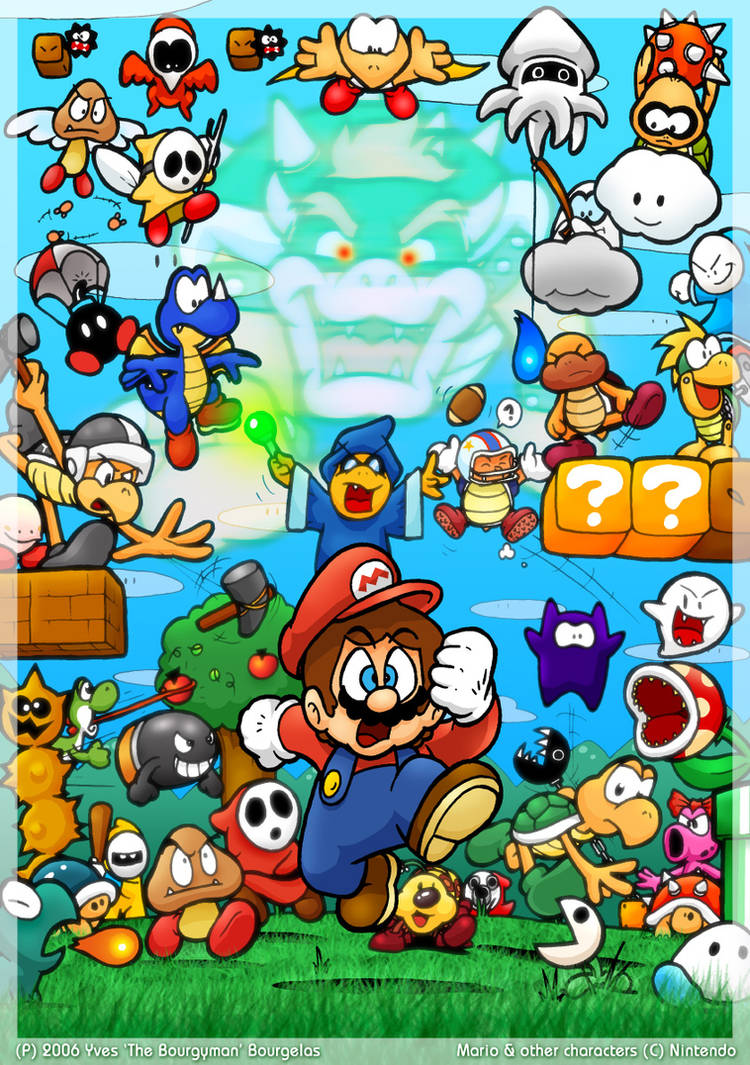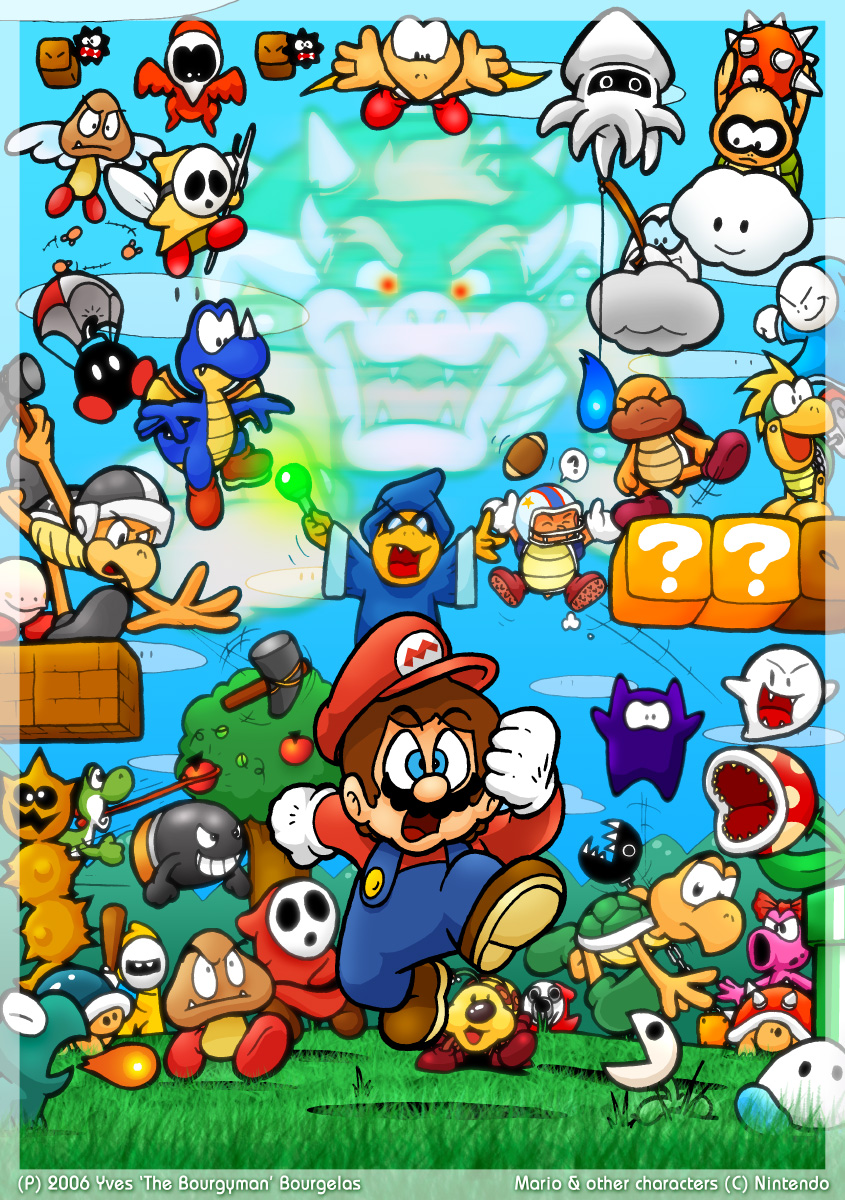 Watch
Yeah, I'm a Mario fanatic. So sue me!!!


This drawing covers mostly enemies from Super Mario Bros. 1-2-3, Super Mario World, and a few from Yoshi's Island. I am aware I missed lots of enemies. I also didn't want to include bosses, except for Bowser himself. Maybe I will do a drawing only featuring bosses in the future.


Other than that, I have nothing else to say... What about you?


Enjoy!