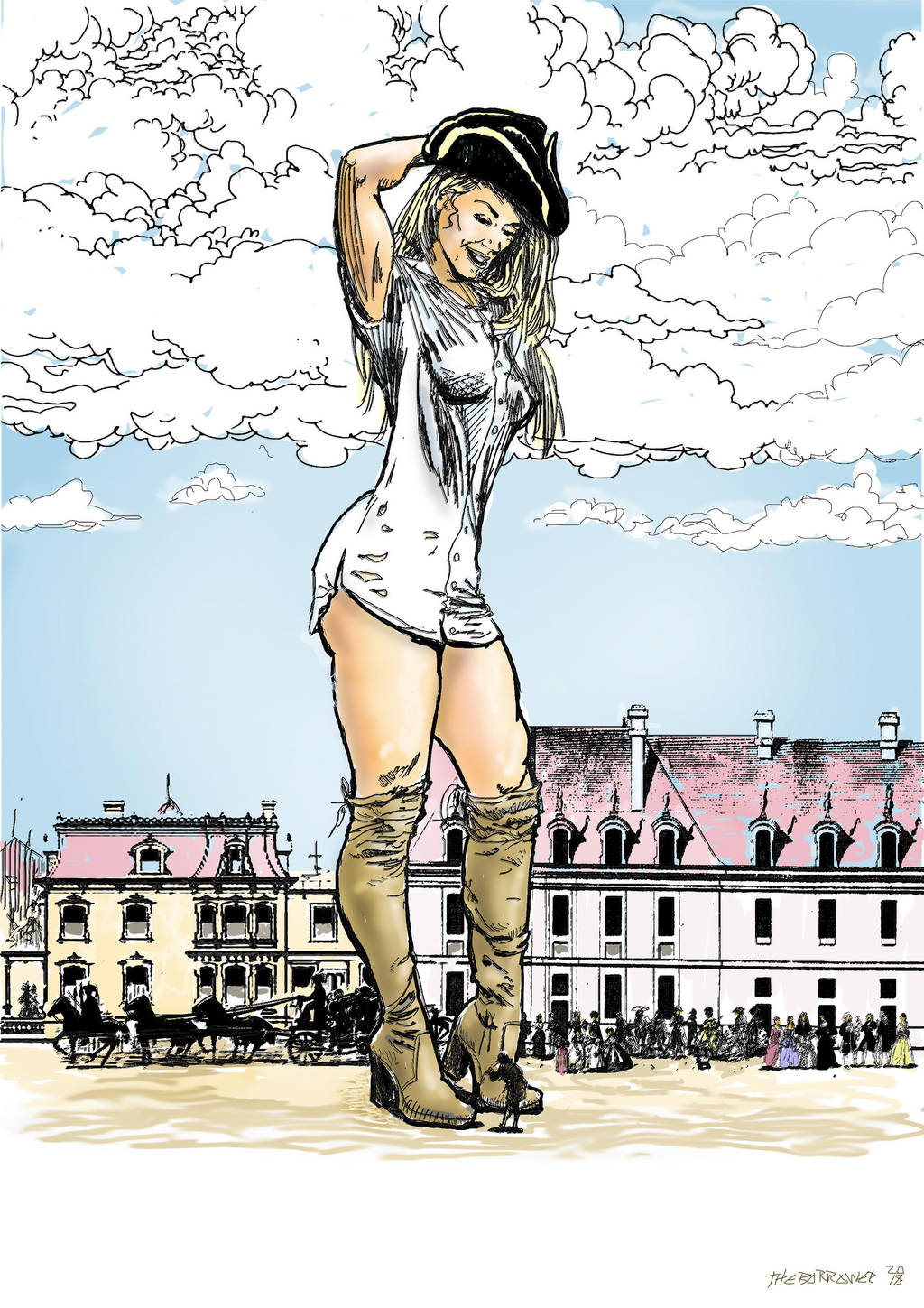 Watch
Color version of previously post. Drawing and collage mixed technique.

Very nice.

Reply

This Looks really great!
I like your style!
Reply

Reply

Oooh, look even nicer in colour
Reply

Would milo manara approve of this testimony?
I'm certain he would.
Thank you for a beautiful rendition!

Reply

All bow down to please the Giantess.
Reply

Pretty colors. The tears in her shirt make me think she's not wearing anything underneath. The "about to please" part in the title may be that her pants are now ready?
Reply