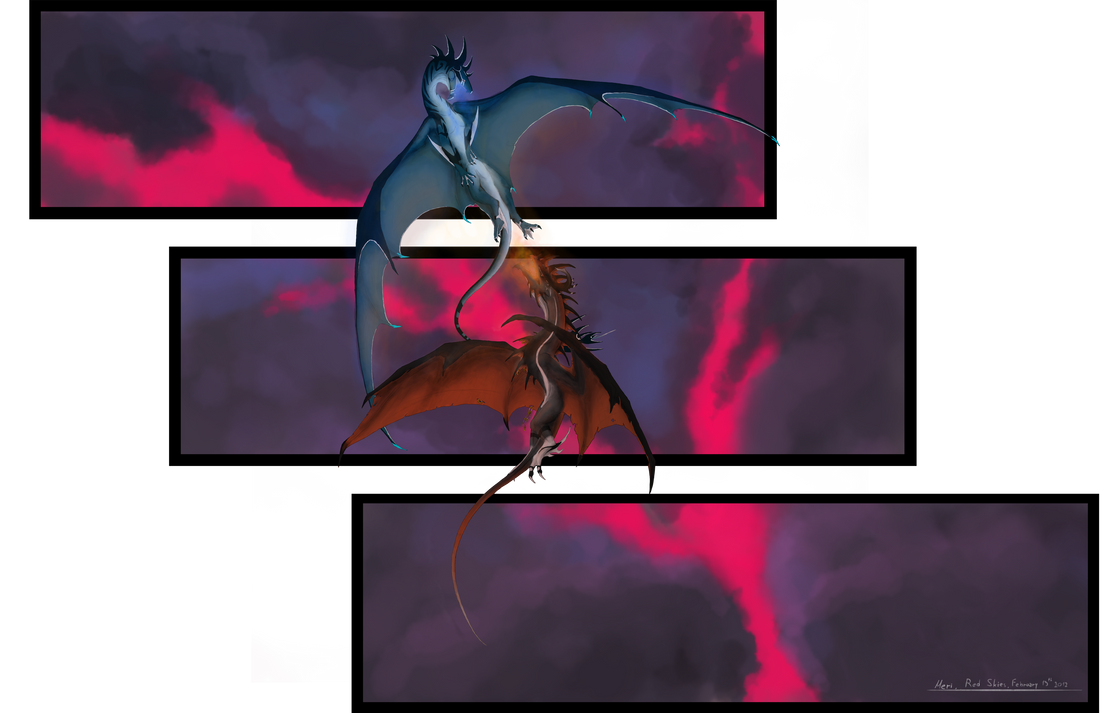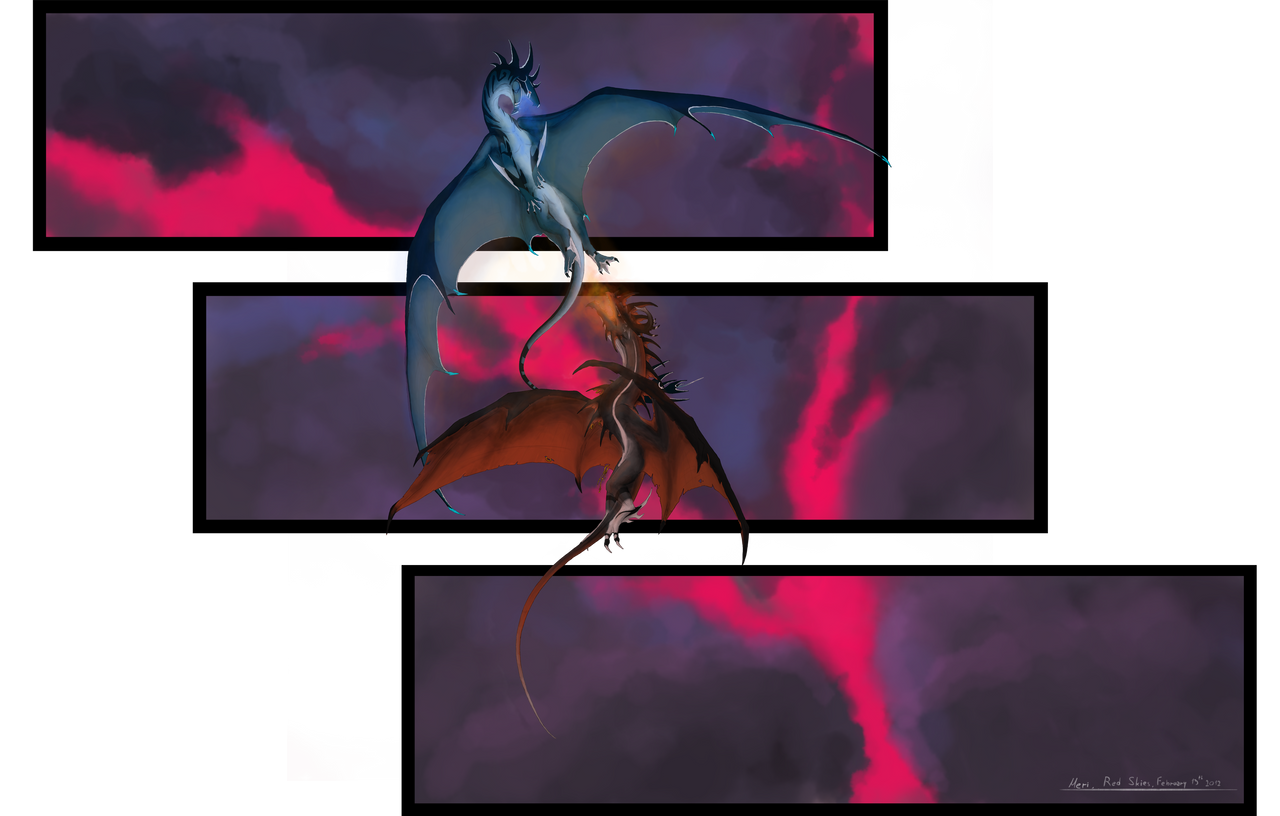 Watch
PLEASE DOWNLOAD FOR A BETTER VIEW!
This is my entry for

's contest.
We had to draw one of the seven guardians and I choose Black Wing herself.
Actually I wanted to do an animation (I did some long before )but I realised I'm a bit rusty

I know the title doesn't fit the pictures very well and that the backgrounds lacks many things but, uhh, the background was the hardest to draw. I redrew it like 10 times. First there were clouds, than a mountain, than back to clouds again, volcano, photomanipulation clouds....... and in the end this cloud-nebula background came out randomly.
The only thing I'm satisfied with are the dragons, Black Wing specifically.
I recorded myself while drawing (used livestream) although I think no one even watched :c
You can see the videos here
[link]
I had so many things to say but now I don't remember them -.-
oh,well...
I hope you like it more than I do
--------------------------------
Time: around 11 hours
Tools: Photoshop CS5 & Tablet
Art: (c) me
Black Wing belongs to