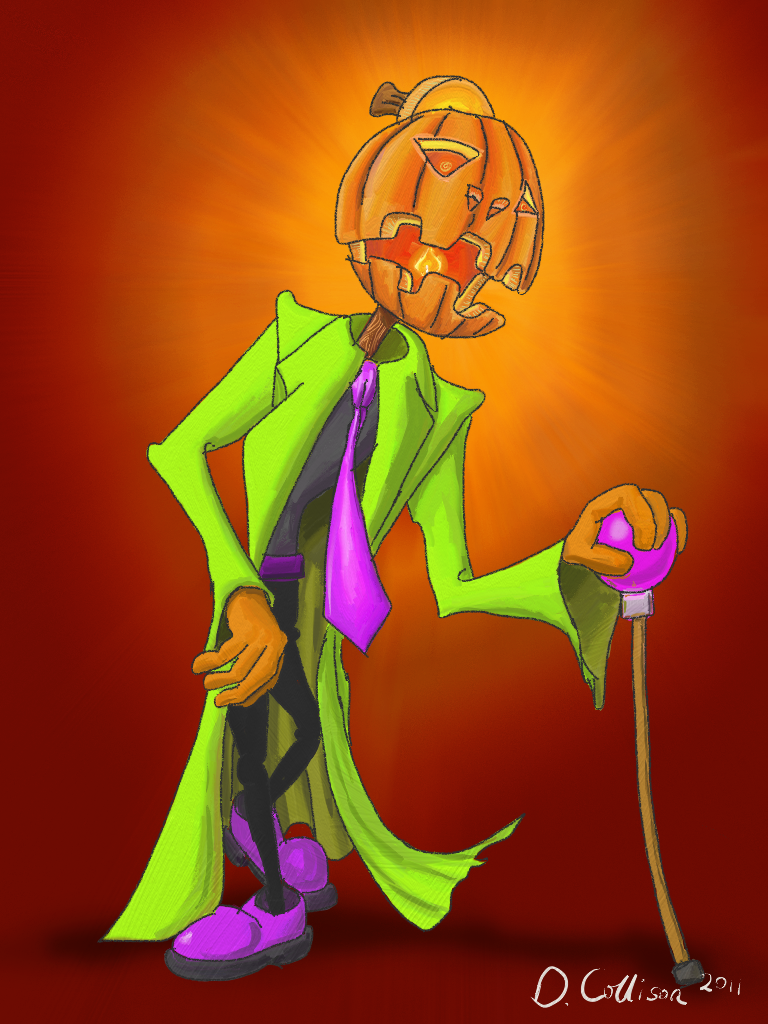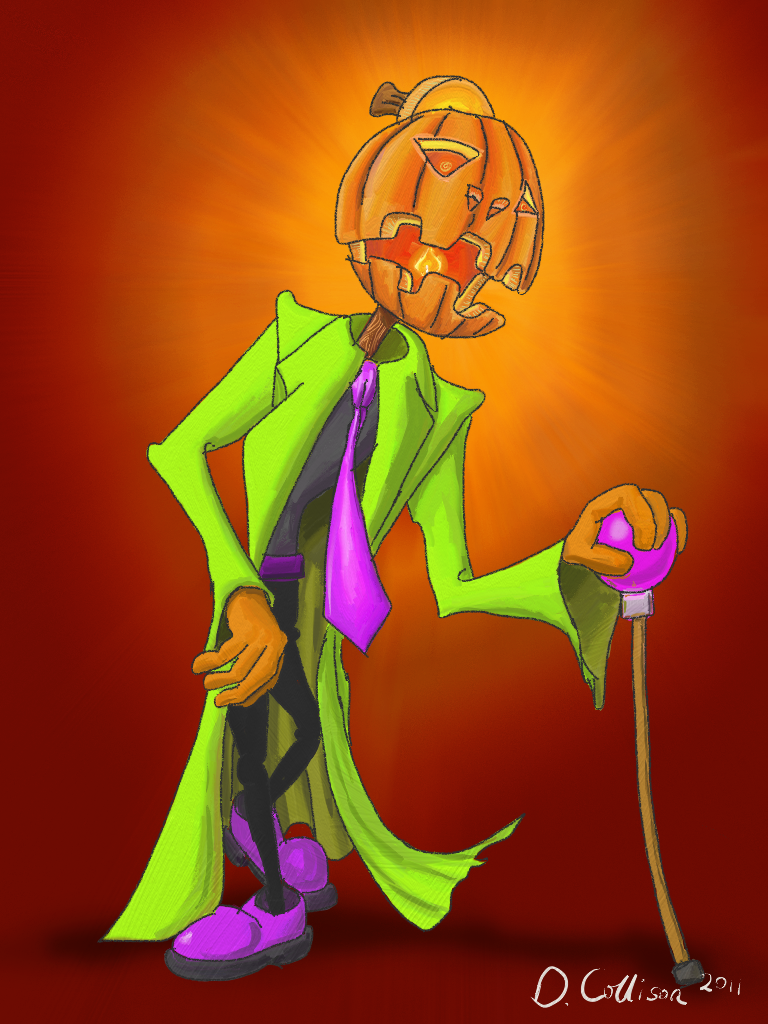 Watch
My Halloween artwork for this year. I call him Pimpkin. I expect most of you can figure out why. Created using Artrage Studio on iPad and Windows and finished off in Photoshop.

Happy Hallowe'en y'all!

That is what Angry Grandpa calls Pumpkins, Pimpkins.
Reply

And who is Angry Grandpa?
Reply

Angry Grandpa is basically the trailer redneck version of the Tourettes Guy-except he is for real. He became popular after the video of him destroying his kitchen over some candy became viral.
Reply


You forgot the feather with the three-foot feather sticking out of it

Reply


Pimpkin ... cool work Dave
Reply

...I love his jacket. Can't say much for the candle, that guy's a fire hazard to himself

Reply

Reply