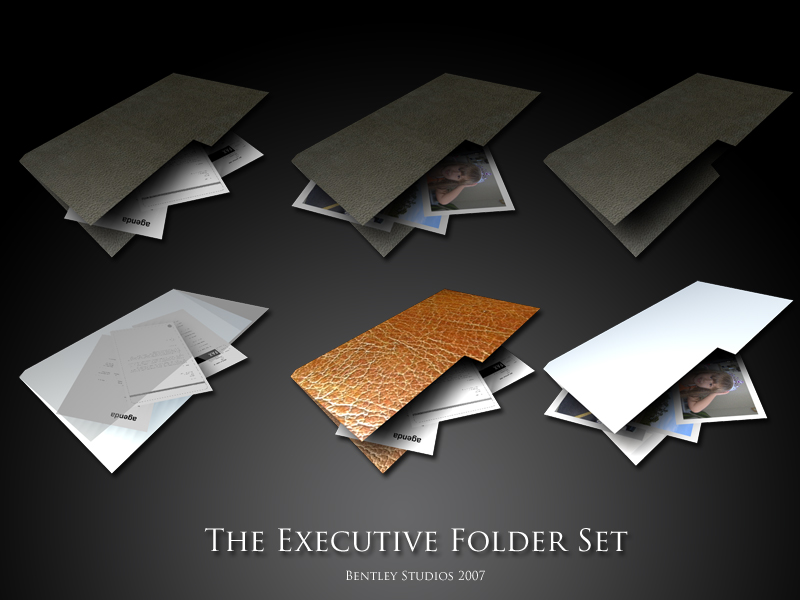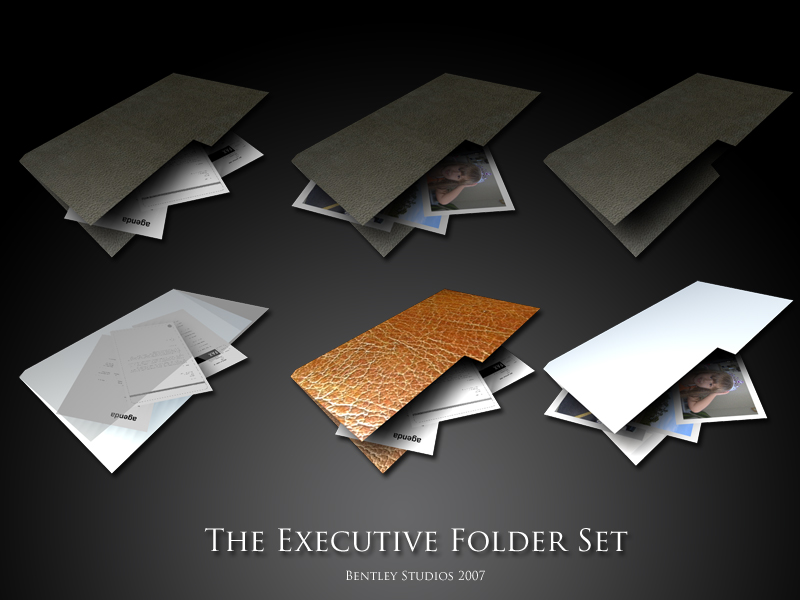 Watch
Well my first complete icon set is done. I took a break from the original concept pack I was making and decided to go with a more traditional elegant design.

So without further adieu. I bring you.....

Executive Folders!!!

Okay maybe a cheesy name but I just love the way they came out. I put a lot detail into these and have spent 8+ hours making all these Icons. So read bellow for the nitty gritty.

12 Icons in total.

Brown Leather
Black Leather
Pearl
Clear

Each type has a Documents, Pictures and, Empty folder.

All 512x512.

Hope you all like it and don't forget to fav and comment if you like them!