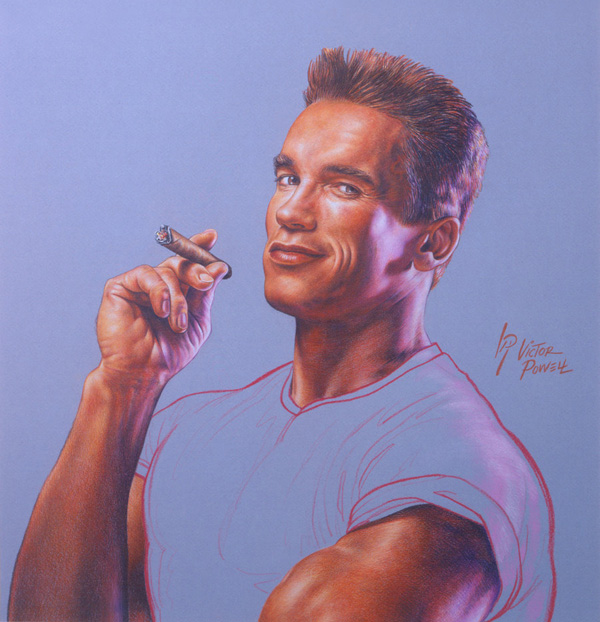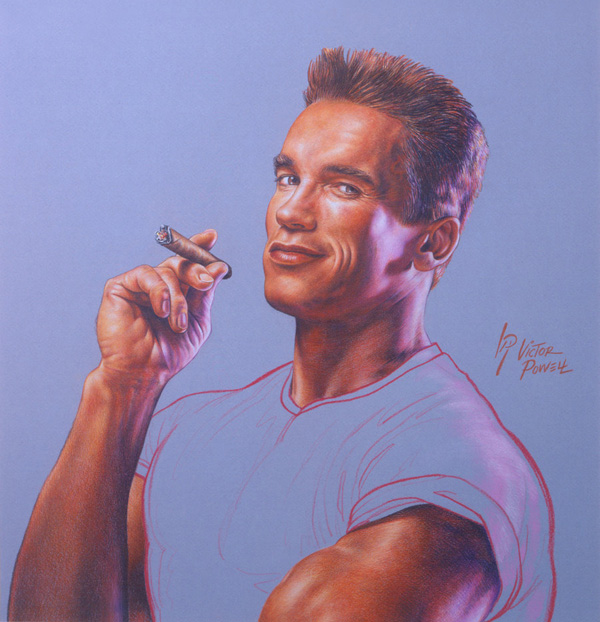 Pencil Drawing of Arnold Schwarzenegger
18" x 17" - 1990 - Prismacolor Colored Pencils on Pastel Paper
edit: Better Scan Uploaded on 08-22-08 (finally)

larger detail here
some other celebs here -->

Tags:

portrait

realism

pencil portrait

celebrity
My hat's off to you for drawing Schwarzenegger accurately and awesomely- you really nailed that macho action hero charisma a lot of people saw on the silver screen during the '80s-'90s, from the sly smirk, to the huge muscles, the spiked-up short hair, and right down to the lit chomped cigar- kudos!

You caught the lights and shadows of skin tone very nicely, and I like how the outline of the shirt stands out from the rest of Arnold- the mix of colors work well against the color of the paper, too. I also like how you signed this piece.
The Artist thought this was FAIR
12 out of 12 deviants thought this was fair.