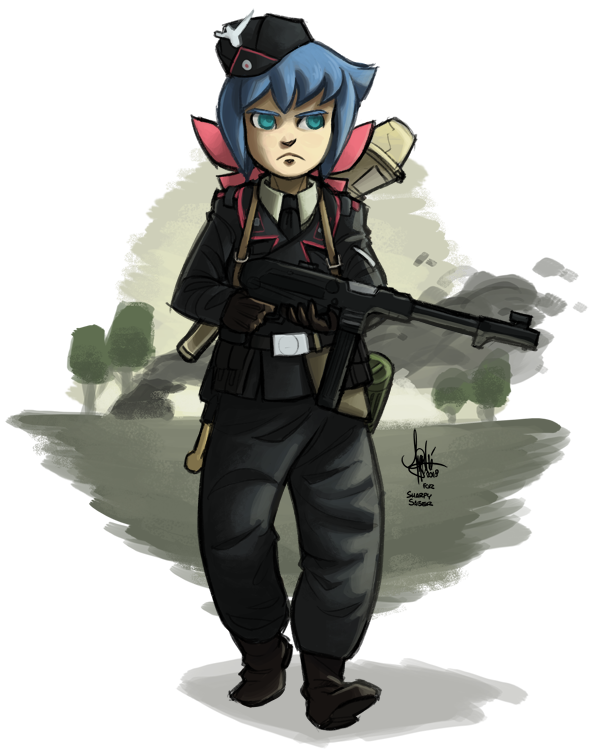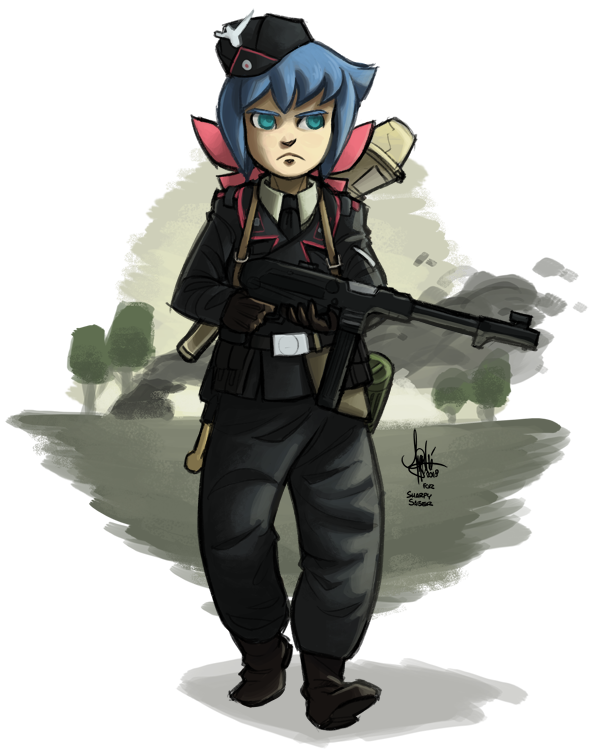 Watch
This image was commissioned by SharpySaber

SharpySaber approached me to draw Constanze from Little Wich Academia patrolling, wearing an SS Panzer crwemember uniform. I'm not exactly new to the concept of drawing animoo girls in military apparell, so aside from a slight struggle getting to an agreeable pose it was pretty much a breeze. In SharpySaber's own words;

"Constanze from Little Witch Academia wearing a SS Panzer Crewmember Uniform. She is located somewhere in Eastern France after the liberation of Paris and is hoping on meeting up with fellow German infantry to help repeal the Allies with fierce determination. Despite being of a young age in a war that is coming to an end.
Constanze was a small luncheon with her fellow crewmebers when a Allied fighter plane comes out of nowhere killing the crew and destroying the panzer, Constanze survives, nuff said.
Miss Constanze was a unique individual to draw due to her pupiless irises, silent demeanor, and being the only anime character that hails from the Eastern part of Germany. Why does she wear a panzer uniform you might ask? Well, she is a techie witch with a wand gun in the show, so it would make sense why she is a tank gunner."

Reply

Reply

I can see where you got the inspiration for this picture from. Thank you for commissioning me.
Reply

I love Constanze so much! Great drawing
Reply

Excellent drawings of her weapons.
Reply