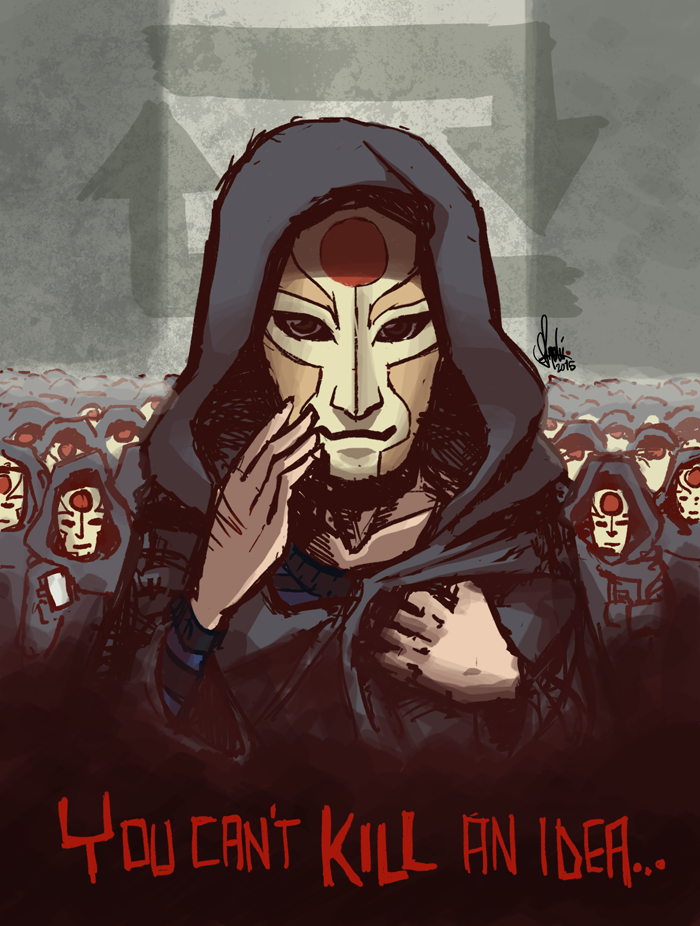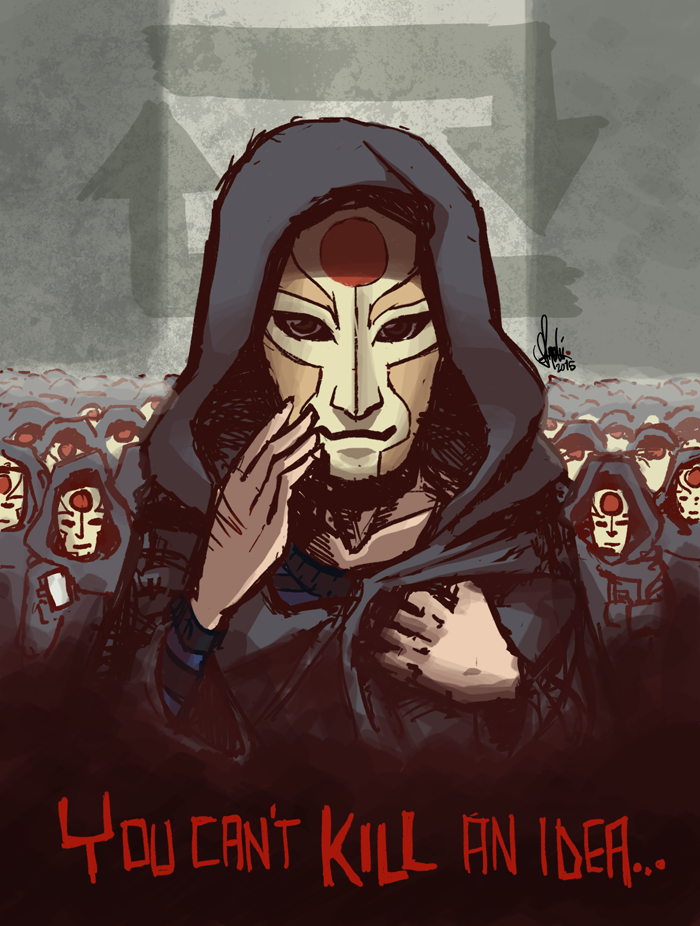 This image is in support for free speech. I had this idea in the back of my head for some time, but the
#charliehebdo
shooting was the catalyst, so to speak. However, the image isn't exclusively related to the shootings, though.
It's a reminder that you may be able to get an individual fired, force an individual into silence, destroy a website, burn a book, spread unfounded rumors, deface a poster, or even kill an individual; but you can't kill an idea. Instead, the more you try and suppress an idea, the more it will spread. The only way to truly defeat an idea is to provide a better one.
Also, the mask is from the character Amon from the Legend of Korra. I got the quote from an anonymous image board, which in turn was probably taken from V for Vendetta.