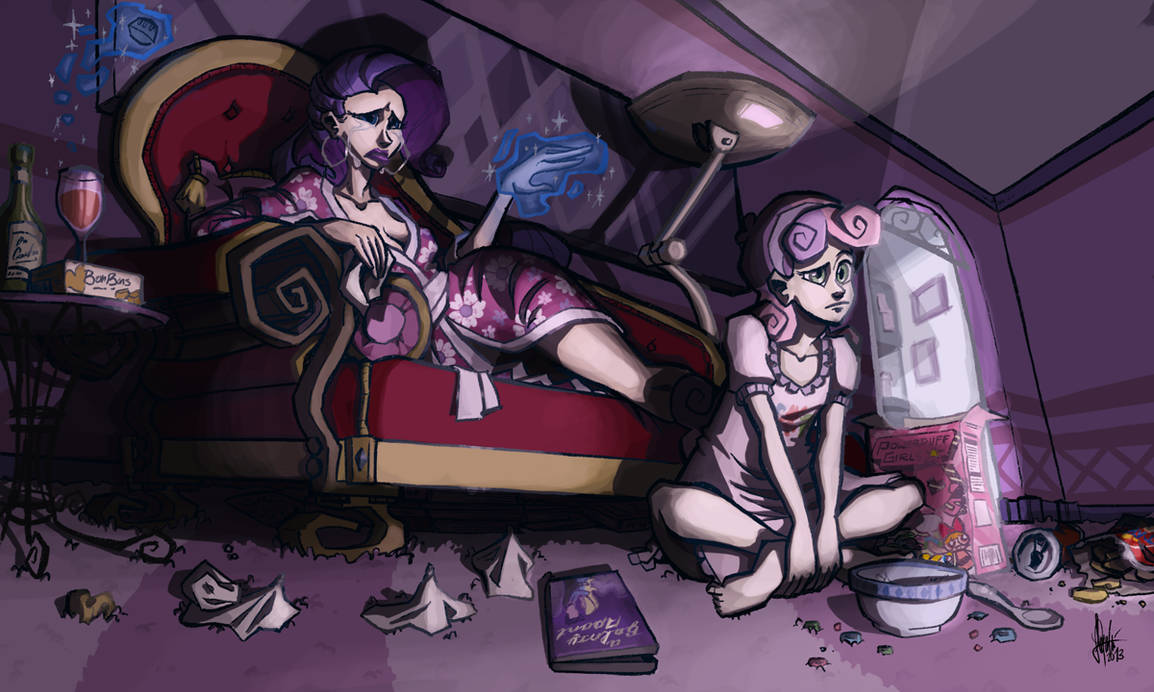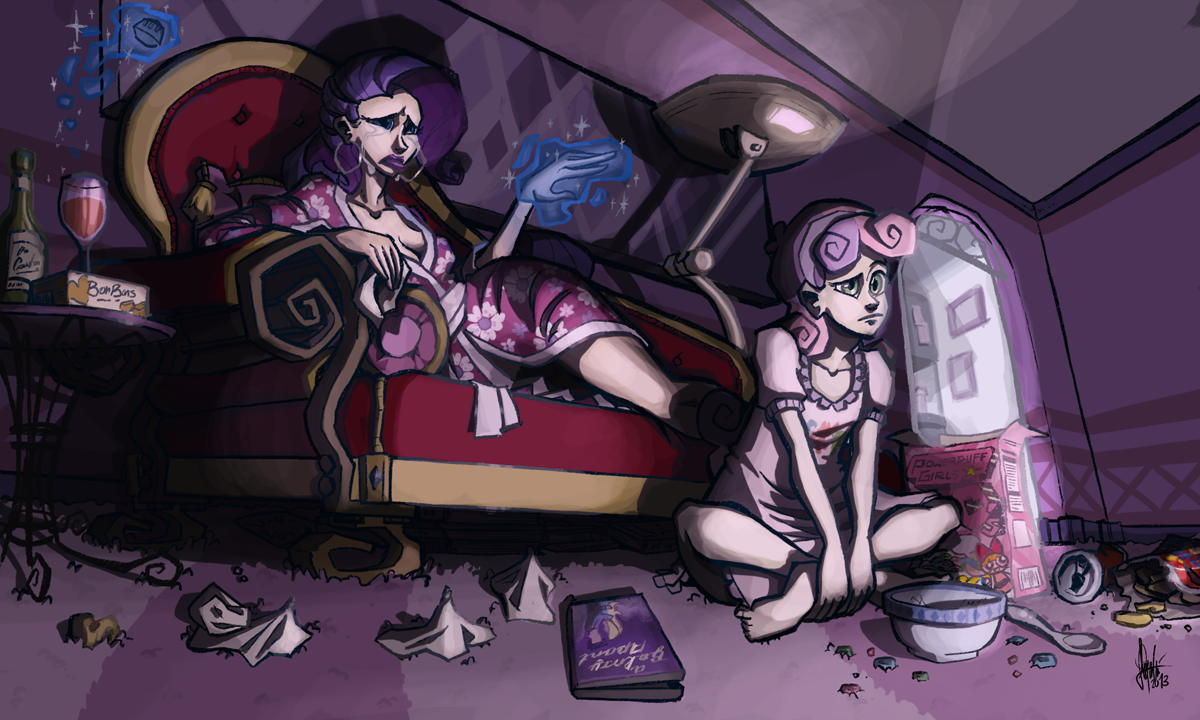 One day, Sweetie Belle is dumped at Carousel Boutique. Her parents tell her to look after her younger sister, for they are going out for the night. Rarity thinks the best way to spend the night is to pig out and watch a movie together. Sweetie Belle, initially excited to watch this "very serious movie for grown-ups", soon discovers that it's rather... disappointing.

The idea for this picture has been sitting on my mind for quite some time now. I did a variation of this back in 2009, but this one's different in that it is actually an effort piece with lots opportunities to play around with lighting and shadows. It really captures what I had in mind, which is one of the most satisfying things an artist can achieve. It was also an opportunity for some subtle world building and even nice throwbacks to other franchises and things I've done in the past. Also experimented with Rarity's design, once again, this time going with a more direct conversion of her hair style as seen in the show.

Anyways, I hope you enjoy it as much as I enjoyed making it.