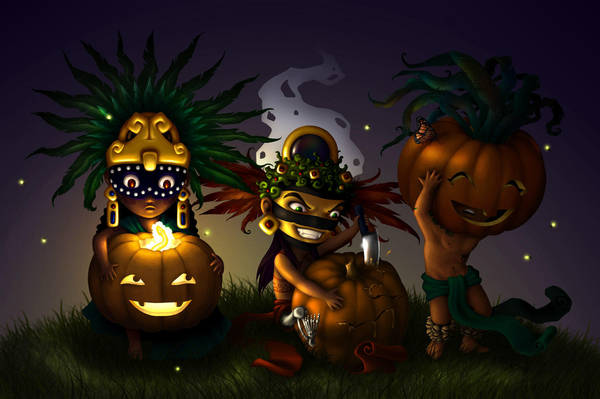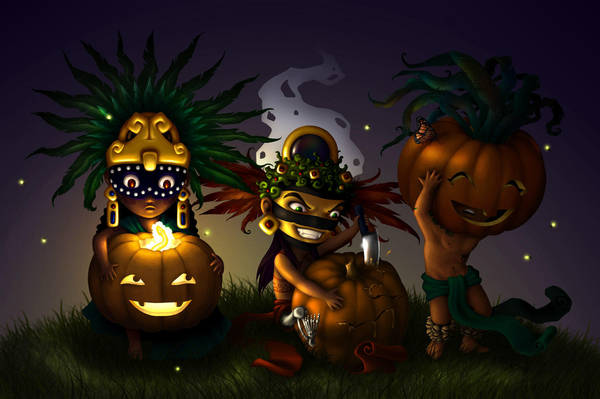 Watch
Look, a Halloween pic, with Aztecs from Godlings! Please click the DOWNLOAD button to see it nice and big and pretty.

Note that Huitzilopochtli's flaming snake is inside his pumpkin, Tezcatlipoca's green headdress stuff remains stubbornly unclassified, and Quetzalcoatl, the one they all make fun of, is in fact frowning in distress inside the smiling pumpkin that's been jammed onto his head.

Used a new(ish) technique to color it. Took a while. They look a bit like they're molded from clay.

Those are fireflies, not stars. Yes, I cheated on the grass. And the monarch butterfly on Quetz's "head" is an homage to the Aztecs being the original Mexicans, and in Mexico they celebrate the Days of the Dead, which are associated with food, marigolds, and monarchs butterflies.

Enjoy! And Happy Halloween!