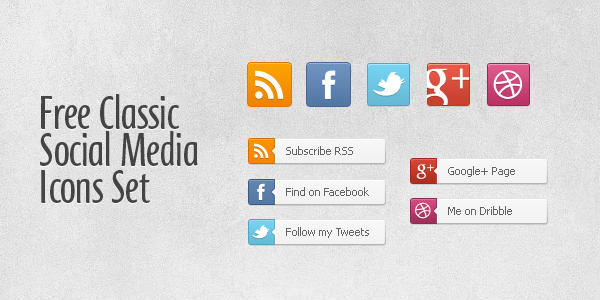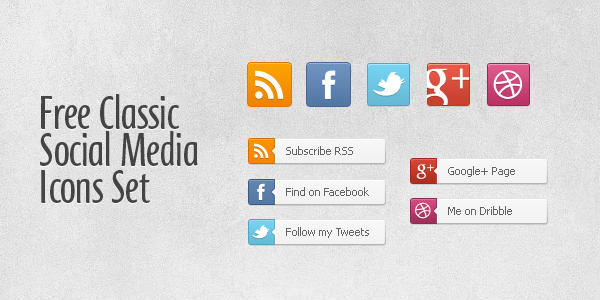 Watch
Download Free Social Media Icons PSD file. PSD file includes 5 icons, Twitter, RSS, Facebook, Dribbble and Google+. Icons are in two shapes. You can see the preview, download, use, share and Enjoy!
Download >>>
[link]

This is great, exactly what I was looking for!
Reply

Very nice

Reply

Reply

Sorry if this is a stupid question, but I'm really confused about how to use these. I opened the file in PS and I see all the icons listed in my layers toolbar... But... how do I use them? Is there a tutorial or video somewhere that could help? Thanks.
Reply

well, it depends on the place where you want? if you want to use in template just transfer these icons to that PSD template and if you want to use as live website (html or php etc) just make them png, crop them and save them one by one.
Reply

Reply

Reply

nice work

Reply