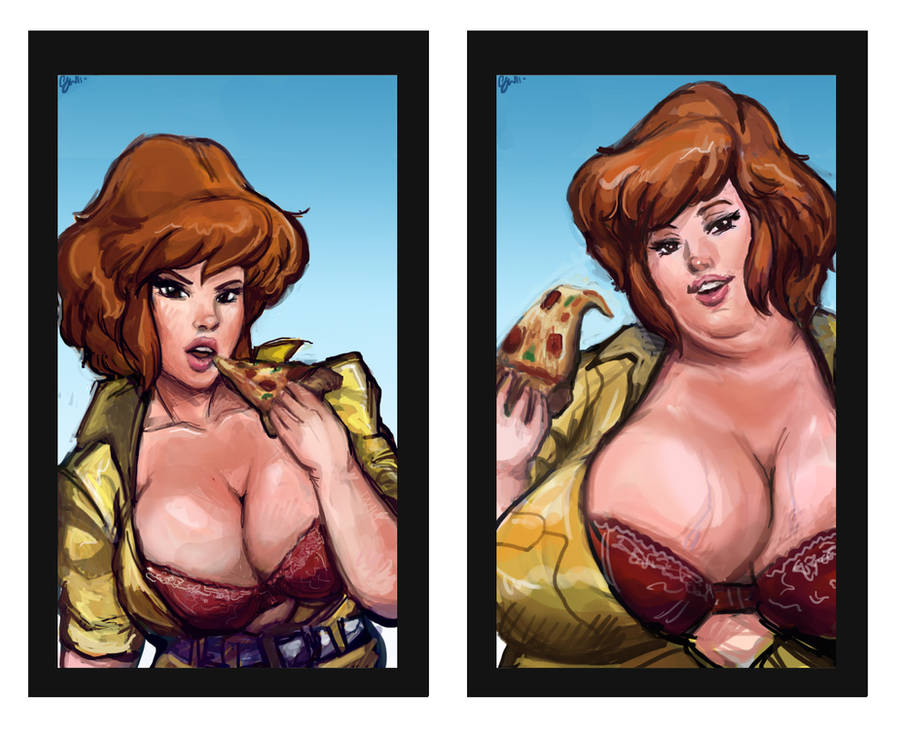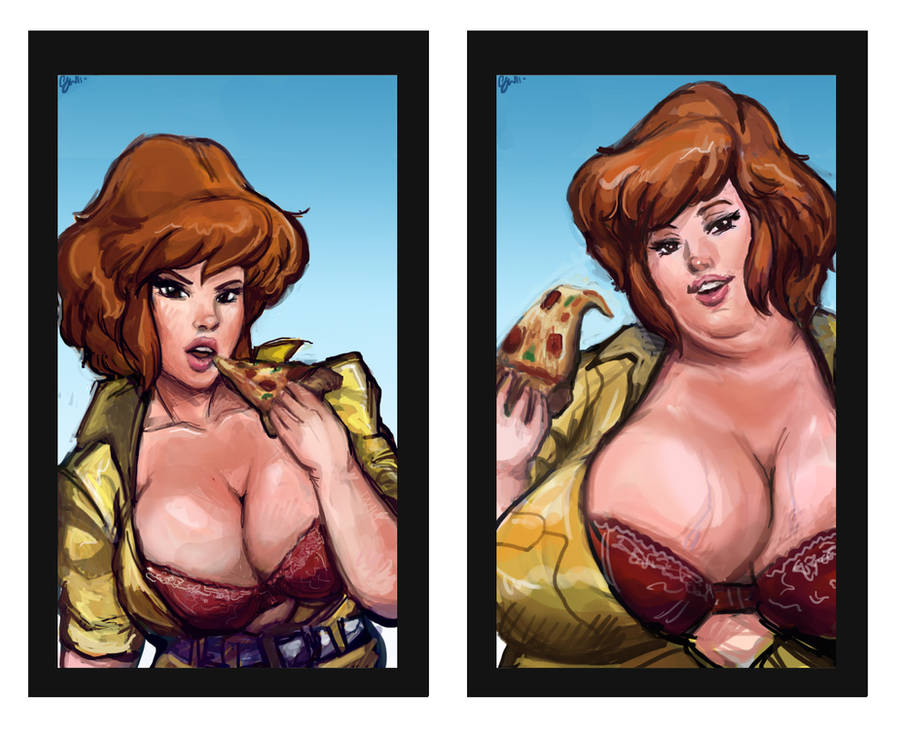 Watch
Yes, dudes and dudettes! Major league pizza eating is back in town!
Foot Messenger: We have been waiting for you, Miss O'Neil.
April: Am I behind on my Sony payments again? Ha ha ha.
Foot Messenger: Your mouth may yet bring you much trouble, Miss O'Neil. I deliver a pizza. (opens box)
"Eat It!"
So I've been drawing April O'Neil lately, pretty awesome, and was considering doing some fan art in her more accurate proportions so I started drawing the pic on the left, It grew on me quickly. Just a doodle, I later got asked to draw some thinner April so my resolve to continue with it grew. But then suddenly it hit me, the bust shot angle just felt like it was screaming for some before and after treatment and the panel on the right was born! The obvious results of excess pizza and a few other things were what was being implied with the first panel anyway, so I just ran with it and turned it into a Before and After. I had a lot of fun drawing this (and I'm pretty happy with how it came out I think her hair is finally feeling natural to draw without using too much reference at this point), I definitely would like to do more Before and Afters like this in the near future.
For the record, I don't know which panel I prefer, there's things I like about them both.
Hope you've been enjoying these pics!
The current April O'Neil Weight gain adventures so far:
Part 1
Part 2
Part 3
Part 3 Alternate
Part 4
--
Soundtrack:
[link]