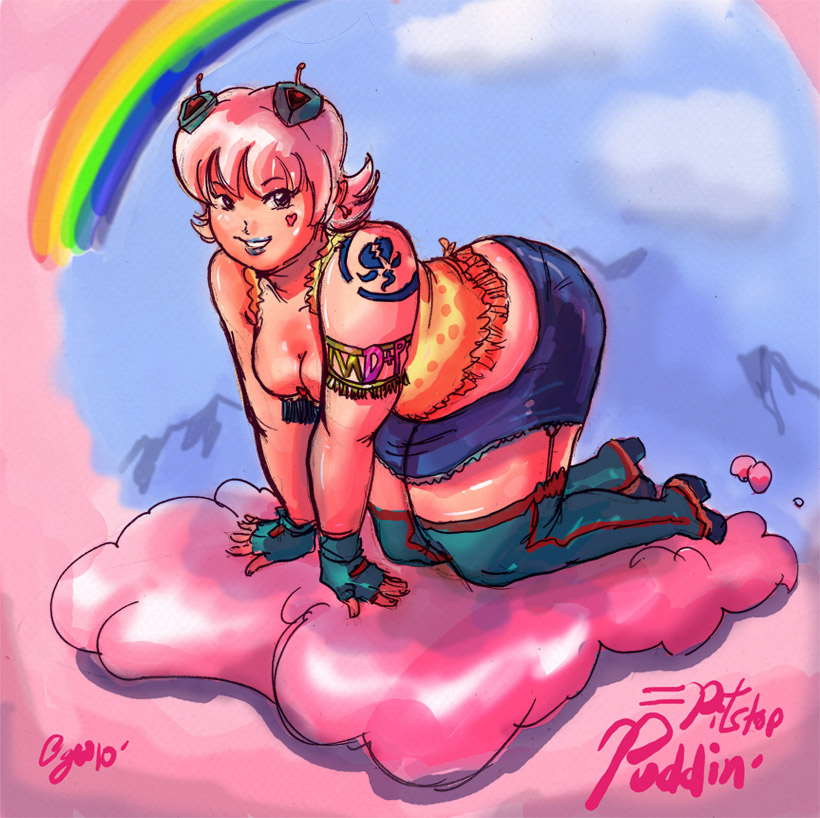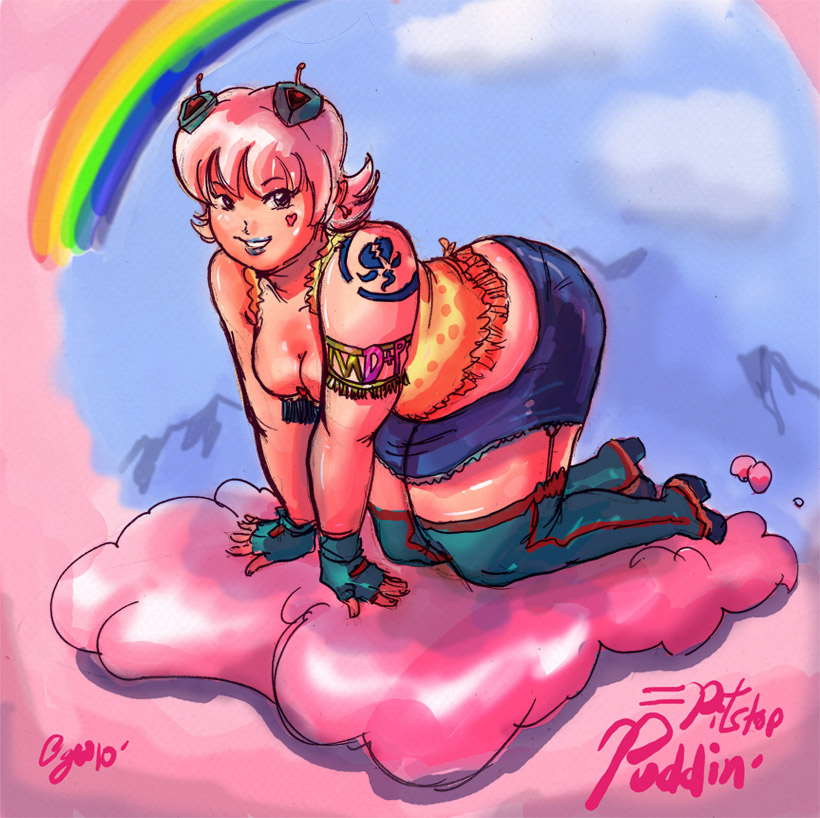 Watch
Pitstop Puddin' a character from my webcomic

she is hoping your V day was special as her's. The care bears are going to sue her for being this cute.
photoshop and faber castells enjoy!
I'm glad to get more finished pics of her up here. this drawing is from 2009. necromancy!
Also, Thanks a lot Gaplant. I couldn't have done it without your awesome color scheme. :
[link]
its a Zeta Gundam mecha cause I'm a nerd. pew pew transforming mobile armors power.
be sure to check this out too
[link]
Ps the D+P stands for Diamonds Romeo and Pitstop Puddin' awww.
PS: only chubby girls can pilot this special love kintoun (a variant on goku's cloud)
I've always thought Pitstop Puddin had a great design to her, and a great sense of style, and this fashion scheme you picked out for her here really shows off her originality. And the expression on her and the pose she's in really captured a feeling of cuteness without going too far, and I think many artist have trouble getting in that middle ground, so I think you did an excellent job on it by finding just the right level.

The background and scenery wonderfully captures the feeling that comes with this holiday. The pink fluffy cloud, the rainbow, and the mountains that put her miles above the ground really gives it a dreamlike, uplifting and cheery feeling. Once again I think you captured the perfect amount of this uplifting quality and made sure not to go overboard. Also the colors were just right, I love how there's the pink circle of colors going around her as though it is spotlighting her or irising in on her. Its a great and clever way of framing her. And of course I have to mention how it was a great idea to add a little shading of pink to everything. It's little touches like that which give a picture an overall vibe that can't be explained yet pull everything together, and in this instance the pink helped bring that feeling of Valentine's Day home.
The Artist thought this was FAIR
12 out of 13 deviants thought this was fair.