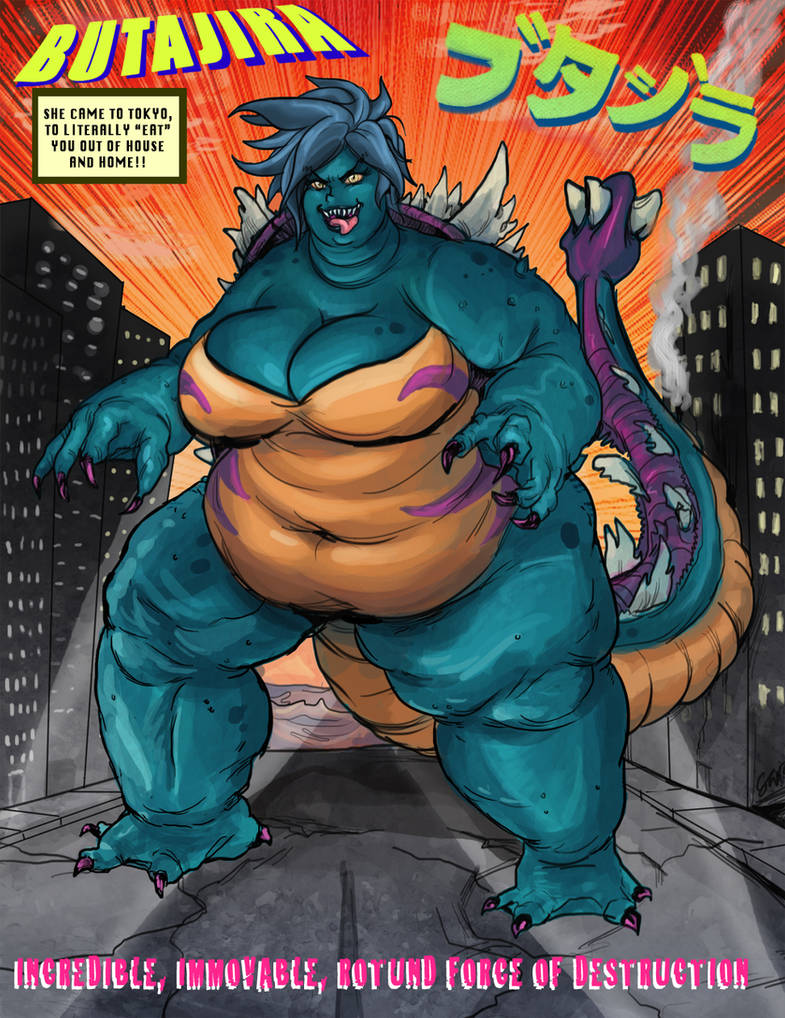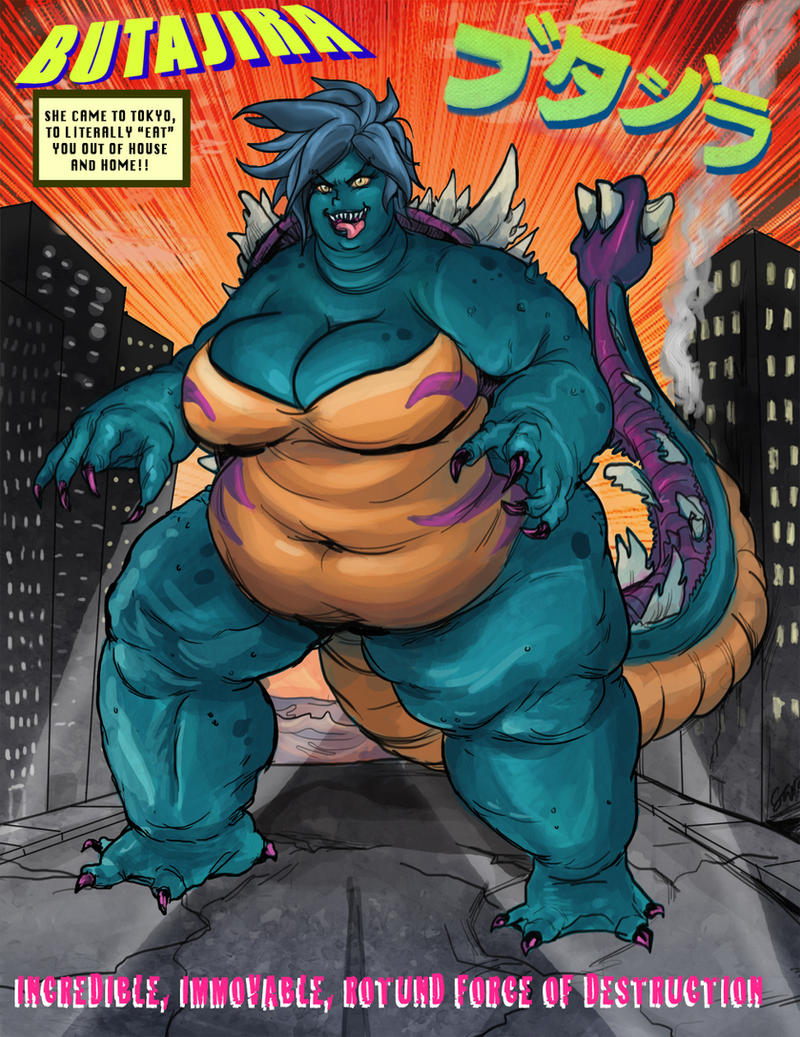 Watch
A pin up of "DebuKaiju" poster monster "Butajira" this was my first contribution to the team. Clearly my homage to not only Godzilla but Gamera as well who I've recently fallen in love with. Here is a snippet of her character bio and stats:
Name/ AKA Codename: BUTAJIRA
Aliases: "Pig-Whale", Butazilla in some regions of North America, Terror Tortuga in Latin American regions
Species: DebuKaiju
Gender: Female
Age: Under 70 years old
Height: 85 meters (279 feet tall)
Weight: 60-120 tons ??
Length: 180 meters (590 feet)
Butajira was the original "DebuKaiju" encountered by modern day humans, appearing in the harbor of tokyo in 1974. Her attack was the start of new era of DebuKaiju and sparked the formation of the Anti Kaiju Agency or AKA. Butajira is very gluttonous, aggressive and promiscuous by nature. She hates loud noises, being made teased, mouthy male DebuKaiju and weaker creatures. Butajira is known to get into fights with other DebuKaiju easily but becomes good friends with fellow monsters Kumula and Zangaia. Butajira believes all the world's food is will be hers. She is incredibly selfish, but for those with patience, she's not all that bad once she's been fed.
Special abilities and Attacks:
Psycho Breath
Large somewhat prehensile tail
Spiked turtle like shell
Incredible durability and strength
Adept at underwater combat and travel
Slow regenerative capabilities
--
DebuKaiju is a new webcomic I'll be working on with


and others, be sure to check it out!
Hope you like her, be sure to leave me some comments, critique or feedback and I'll appreciate it!
--
Fan Soundtrack:
www.youtube.com/watch?v=o5cnYJ…
Join Muffinstop forums today!
w11.zetaboards.com/Muffin_Stop…