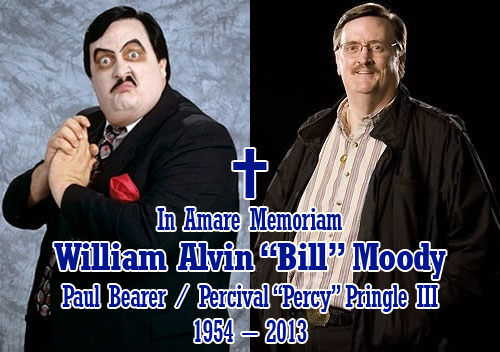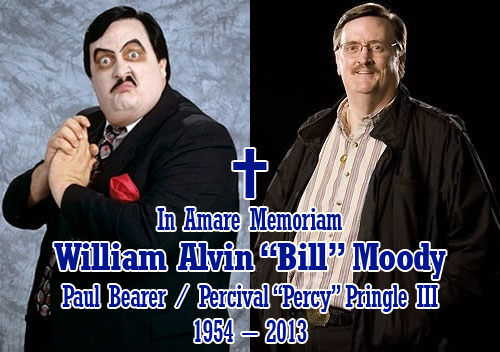 Watch
Another part of my childhood has gone.

I will remember Bill Moody not only as Paul Bearer, but also as Percy Pringle, who I had a chance to talk with on Twitter.

I remember asking him how he would want to be inducted in the WWE Hall of Fame, and if he would want to be enshrined in it at the same time as the Undertaker and Kane. He said that to be in the Hall of Fame would be an honor, and to be inducted with 'Taker and Kane at the same year would be even bigger.

I also remember offering my condolences to him when his wife passed on in 2009. I was touched when he replied with his heartfelt gratitude.

Since you dreamed of being inducted along with your "sons", this might be untimely, but may the WWE do consider inducting you into the Hall of Fame this year, and may they let 'Taker give you the well-deserved honor.

May you rest in peace, Uncle Paul. I'm sure Dianna has secured a spot for you up there in Heaven. May the Almighty bless your good soul.