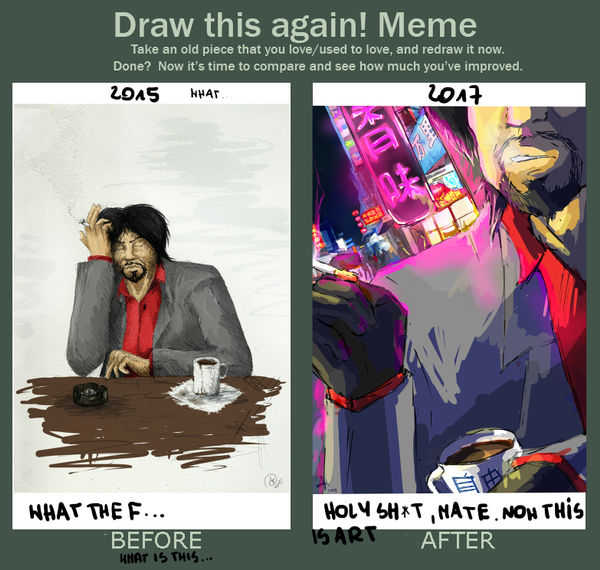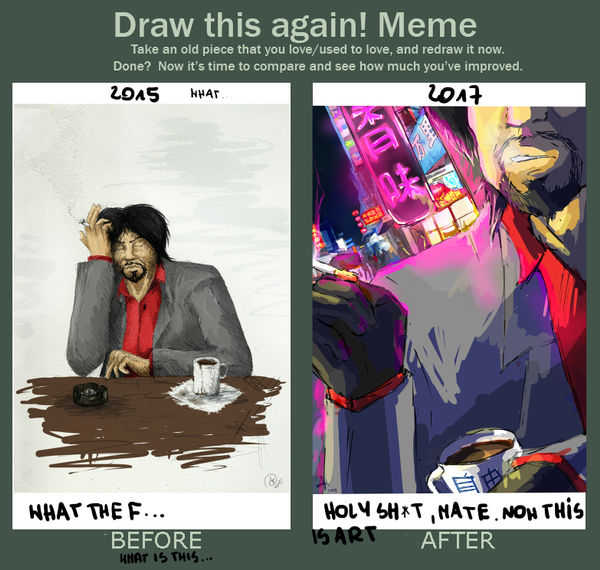 Watch
Well... here's a comparison XD the first one is from 2015 and the second is from 2017 (still this year, I'll have to upload this desc. in 2018 anyway).
Jesus Christ, can't stand looking at the first, original version. Like, it makes me so furious XD and the second shows some progress and at least I can chill out and pat myself in the back for the redraw. But putting those two togheter next to each other makes it complicated, haha xD
Jesus... such progress in two years... and I'm not a fanart artist for a living!
Link to the blank meme:
fav.me/d2xu044
Redrawn version:
fav.me/dbtzpov
Original drawing:
fav.me/d90u6mq
(I put these links so you could watch the artwork in better resolution)