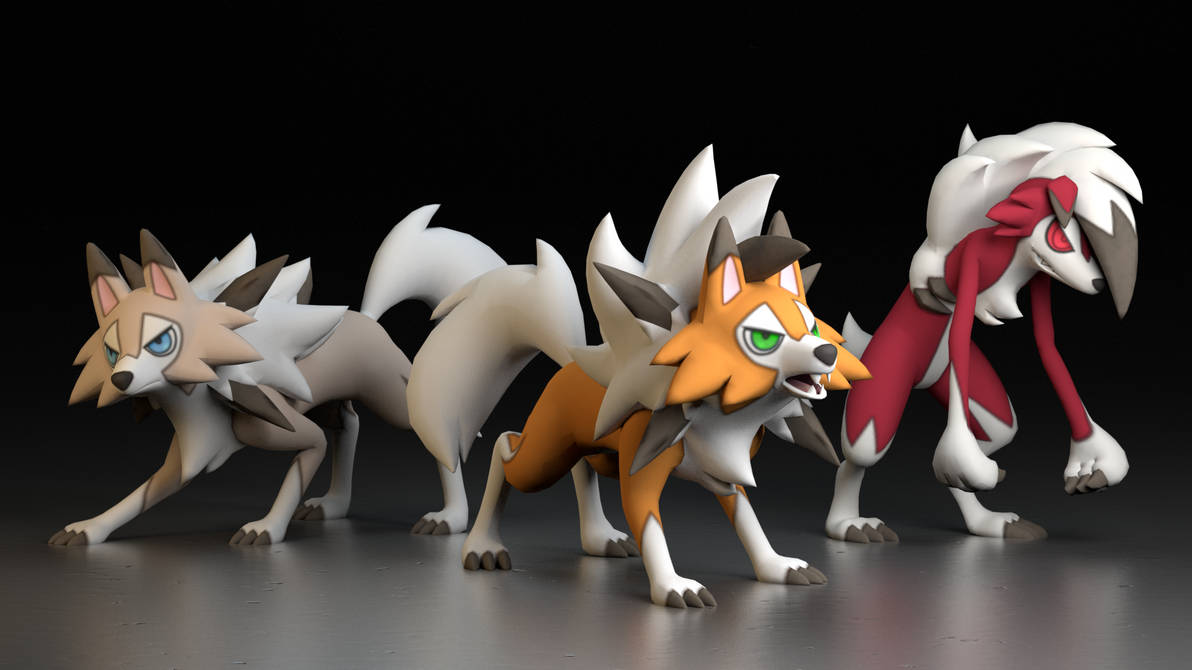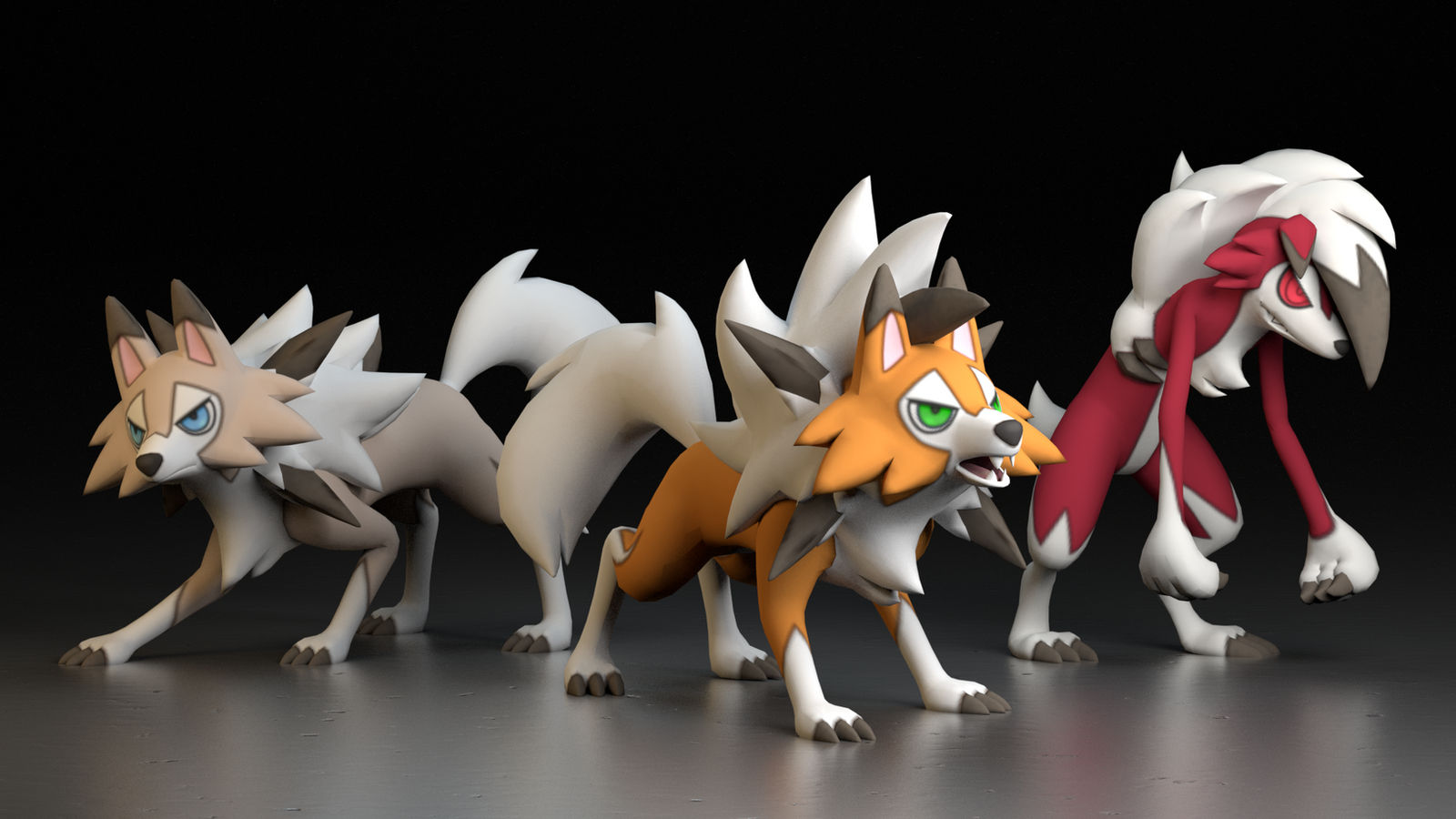 Watch

Added Dusk Form Lycanroc!
Any issue or improvement? Tell me in the comments!

---
NATIONAL POKÉDEX INFORMATION

Left: Midday Form | Center: Dusk Form
| Right: Midnight Form
Its quick movements confuse its enemies. Well equipped with claws and fangs, it also uses the sharp rocks in its mane as weapons.
When properly raised from a young age, it will become a trustworthy partner that will absolutely never betray its Trainer.

The more intimidating the opponent it faces, the more this Pokémon's blood boils. It will attack with no regard for its own safety.
It goads its enemies into attacking, withstands the hits, and in return, delivers a headbutt, crushing their bones with its rocky mane.

Height: Category:

2' 07" (Midday Form & Dusk Form) Wolf
3' 07" (Midnight Form)


Weight: Abilities:
55.1 lbs (point the cursor into one of the Pokémon's abilities for further information)
Keen Eye*

Sand Rush*


Gender:

♂ ♀
Type(s): Weaknesses:
Evolves from:

#744. Rockruff
---
INFORMACIÓN DEL POKÉDEX NACIONAL

Izquierda: Forma Diurna | Centro: Forma Crepuscular
| Derecha: Forma Nocturna
Su velocidad desconcierta a sus rivales. Ataca con garras, colmillos y con las piedras afiladas de su melena.
Si se lo entrena a conciencia desde temprana edad, se convierte en un leal compañero que jamás dejará en la estacada a su Entrenador.

Cuanto más fuerte es su rival, más se crece. Sus ansias de ganar lo llevan a arrojarse sobre él sin consideración por su propia vida.
Provoca al enemigo antes de atacarlo. Desgarra carne y rompe huesos golpeándolo con su melena de piedra.

Altura: Categoría:
0.8 mts. (Forma Diurna y Crepuscular) Lobo
1.1 mts. (Forma Nocturna)


Peso: Habilidad:
25.0 kg. (arrastre el cursor sobre una de las habilidades del Pokémon para más información)
Evoluciona de:

#744. Rockruff
---
POKÉMON STATS

(MDD = Midday Form | MDN = Midnight Form)


---
---
745. Lycanroc (ルガルガン,
Lugalgan
)
© 2016 - 2017 ~ TheAdorableOshawott & Random Talking Bush. Model ripper.
© 2016 - 2017 ~ Based on the seventh generation of Pokémon and ripped from Pokémon Ultra Sun & Ultra Moon.
© 1996 - 2017 ~ Pokémon. Nintendo, The Pokémon Company, Creatures Inc. and Game Freak Inc.

Picture made in Blender. I'm not the creator of the models.
31 minutes and 59.74 seconds of rendering.
Rendered by

TheAdorableOshawott
.
Device used for rendering: GPU, AMD FirePro M6000