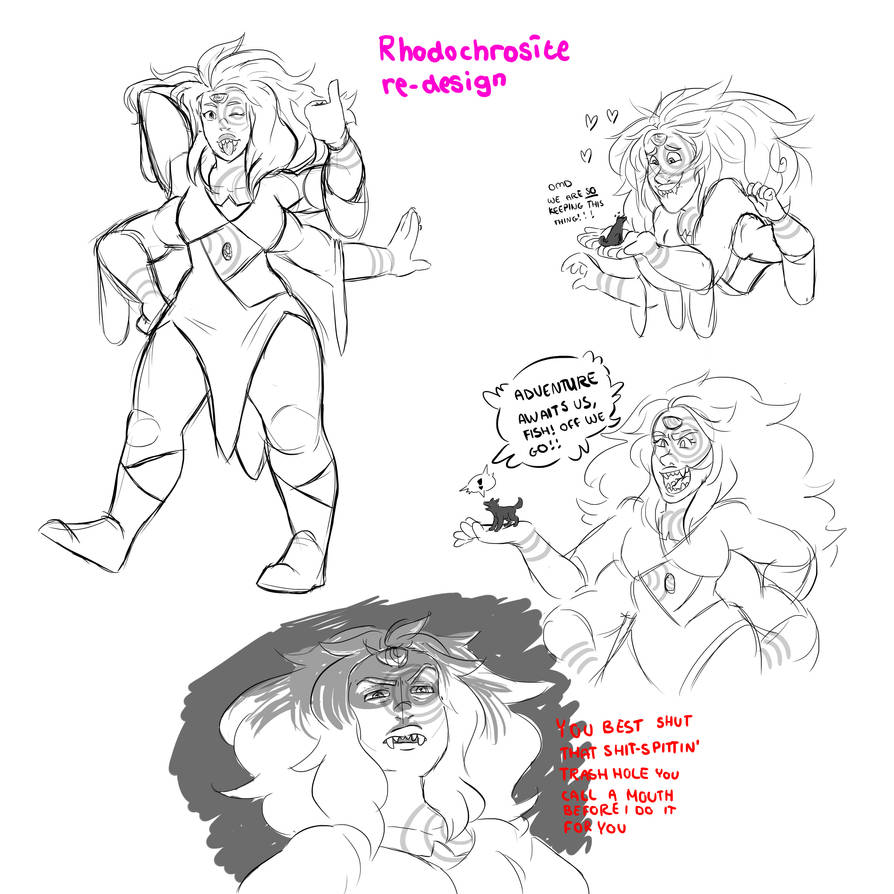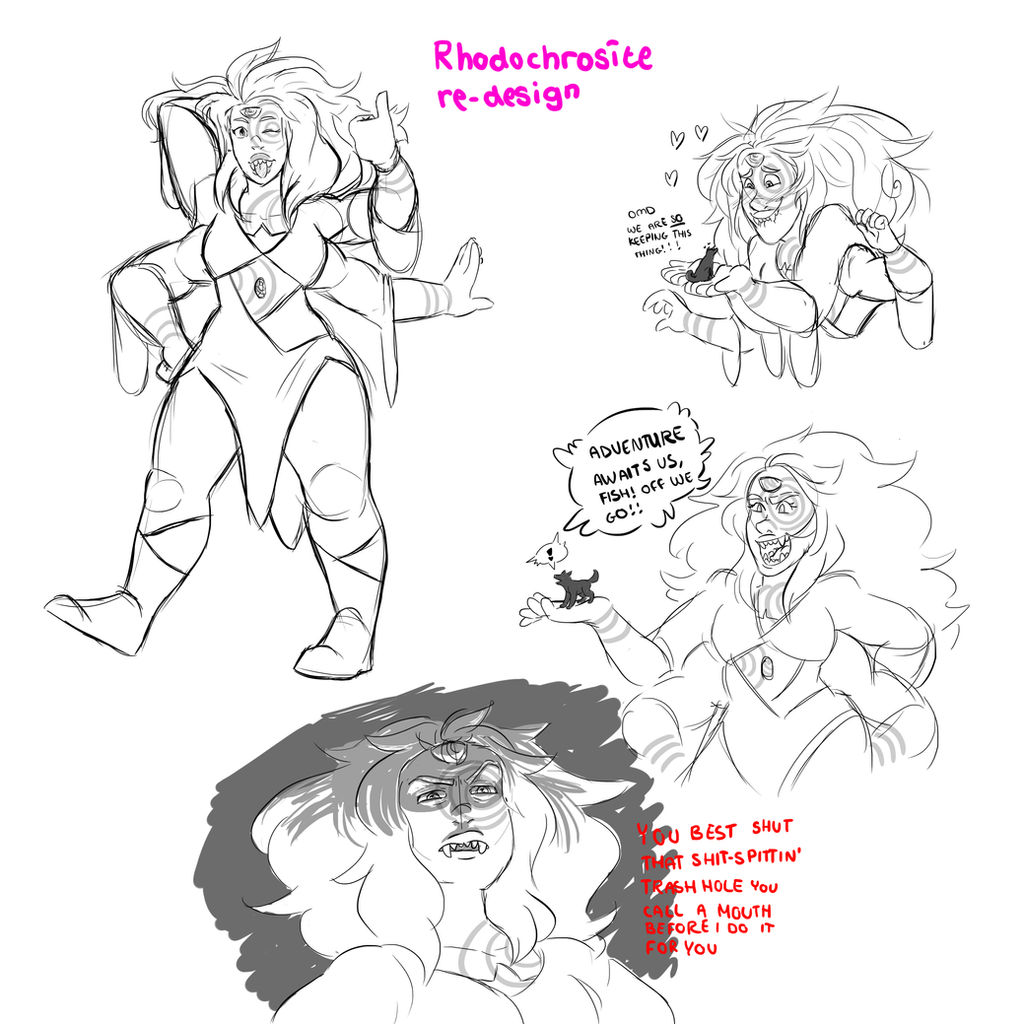 Watch
With the new stat sheets i made i figured i should redesign carnelian and iolites fusion.

my thoughts on Rho:
Rho is a giant woman, opal-big, and she loves it. She can often get away with things only by flexing her four arms and giving them the STARE, but when it comes down to it she can mess you up real good..
She is caring and aware of others and their mood/feelings, but she can also be very scary when it comes to people who have wronged her in any way. One side of her might will tell her to forgive and forget while the other will insist on beating their faces in. As a result Rho will either just ignore the person or treaten them before walking away.