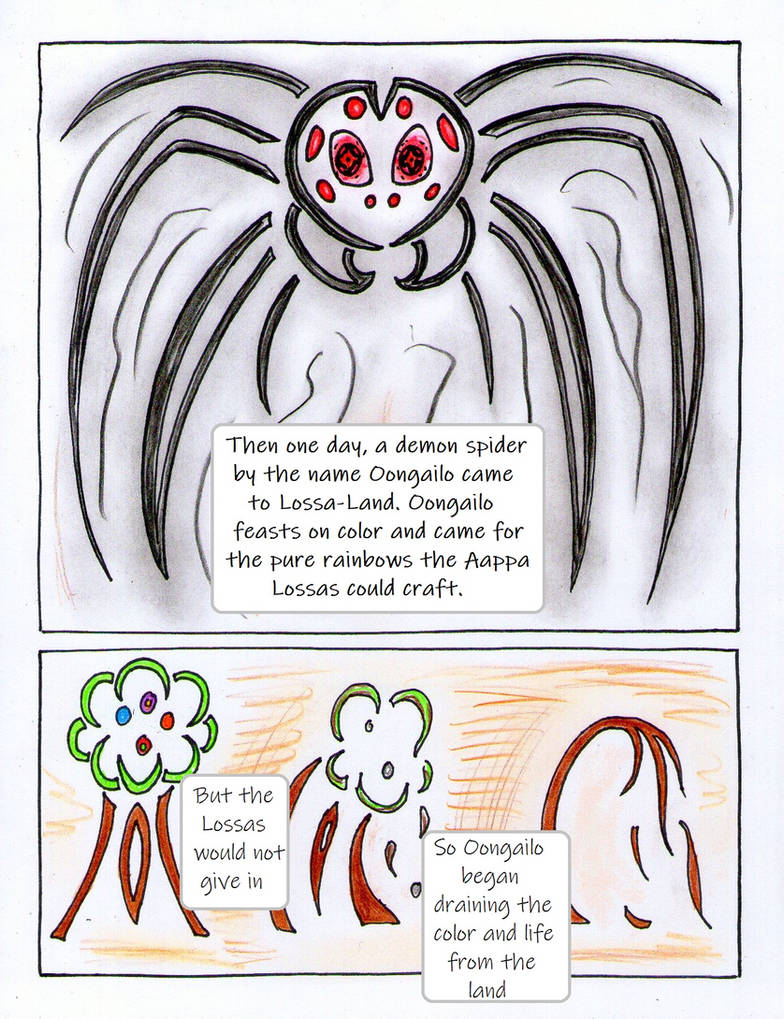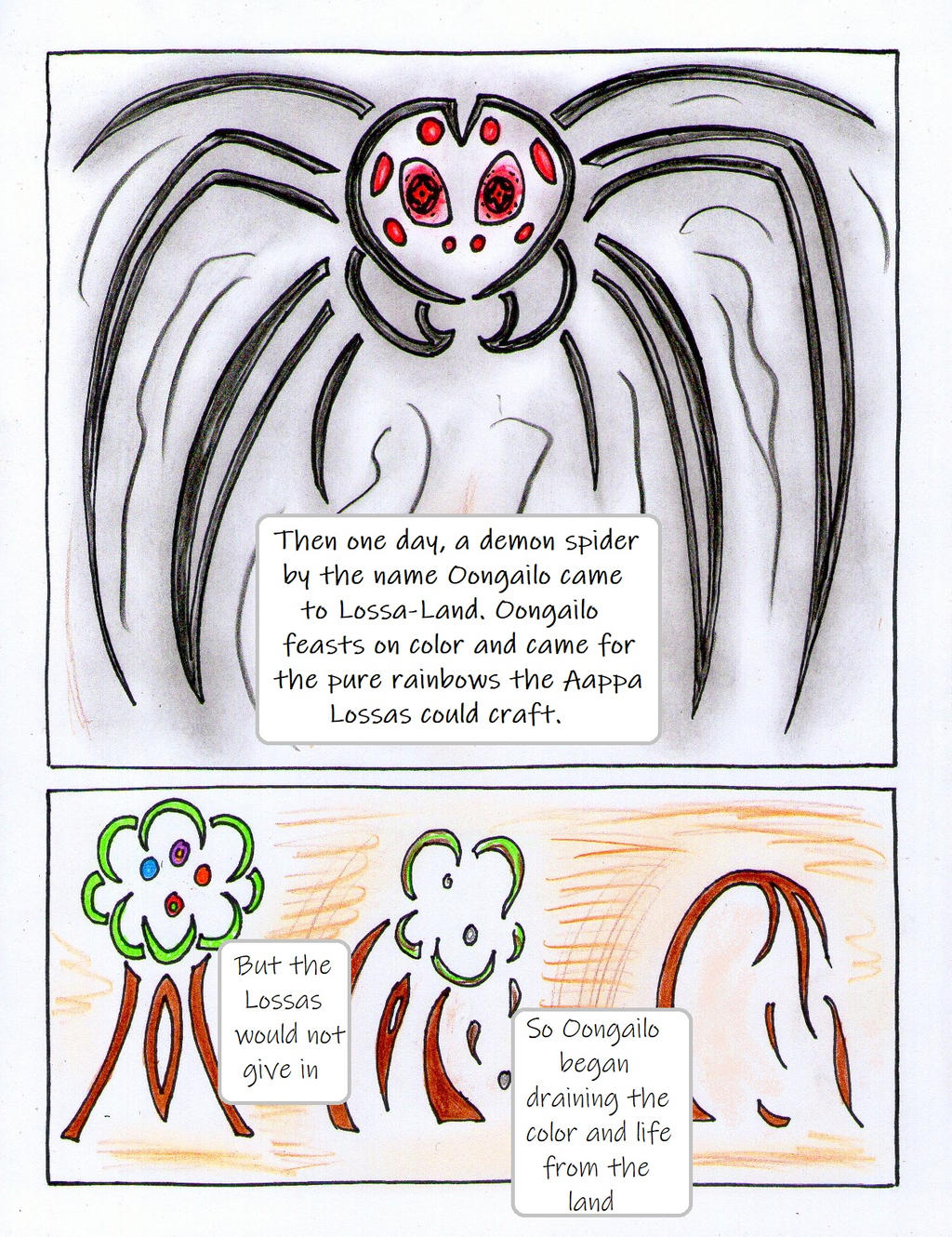 A not so itsy bitsy spider.
Next:
Previous:

Ooh! Does the spidey mind control the ponies (RD included)? Because that would be awesome!
Reply

*Looks at the eyes* Hmmmmm. In literature, Spiders have been portrayed as conniving and tricksters of sorts, but normally by 'luring' their prey into their den. If this is connected to the overall mystery, I am sooo hooked! This is actually why I love Danganronpa. It did have gruesome moments, but it was the mystery aspect that always drew me in.
Reply

Hehehehehe. I was wondering how many would noticed the eyes.

The inspiration I had for this was Ungoliant from Tolkien's legendarium. Ungoliant is an evil spirit that took the form of a spider and is thus mother to all spiders in Middle Earth (including Shelob) and was also a devourer of light. In this case, it's of color specifically.
Reply

Too cool! I love hearing inspirations behind the art. Lol, I actually like spiders so even though they played an minor role in a story of mine, I had some spiders actually be good, but were originally corrupted, with the main char healing them.
Reply

Could RD be the demon spider?
Reply

She could possibly be. She could possibly not be. Only time shall tell.
Reply

Oh, interesting

Reply

As is so often the case, all of this could have been avoided if demons would consider economic transactions for the things they want rather than insist on trying to take them by force.
Reply