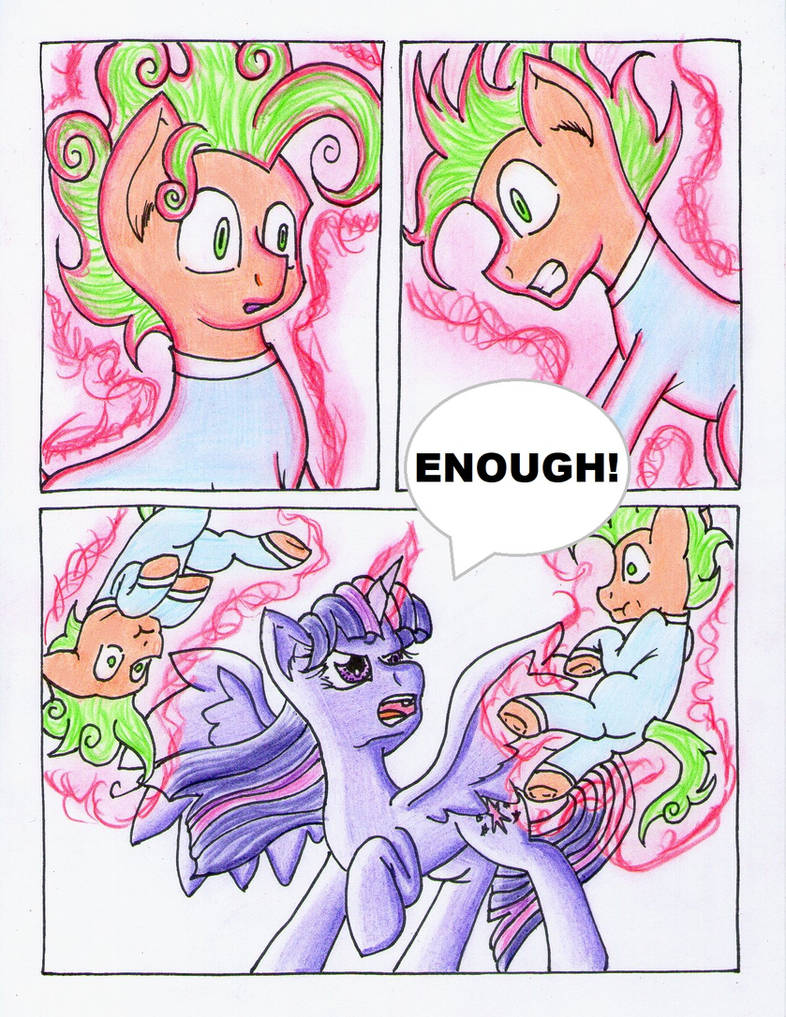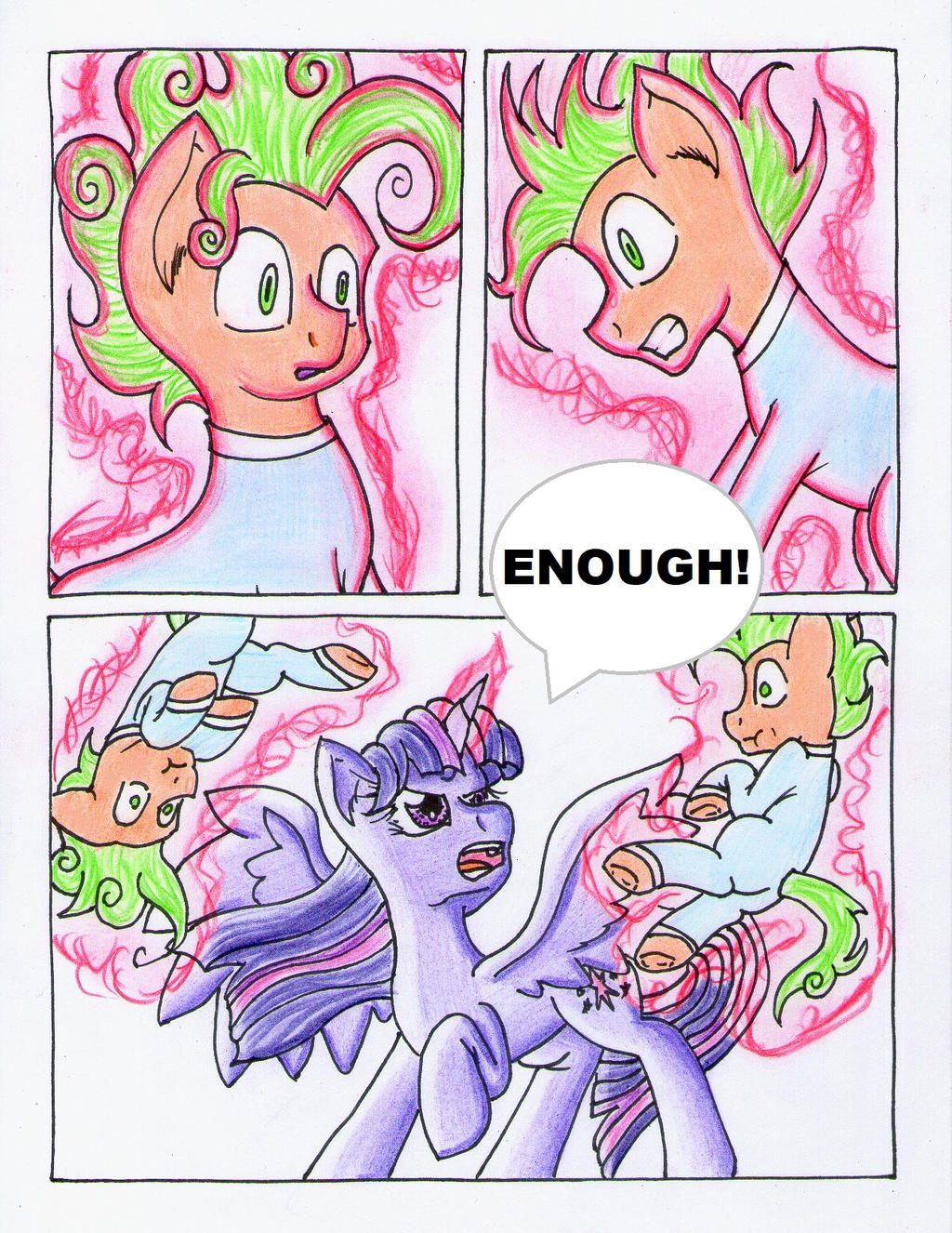 The princess steps in!
Next:
Previous:

I fear it is not your call what is and isn't enough, princess.
Reply

Reply

She may not have control over this realm, but I'll see to it that there's control!

*pulls out iron-infused titanium bar*

Let's see if we can't get control. Have at me!
Reply

I wondered when someone was going to get involved. Love how you did Twilight there, King. Was that a fun pose to draw her in?
Reply

Yeah though I'm not quite fond of trying to draw pony heads from below XD I have little practice so I figured I might as well get to it anyway, especially when it can make for a better pose.
Reply

That´s good; they need more purple pigment for the rainbows
Reply

Will twilight take this situation serious and make it clear that as an princess she is not happy with this and will demand answers from RD?
Find out, in the next episode of FLUTTERSHY AND THE RAINBOW FACTORY!



Reply