YSD AWARDS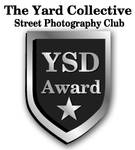 Every week, there are few submissions that really stand out from what has been submitted in our club. Some of these submissions were featured in the "Friday Night's Specials" journals or in the "Daily feature" and were chosen by the Yard's administrators.
Now we want
You, our members,
to suggest us the picture that you like most from what has been submitted to the Yard and you think it deserves a YSD (Yard's Special Deviation) award!
Just like the Daily Deviations, send us a note
with subject "YSD suggestion"
and a link from the Yard's submissions (any submissions, new or old) that you think it deserves to be awarded! If you can tell us in few words why you chose that picture, the chances of it getting awarded will be even better. You will be mentioned as the one who suggested this picture along with the name of the administrator that featured it.
Please, do not send more than 1 suggestion note every week and avoid suggesting yourself.

Please, do not send us pictures that have been DD awarded as the community already is aware of them. Avoid also suggestions that are included in the Best of the Yard collection, for the same reasons.
The YSD awarded deviations will be featured in the Yard in regular intervals and a News article will make them known to the dA community*.
The awarded member will be entitled to use
the YSD award medal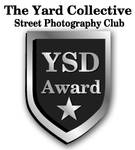 in his artist's comment by simply copying and pasting the thumb number : 139282409:

Any unauthorised use of the above distinction will force us
to kick out of the club the member who used it in one of his/her photos.

So...start suggesting and spreading the news!
The next YSD award might be yours!
Anyone can suggest us a YSD,
but the picture MUST belong to a Yard member
in order to be awarded!