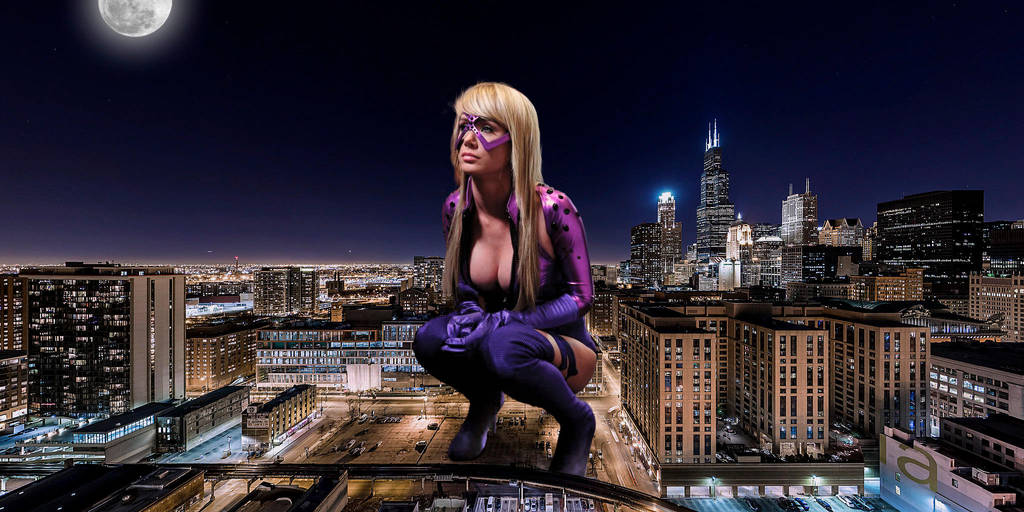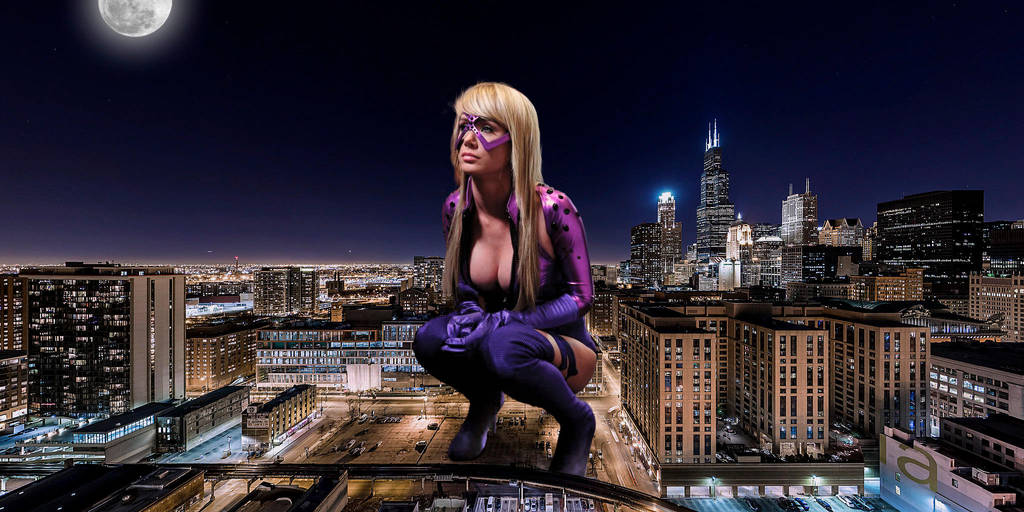 Watch
The life of a giant super heroine can get to be depressingly lonely at times.

She somehow looks both like a super heroine and a super villain at the same time

Reply

Interesting concept! A beautiful giant superheroine!

Reply

at least she's makin happy the people in the parking XD
Reply

Reply

why not, they could see a beautiful ... huge... ass... oh wait... that pose... aw my gawd, they must pray she's not gonna lower her panties xP
Reply

She's too much of a lady to do that.....

Reply

ahah nice better so XP

reminds me of a old gts fantasy, of a city of only males, and every night a huge hot giantess thief (with leather suit and mask too) came with impossible stealthiness, pierced the buildings with a finger, sucked the people out of em and closed them in her cleavage, before walking away XD
was part of a huge fantasy about a world with normal sized males and huge females dwelling separately and harassing them a lot (from petting to using em for their dishes)
Reply

A giantess super hero, now this is my favourite type of giantess. Very nice pic.

Reply

Reply

*Nods* Indeed, especially since her size-altering powers are one way only: Up.

Reply

Reply

Indeed, stuck at her current size, yet scared to become even larger for fear that she'll be stuck at THAT new size. The superheroine's dilemma - grow larger to stop a meteor from crashing into the city, or attempt to do it at her current size! Would make for a nice mini-story XD
Reply

Reply

*Nodnod* Hmmm, well, as per the superhero's code, I'd most likely predict she'd bite the bullet for the good of the whole. Sure, she may end up perma-bigger, but it would be worth it to save everyone!

[And thanks for humoring me as well. You really did an excellent job! n_n]
Reply

Reply

Aye, that it could, as could the Vulcan code of emotional control based on the stoic, heroic expression upon her face. Always brave and neutral, even when she's faced with a tough decision.

Reply

Reply