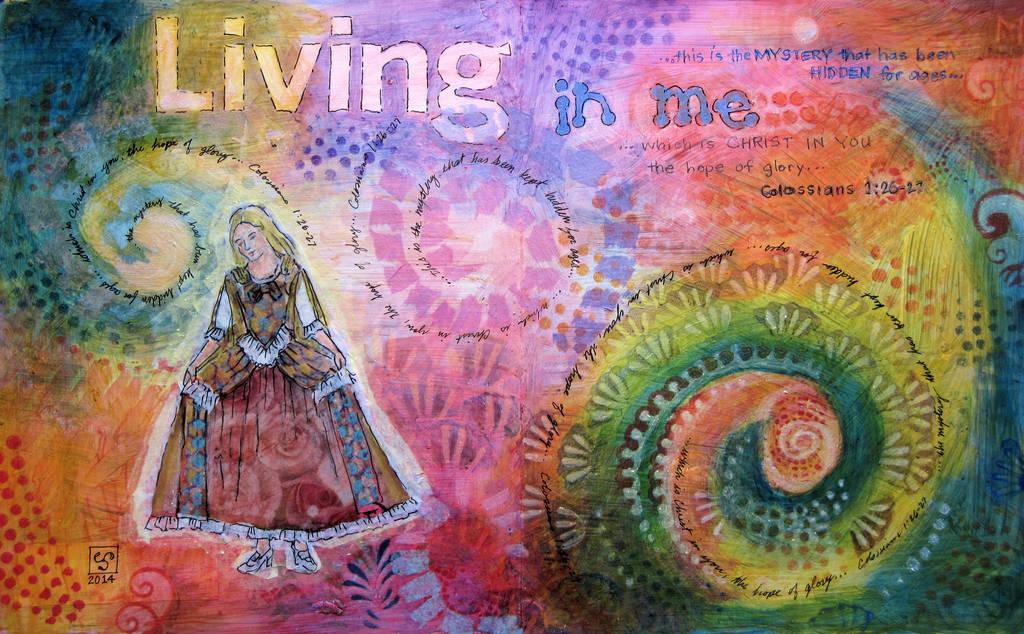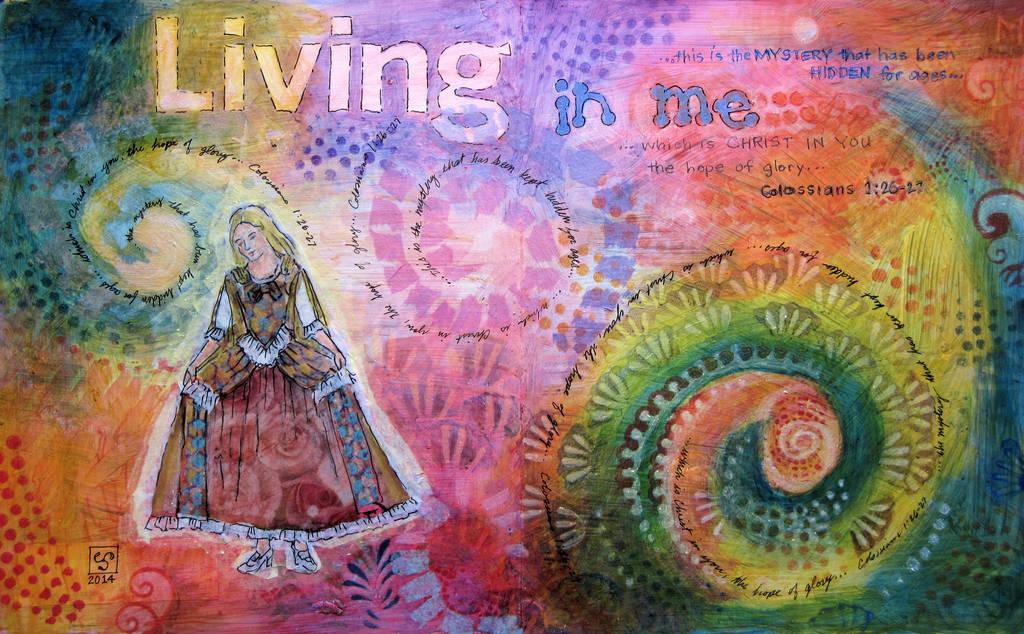 Watch
Mixed-media; 11x17"
Materials: ground is a magazine cover from Martha Stuart's Living; chalk pastel mixed with acrylic matte medium; stamps and stencils; acetate cut out; Pitt drawing pens; gel pens; colored and printed tissue paper; glue

Written on this is the scripture "...this is the mystery that has been hidden for ages ... which is Christ in you, the hope of glory" Colossians 1:26-27



I absolutely love the colour, patterns and texture of the background.
Reply

Very beautiful, I love how you creatively made your background!!! This is so exceptional!!!
Reply