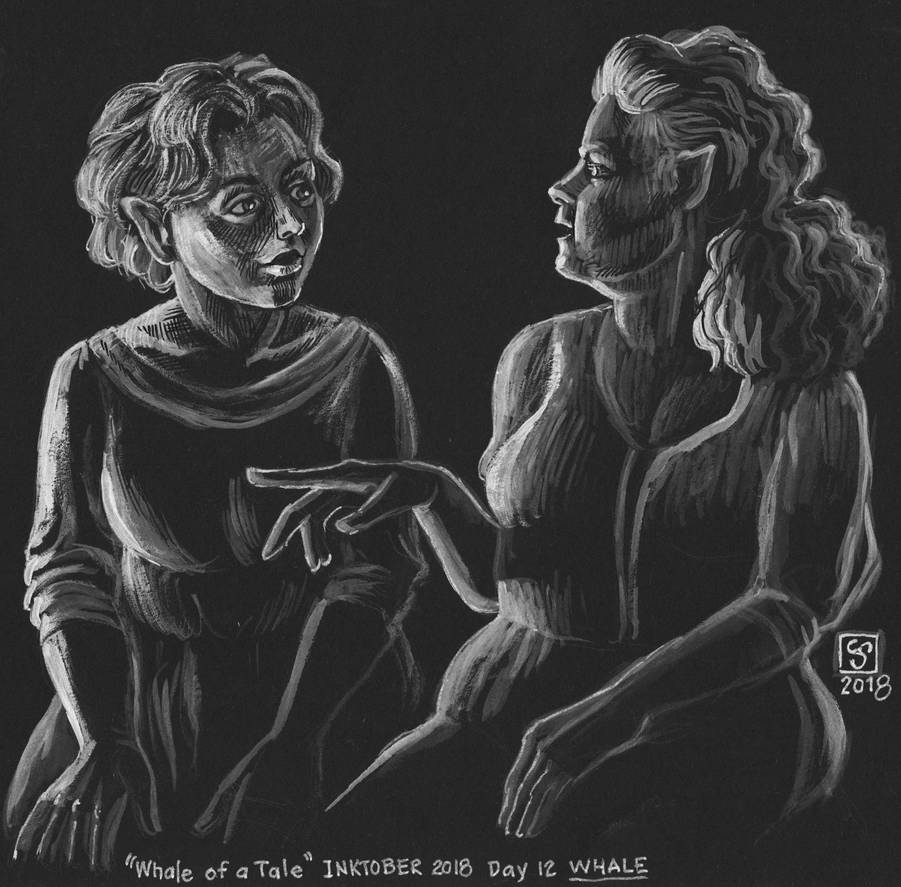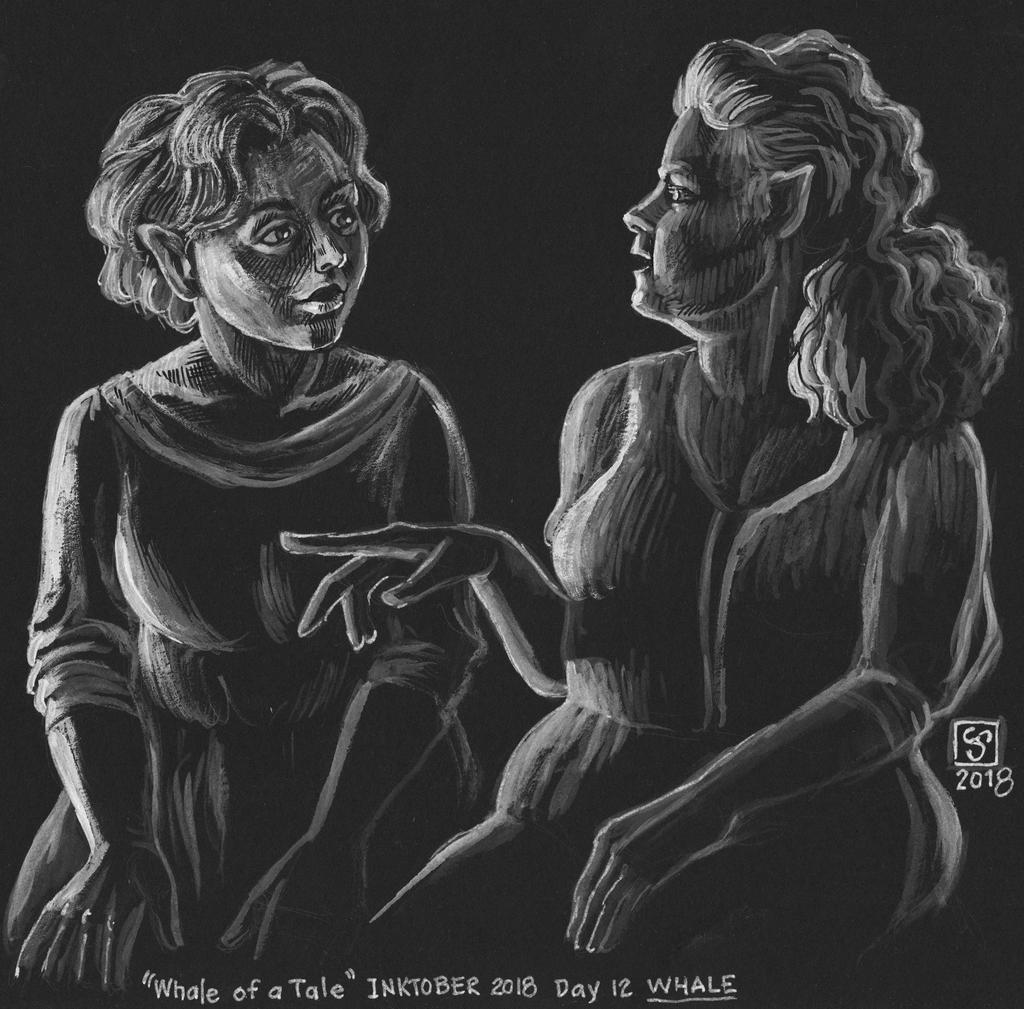 Watch
"Whale of a Tale" for Inktober Day 12: Whale. This time reverse inking with white ink brushed on black paper, plus some white gel pen for the bright spots. Messy, but a fun challenge! These hobbit lasses are playing one-upmanship with their stories

I chose a different
SenshiStock
pose again (I just couldn't get into killing of whales)

I find reverse drawing so difficult to do. Yours turned out as great as your other works. It's such a pleasure to see your Inktober ideas.
Reply

Thank you!!

It's definitely a challenge! And I fussed with it a lot to get this result. I did discover some of the nicest results were to paint the white ink over an area and then come back with a black brush pen to "cut" into the white.
Reply

Yes, I've realised this on the faces. This is an idea I have to kidnap from you one of these days.
Reply

Beautiful! I love the gesture of her hand in the conversaion
Reply

Thank you!!

That hand gesture is the main reason I chose this reference, it's a pretty typical female thing to use when expounding an idea or relating a story

Reply