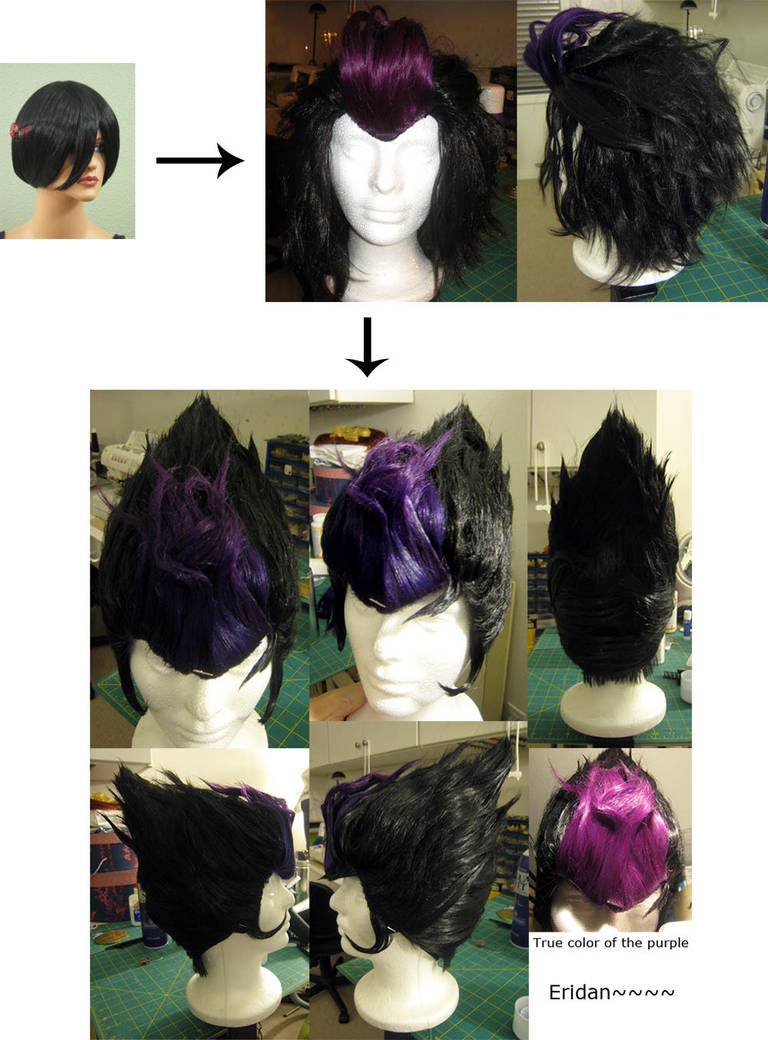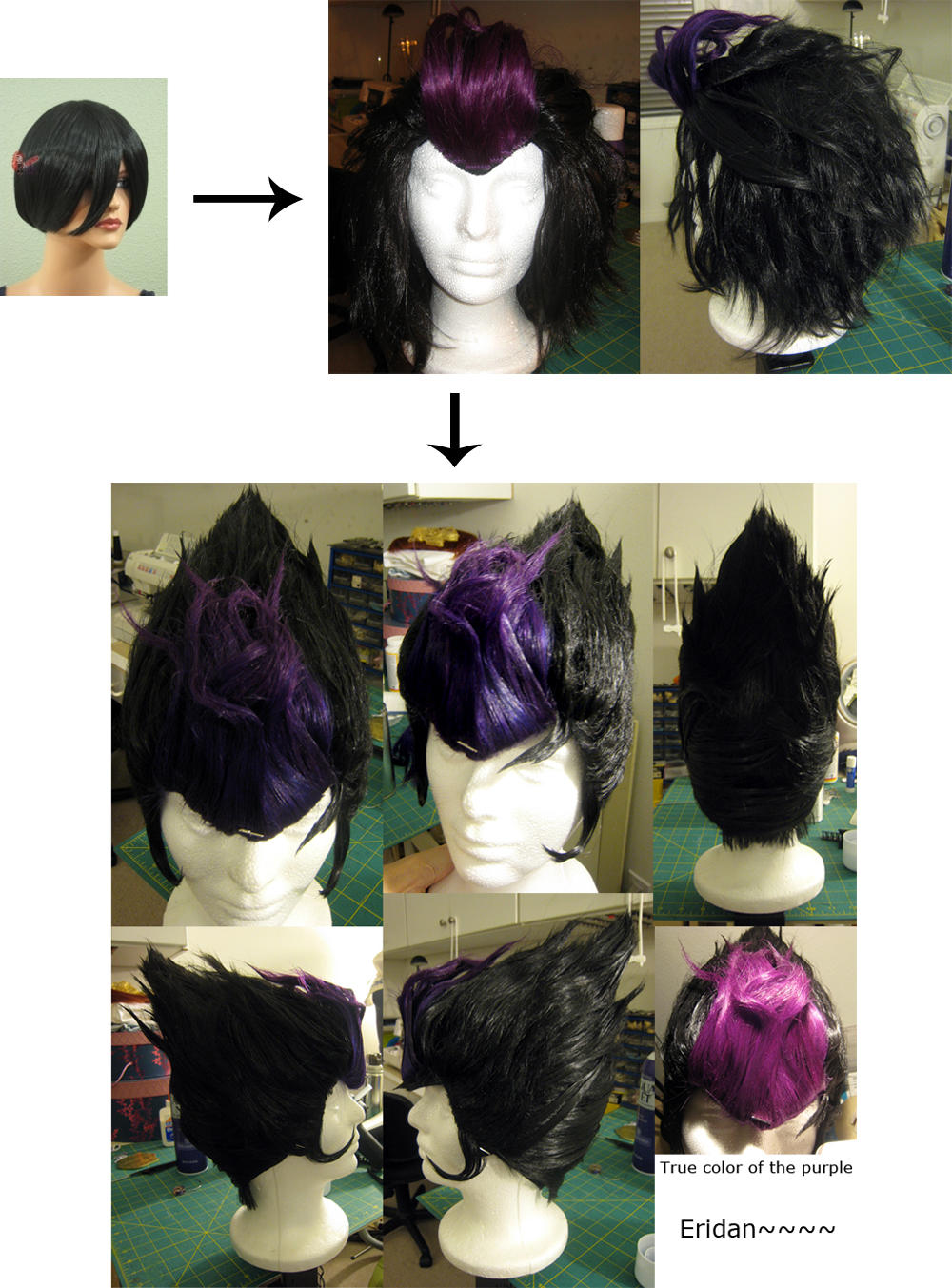 Watch
Wig commission for PAX East~
Series: Homestuck
Character: Eridan Ampora
[link]
Had a last minute/rush order commission for this character. I took it on cause it seemed like a fun challenge!
How I styled the wig:
I ordered the 12 inch layered base wig from Epic Cosplay since they always ship to my place in only a few days, and a 30" weft of purple human hair extensions from Ebay.
I created a widows peak hairline with black fabric then hotglued and hand sewed (double secure!) the purple wefts onto the fabric.
After that I used a working spray on the purple hair and curled it. I then went ahead and curled the entire top half of the black wig. I sprayed some aquanet over the entire thing then let it set overnight as you can see in the top right photos. This is so I could get a wavy texture in the hair!
After setting the waves, I proceeded to spike it up. My client wanted it to be more set back and up rather than straight up. I used a combination of Elmer's glue and ICE hairblast.
After styling up the entire thing I cut and styled the sideburns/random black bang thingy next to the widows peak, and also cut and spiked the top a couple inches shorter since the wig ended up being a little too long.
The back I cheated. It was actually too short to cover the netting if I did it straight up so I kind of just..used the sides to cover the back LOL. Luckily the character wears a cloak that covers the back anyways.
I was actually going to create a natural hairline but didn't have time, but it still looks ok regardless. My client was really happy with the result, as was I!
So yeah, it's hard to see in the photos but the entire updo has a wavy texture to it due to the curls and loose spiking I did. Rather than make the purple hair one flat piece I split it up and made it wave all over the place for additional texture. Give it a more realistic flair, I guess.