Hiya Darlings,
Here are the items for discussion today: The Group in Review: Your Opinion Counts, Creatures of the Night Contest Feature, New Beginnings Contest, Need Gallery Mods, and a chance to get your stock featured by commenting on the blog.
I'm baaaaaaack!!!!

I can't tell you how glad I am to be off that phone and back onto an actual computer. Smart phones aren't all that intelligent, apparently. My husband and I are finally all moved into the new house after what turned into a rather extensive remodeling project. Apparently painting a house can help you find muscles that you didn't know you had.
I'd like to apologize to everyone for any delay in the submissions process. I found a few expired submissions in the group messages, and so I sent the ones whose submissions had expired requests. Now that I am back on a regular basis, I will make sure that the voting process goes smoothly. Since our group is expanding into a larger member base, I'd like to add a couple more voting gallery moderators. If you are interested in voting on submissions, let me know.

Did you know that while I have been gone, we have had 226 new members join the group! That is incredible! Welcome to all of our new members!!! Just a short time ago when I took over the group from the second previous group founder, we barely had 105 members, and only about 60-ish of those were participating. Things have changed for the good and I love it!
Remember, your opinion counts as to how this group is run! If there are changes that need to happen, or things you want to suggest, please do! Like I always say, this group isn't run by an elite few. I don't buy into that whole elitism thing. It's actually a peeve of mine that irritates me to no end and it won't happen in this group.
We have a poll out right now for you to voice your opinion about how things have been going with the group. I highly encourage everyone to participate. We grow by our member feedback. That is one of the single most important elements to this group.

The Group In Review: How Are We Doing? We Want Your Opinion!
-------
Creatures of the Night Contest Feature
I am so sorry this has come late, but better late than never!

Photographic Stock Entries

First Place:
magikstock
(Gallery Currently In Storage.)

Second Place:
kirilee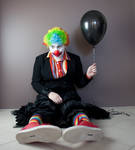 Third Place:
Tasastock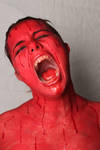 Digital Stock Entries

Thy-Darkest-Hour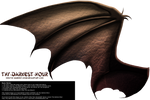 Nolamom3507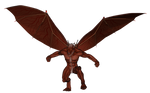 Congrats to the winners!

----

New Beginnings Contest

New Beginnings Contest! - EXTENDED DEADLINE!It's that time of year again. We're all in the festive spirit (or, if you're anything like me, needing a distraction from any thought of festivity) so what better time than to participate in a contest? You like stuff? Look at our fantabulous prizes? You like art? Show it off.

Show us ya skillz, we know you have them! Couldn't be simpler. See contest. Join contest.
So let's get down and dirty with it:
THEME we gotta have one. It's like the law. This time round guys is NEW BEGINNINGS. That's it. You can do anything with this theme in mind, in any visual medium. This contest is running over the new year, new year new start and all, so hey, NEW BEGINNINGS! (Yes, yes I know. Providing the world doesn't end soon.

though even that would be a kinda new beginning, it's the beginning of an afterlife or of nothingness or reincarnation, whichever belief you hold to.) So long as your work is titled and inspired by the idea of beginning, starting something new, something unknown
Tasastock
and
charligal-stock
are judging this little bit of fun that I think you all would be interested in. So go check it out!!
----
Upcoming Group Feature: The Apocalypse is Upon Us
The Mayan Calendar (allegedly) ends on Friday. Comment below with your stock that could be used in an apocalyptic/post-apocalyptic theme and I will add that to the feature on Friday!

That's about all I have for now. I hope you are all doing well!
Love,
- Cheryl