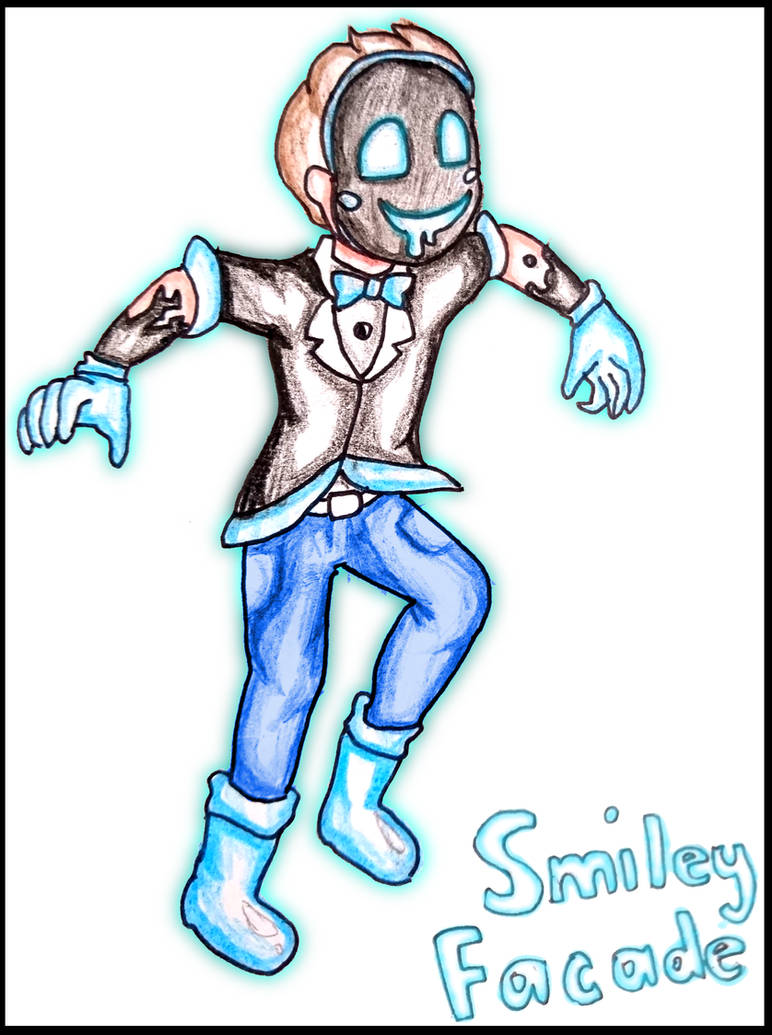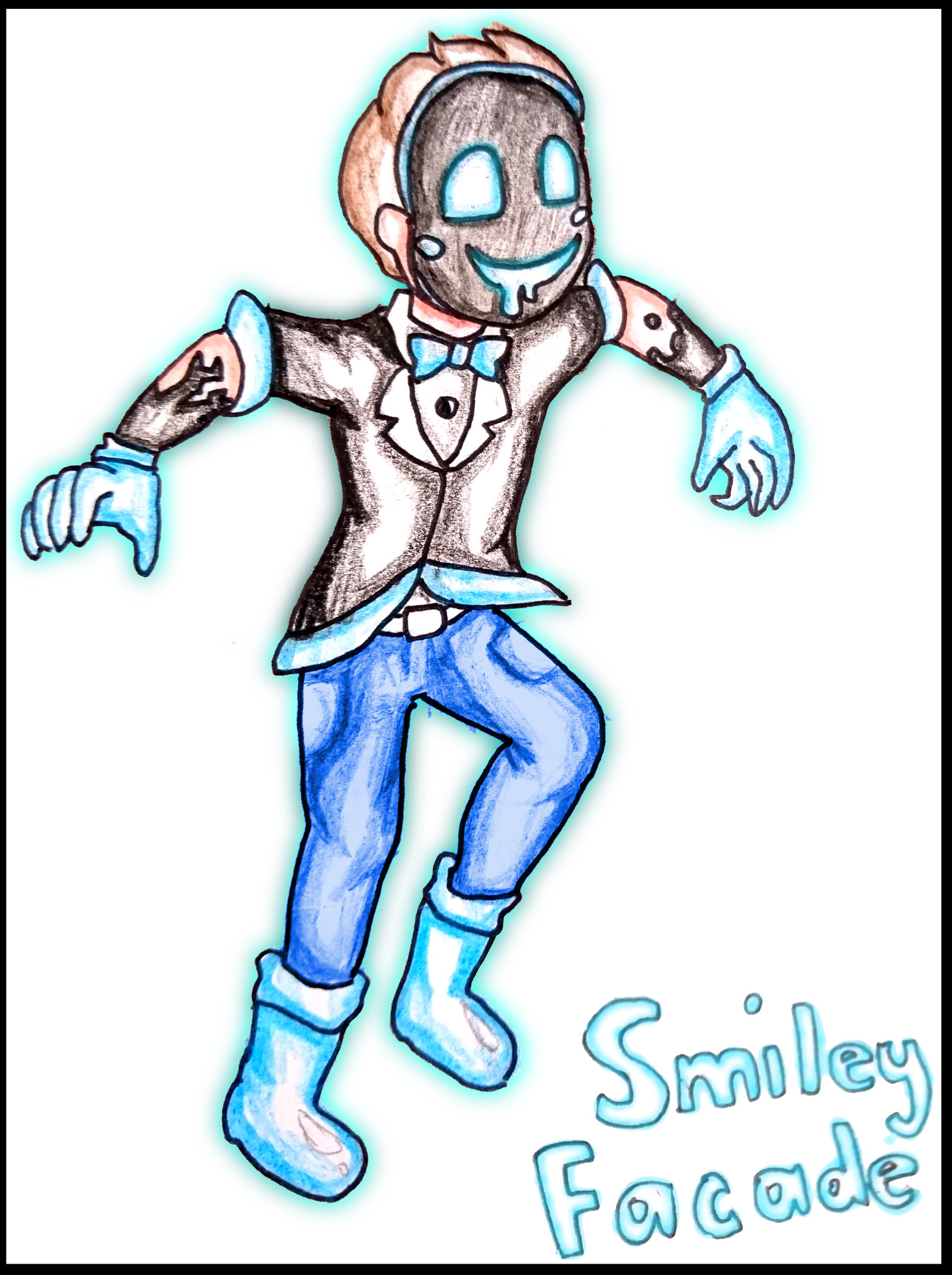 Watch
"He's broken, As his heart became Shrunken.
He has a happy grin, But inside is full with grim.
He smiles all day, but in his heart has dark all the way
He's lost, Because inside of him is full of chaos
beware of the smile, and all the hatred that he compile."
_________________________________________________________________________________________________________________
Name:
Smiley Facade (Or maybe just Smiley)
Sex:
Male
Age:
<unknown> (13 years of imprisonment)
Codename:
Smiley-Facade/
S.U.B.-205
Height:
5'6 ft.
Weight:
<unknown>
Eye Color:
<Not Shown>
Hair Color:
Dark brown
Skin Color:
Light Brown Skin
Level:
E (According to E-Tiger which is the highest level classification of "threat", however still safe if Being is calm)
Mentality:
Unstable
Origins:
He is said to come to another dimension, Some say that he is demon or some sort. But he is nothing like that.
he is a mysterious "Being" that can turn into everything he wanted to be. So he took a appearance of a Lone Human;
He was once full of life, Blending into the society, Making friends and Doing everything "Normal" like any other human would do
But one day, They found out that he isn't human. He was lately Captured that day, They took him into a Cybermalian Personnel;
There he was locked in a special magical cube. And They have experimented on him, and tortured him
He spent countless of days trapped, alone and in despair. with no communication whatsoever. There he became broken,
emotionless with only a
Smiley Facade
in his face. He can never be his old self again, he struggled and struggled and
struggled. there's no way he can escape this prison, this darkness that's keeping him in. imprisoned by his own sin for wanting to be contented with life, He just wanted to be happy again, and only that.
And one day, While Smiley being alone like the everyday of his life. the only way to keep himself entertained is to hum songs that he know, Then a Personnel comes in amused by his humming. Smiley Thought that they will shock him again, He is scared, Mad, and Confused at the same time. Then a miracle happened, the Personnel freed him from the cube prison that he was in, Smiley being grateful thanked her from freeing him, how long he has have been waiting for this day. After he thanked her, they heard a Loud Screen "HEY! What the Hell are you doing?!" the Angry Personnel Runs into them in the sound of light but Smiley uses his magic to not let her near them, "AAAAAAH!" as the personnel shriek by being covered with blue light and unable to move. They both escaped and became close friends, Smiley is slowly becoming his old self again by being with his friends
______________________________________________________________________________________________________________
Personality:
(Old self, and Current: )
Happy, Lovely, Joker, Very Lazy, Procrastinator, Loyal, Trickster, Mysterious, Lively, Sarcastic, and sometimes really really annoying lol
(Locked up: )
Sociopath, Scared, Mad, Very Scared, Broken, and Dead Inside
Abilities:
:Special Ability: Warp- He can bend reality, It is the Ability that only Smiley have. And It is the Ability that is feared by demons and other super natural people. It is also the main reason why he is Frighting. examples of how the power is horrifying are:
Simple wind can turn into a huge tornado, a splash of water can turn into a tsunami, a Small Fire can turn into burning magma, a trauma can turn into Mentality shattering scar, a headache can cause brain malfunctions.
by bending his reality Smiley can destroy dimensions, annihilate a whole series of lives. although there were many
things unknown in this ability but it is one that shouldn't be treated as a joke.
-Hand Abilities: Left Hand- Can slowly drive you into insanity while Blue lights wrapped around you and makes you unable to move
Right Hand- Crack markings starting to take over your body until you turn into Smithereens.
-Levitate: he can float, he can also make things float. what's there to be?
-Shady Nebula: he can summon i
nterstellar clouds of dust that can make you weak.
-Life Drain: your life and strength will drain until you have little life left
-Acquirer: The Life and strength that is drained will add the life and strength of Smiley
-Dimension Dweller: He can appear on anywhere
-Happiness aside: people that is struck with it will be unmotivated and gloomy
-Shape Shift: He can still shape shift but he can never turn back to his original form
-Light threat: He can make any weapons out of light
-Healing light: whenever he's injured a blue light treats that part until it's back to it's fully healed
-Total Cancellation: Whenever there's a curse put in him or anybody or any magical matter, he can cancel whatever it is

more abilities coming soon

Weaknesses: still unknown
_______________________________________________________________________________________________________________

HOOOO Boy! I've been making this for hours! I haven't got no time to do anything other than this. Now a Original Character that is based on me that I really like! I actually don't like characters based on who i am In real life because I just feel that it's not right. but now this, this is perfect for me

this is updated because he is now more inspired by the Seven Deadly Sins anime, I'll be sure to put more hints of what his true origins are, but for now i'm still making it :'D

Special thank you for

for Inspiring me to do all these! Check her oc out! (And maybe read her bio too then read mine because there's something connecting the two :3 )




Cybermalian Personnel
© E-tiger
Smiley Facade
© Smiley Facade
Nanatsu no taizai
© A-1 Pictures