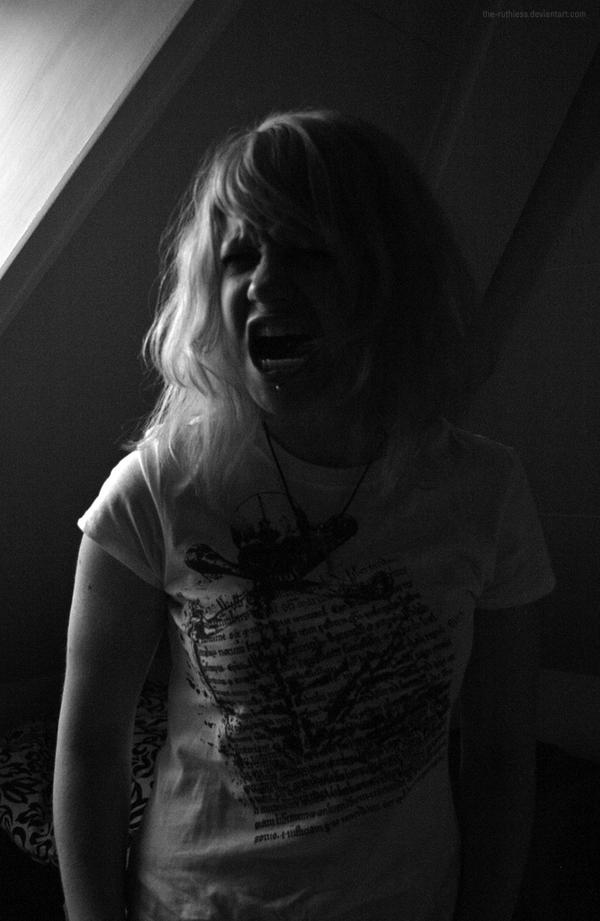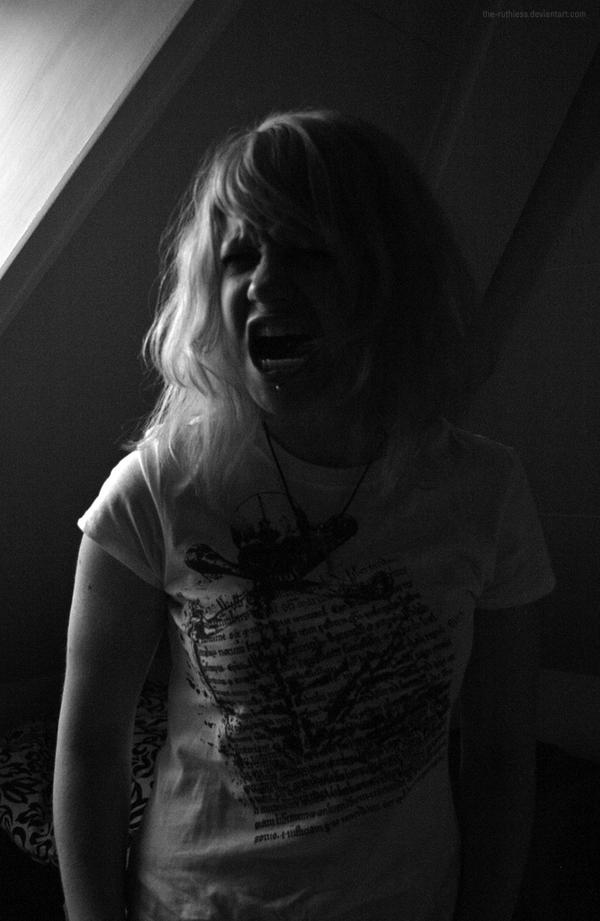 Watch
Look, it's Kristina!

ISO 1600, shot with my EOS300D and all that stuff. Yessir!

Lovely expression! But her body doesnt "fit" to what she's doing. Looks like a sad "grr" not an angry "RAWR".

Still its nice and grainy just as B/W's should be.
Good job.
Reply

Guess that's the whole deal with "Spontaneous Portraits".

She was just making a whole bunch of different faces, y'know.
And thank you. Just trying to get "back in the game" after my last total breakdown. It's kinda hard. Earlier today I just sat, staring at Photoshop for fifteen minutes before giving up.
Reply

Would have guessed it yes. But you could do something more out of it. Not just make faces, get the whole body a part in the game too

The pictures could be called spontaneous even though.
Reply

I probably could. This was indeed a bit random, but there have been talks of doing a more proper photo session in the future. We'll see.

Reply