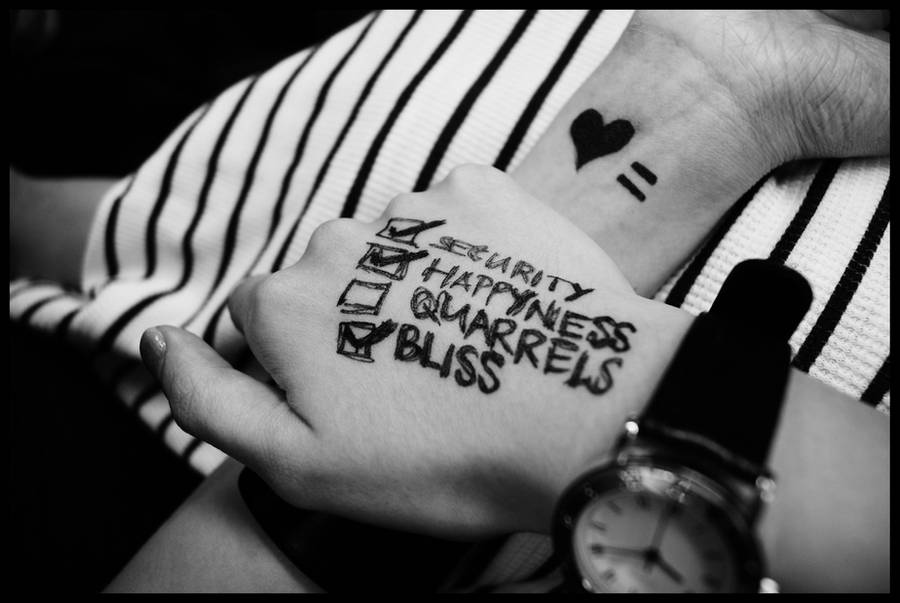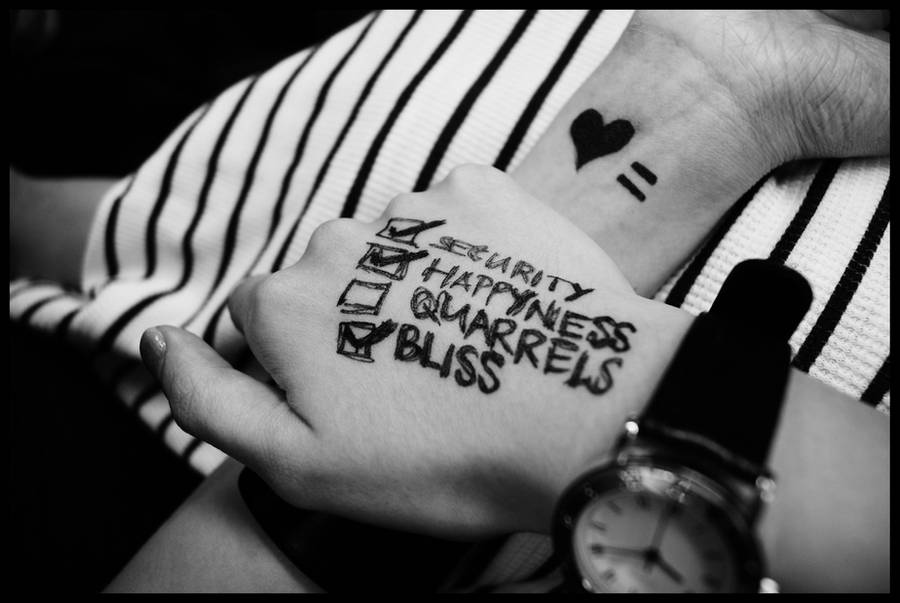 This is my entry for the LOVE CONTEST on CornPopLabs.
---------------------------------------------------------------------------
The list could probably go on, and its probably different for every person out there. Could there be a exact same list for two different person? Then maybe they are made for each other..
These are just the first 4 things that came to my mind on 'love'. I know i wrote quarrels, but i didn't tick it.. in a way perhaps, i know quarrels are inevitable but i don't want it in 'love' because sometimes, it kills love slowly, but sometimes again, it brings two person closer together. Love is sweet, bittersweet.
It is not perfect, hence the handwriting scribbles. I want to potray that its not in perfect order, but to each their own. It is timeless, but i left the watch to be out of focus. Why? I want to show, quantity of time spent together is not important.. its the quality.
Enough of my rambling, hope you liked it


Very cool concept! I love it!
Reply

It's wonderfull, love the concept, and the picture is very well taken. I love how you let the watch out of focus and why. Good job! c:
Reply

Reply

Very well done!
Especially so with the words on it
And the B&W feel
Plus your description too!
*thumbs up*

Just curious
Whose hands were those?
Yours or...?
Cuz there seems too be too many lines for a young person
Reply

thanks!!

)
haha the one with the tick boxes is mine, the other one in the background belongs to somebody you know pretty well too.. haha
Reply