Head Admin

Staff


DON'T NOTE ADMINS PERSONAL ACCOUNT FOR GROUP INFO - sent a note to the group instead!
---
THE RIFT'S MAP
---
CURRENT PLOT

[TR Plot] The Rift- Era of Fire
The Rift; Part One: The Crusade

Scarlet light pierced through the branches overhead; casting the clearing in an ominous red glow. In one smooth leap Odin mounted the rock that lanced through the face of his pack's camp; and as he did so he spoke.



"Members of Talionis! Last night, I was gifted with a vision. Haedi has seen us, and she has proven us worthy of a task."
He paused, his enigmatic voice echoing back to him from the cusp of his home.
Briefly his gaze roved over his packmates, sparing a moment to meet eyes with the prophets.
"Deep in the territory between us, there lies an artifact; said to grant the owner immense power.
Together we shall find it... Find it and use it, so we may share Haedi's benevolence with every pack."
He turned, pacing up the length of the stone.

"With Haedi's guidance and mig
---
SEASON
-
WINTER
The packs don't have long after the storm before the winter snow begins. Later in the season, temperatures will start to plummet. Lakes will freeze over, blizzards will haunt the already battered lands.
Packs work the hardest during this season in hopes of keeping each-other well fed and warm.

Season change - 1st December
---
QUESTBOARD

[*] QUESTBOARDWelcome to the Questboard!

Here in TR, we utilize a questing system that rewards players and wolves, which grants bonus exp- that can then be exchanged for items and upgrades. To retrieve certain items, your wolf will need to go on adventures and complete certain tasks in order to get certain benefits and rewards. Some quests will include elements of chance, where a dice will be rolled in order to tell if you wolf succeeds in completing the quest or not! We've done our best to keep things spicy and entertaining, so there are numerous ways to complete certain quests and achieve the rewards you so desire!


Submission requirements;
Art
[Artwork must be a clean sketch or lined work with color + simple background. Must be min a bust.]
Literature
[Written pieces must be 800 words or more. If it is a role-play, each participant must have at least 800 words.]
Open Quests
<
---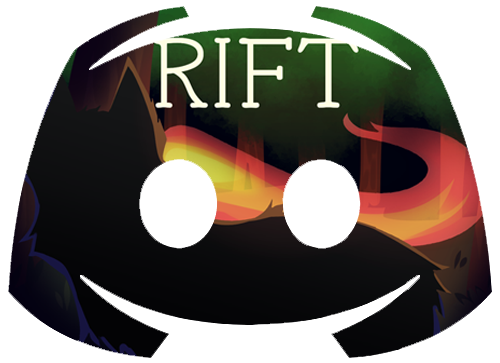 JOIN US ON DISCORD

---

CURRENTLY ON HIATUS:
- blackthesa 3 months

---