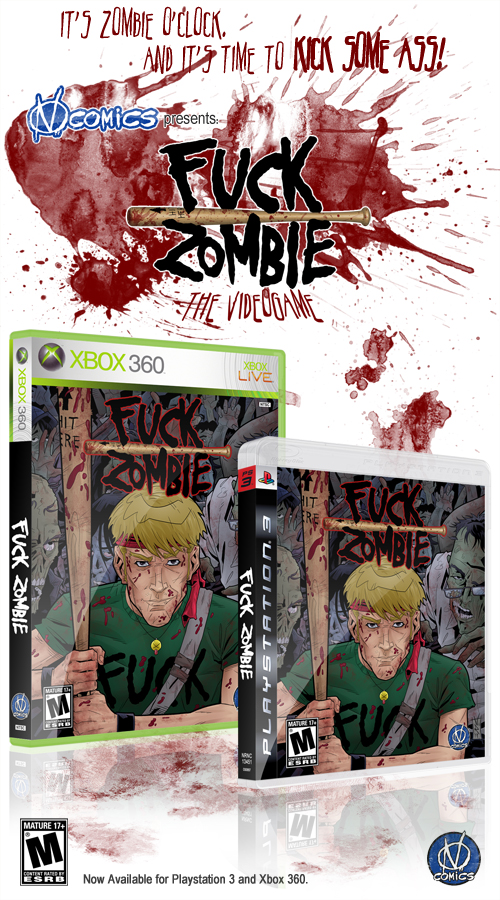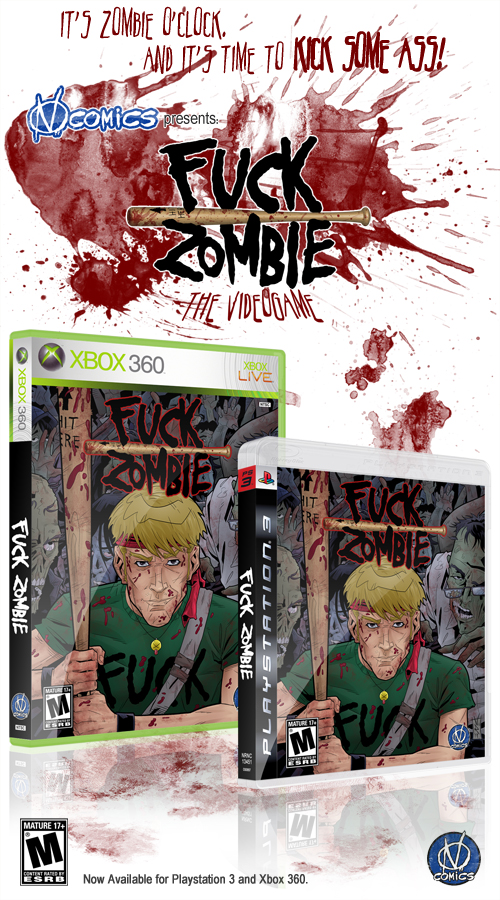 Watch
AND FINALLY, HERE IT IS, GUYS!
After a whole lotta months, I've finally managed to finish this thing that came up in my mind time ago.. 'Fuck Zombie - The Videogame'! Available for Xbox 360 and PS3, developed by the one and only NComics! LOL
I'm a fucking genius, there's nothing else to say.
Oh, no, actually there are some other things.
I don't really recall how this idea popped in my mind, but probably after I've found some iPad/iPhone templates designs here on dA. Then I've discovered the possibility to manipulate the videogame covers, just like you see them in the commercials and stuff, and since the 'commercials' is something I'd like to implement on my dA page (fake commercials, obviously. Just for fun. You know that I'm a funny guy, don't ya. Even though, usually, people after they had some fun with me, they pack things up and leave me like I'm the greatest asshole in the world, while I'm there still wondering "what the fuck did I do?". But I'm rambling, that behavior of them just show me how they really are. And it's nothing good.)
Anyway, damn, I had lot's of fun arriving to the final steps (the digital manipulating). I've learned so many new things about Photoshop while doing them! It's been awesome.
At the beginning I've cursed a lot, like it normally happens when you face new challenges, but then.. BAM! It's awesome when you find the solutions to your problems.
So finally I've finished ONE project.. cool. One out, 100 still to go.
I'm working on 3 comics at the same time at this very moment, and I'm not doing anything beside drawing this days, but I dunno how, I've luckily found the willingness to finish this up mostly at night, after working on the comics stuff. It was 3/4 done since a lot of time already; I just needed to complete the coloring and put the cover in the game boxes figuring out a good composition for the whole thing, but I've been too busy lately to think about that earlier. I just got lucky that I found the willingness. I think just because I was dying to see it finished.
Yes, I think this is pretty neat.
Of course the NComics will make the original cover design available to be seen by the thousands of fans out there in the next days, or anyway, when I will have the willingness to post it. So expect to see penciled, inked and colored version, without the videogame design stuff.
And yeah, if you had some doubts, I drew the cover myself, inked it, colored it and whatsoever. Since anybody good never wants to give me a help, I just do it on my own, and it's better this way. I don't really need anyone. In Italy we say "fai da te, fai per tre" (literally: do by yourself, you do for three).
See ya
-------------------

Twitter:
[link]

Facebook:
[link]

Facebook Fan Page:
[link]

My Online Portfolio:
[link]

My Webcomic 'Dealers':
[link]

UStream Channel:
[link]

My Online Store:
[link]

My Blog:
[link]

Last.Fm:
[link]

If you are interested in my art, please contact me at: NickRaimo.Arts@GMail.com

Fun for the Whole family!
Reply

Reply

Reply

like i said on FB

no PC version = me no like

XD
Reply

just wait for the PC version, goddammit XD
Reply

Reply

LOL i dreamed i was in a kind of very big comic con at the open and i was with u and another guy i dont remember who he was hahha we had lots of fun, a woman even gave me a cake hahaha
Reply

Fantastic work, Nicky !!!
Reply

OMG! Is this a real video game!!!!
Reply