Not much of a "drawing" artist, but definitely a good writer. Expect to see some of my writing posted here.
ID made by

Avatar made by

, based on
commission
by

[ABOUT ME]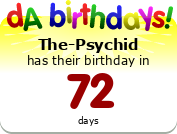 Which Hogwarts house will you be sorted into?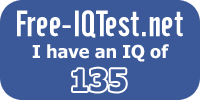 IQ Test
What Element Fits You Best?
Hosted By theOtaku.com:
Anime





























:thumb557440530:




[I LIKE]

















[I HATE]
:thumb124606063:






:thumb348884276: :thumb199118126: :thumb317520481:
Favourite Visual Artist
What is this "visual artist" you speak of?
Favourite TV Shows
Yu-Gi-Oh!, Total Drama, Glenn Martin, DDS, Mystery Science Theater 3000/RiffTrax, Captain Planet and the Planeteers
Favourite Bands / Musical Artists
Kanye West, "Weird Al" Yankovic, Pat Benetar
Favourite Books
MAUS, Persepolis
Favourite Writers
Marjane Satrapi
Favourite Games
Pokémon, Yu-Gi-Oh!, Bomberman
Favourite Gaming Platform
Nintendo DS
Tools of the Trade
My writing genius and my wit
Other Interests
Cheese crackers, croutons