I love J-rock! and homestuck, and horror and yaoi~
All active Fatal Moon Characters are copyright claimed by me, their original creator. Do not use them in any self monetary manner without my express permission. Do not claim them as your own. If you wish to commission a custom designed OC template to create your own character with which I give you full permission to use as you see fit so long as you credit myself and the Fatal Moon Manga Project, costs between 5$ to 100$ each via paypal depending on the level of details desired, for example, a full backstory, a full move set, a list of fully designed weapons etc.
I will favorite, watch and llama your art/journals for Points
1-4 Points = Llama
5-9 Points = Llama + Watch + 1 favorite
10-19Points = Llama + Watch + 5 favorites
20-29Points = Llama + Watch + 11 favorites
30-39Points= Llama + Watch + 17 favorites
40-49Points = Llama + Watch + 23 favorites
50-59Points = Llama + Watch + 28 favorites
60-69Points = Llama + Watch + 30 favorites
70-90Points = Llama + Watch + 45 favorites
100Points = Llama + Watch + 60 favorites
200Points = Llama + Watch + 85 favorites
201+Points = Llama + Watch + 100 favorites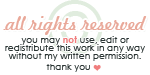 :thumb436387697:
:thumb488945333: :thumb423741298: :thumb454141328:
Current Residence: Outside The Pervert Mound!
deviantWEAR sizing preference: n/a
Print preference: n/a
Favourite genre of music: J-Rock!
Favourite photographer: hide!
Favourite style of art: idk
MP3 player of choice: anything pink!
Shell of choice: one that looks like a lemon
Wallpaper of choice: yellow with red hearts like hide's gutiar!
Skin of choice: huh?
Favourite cartoon character: ME HATE CARTOONS!! my fav anime character is Itachi from Naruto
Personal Quote: "WELCOME TO THE DARK CARNIVAL BROTHER"