Hello! Thank you all so so much for moving here with me to this account, first of all. I have so many messages to get back to and people to re-follow, but work's been a bitch (three 14-hour days in a row!) so I really hope you will all bear with me! I will get to all that this weekend.
Meanwhile, here's a few links and a bunch of features after that- <center>
ART TUMBLR:
octokiss.tumblr.com/
In here, I draw a heck of a bunch! I've been focusing on a lot of my characters from my future fantasy story endeavor, The Defector, along with other fun stuff. I should mention that it is NSFW!!!!! Speaking of that:
THE DEFECTOR TUMBLR:
defectorcomic.tumblr.com/
I'm currently creating a backlog for this comic, which I will eventually launch on a site of its own. But if you want to see the pages as I make them (there is no set schedule! That will happen only after I get done with ~18 pages or so) feel free to follow this tumblr account also! There are only 4 pages up there now, but I have three more in various stages of done-ness that should be up by the end of Sunday.
MY TWITTER:
twitter.com/#!/octokiss
in which I talk twitter bullshit. Let's be friends!
FEATURES:
(thanks be to
jessadilla
for pointing me in the right direction for how to do this!!)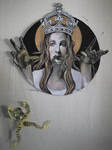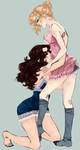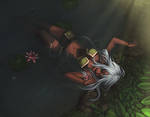 :thumb232735914: