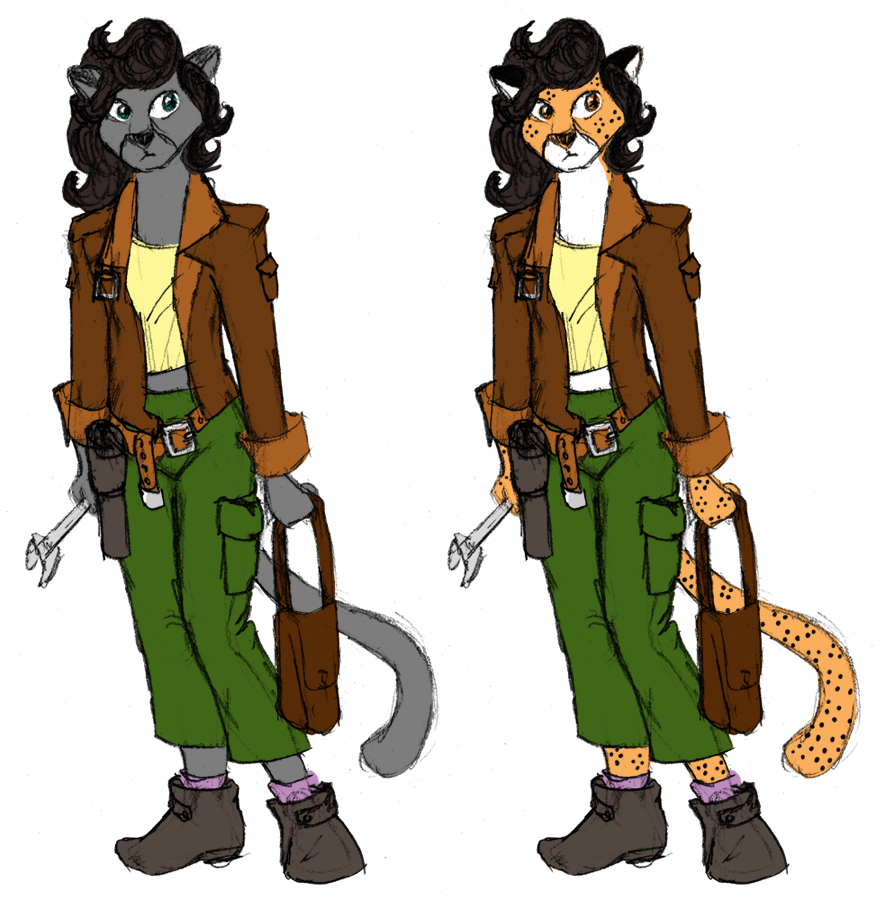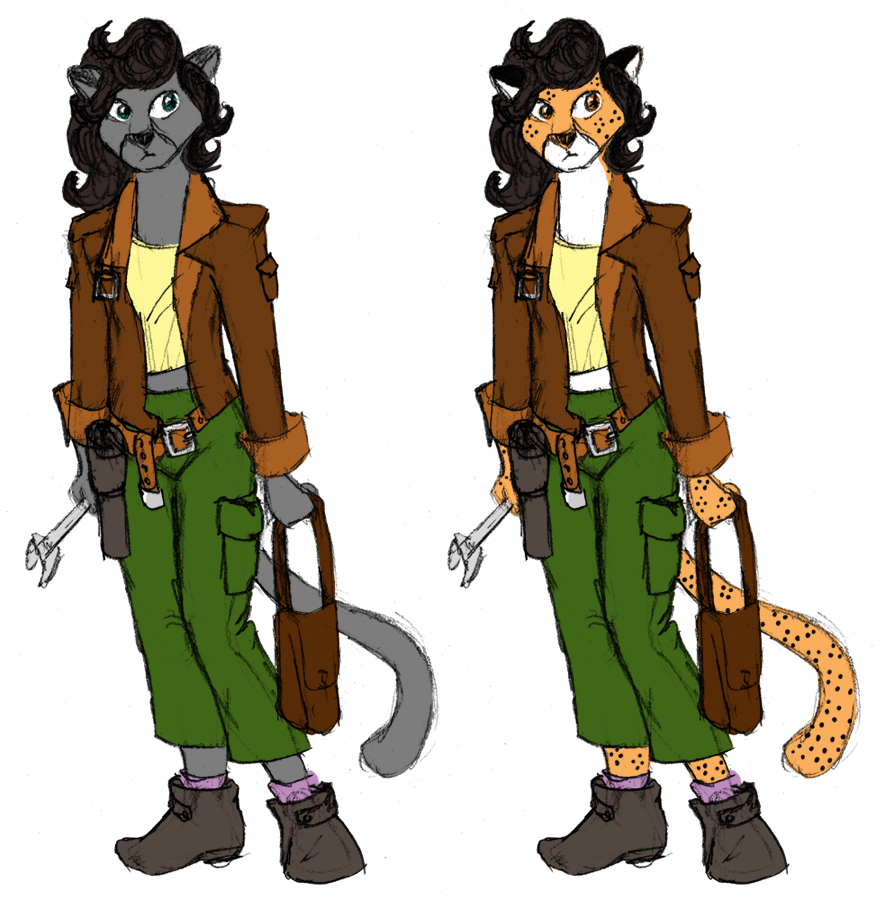 Watch
Verity, who was intended for Arclight Adventures but never actually appeared except for on the cover (
[link]
), re-visioned as a leopard for a story idea I'm noodling around with that would team her up with Tanya (
[link]
). I think I've pretty well settled on leopard as her species, but I'm still trying to settle on a typical spotty type, or "black panther" type.
Thoughts, anyone?

So, because she doesn't show up in chapter 1 means she won't show up at all?

If you're going to take her the spotted furry route, you gotta remember where every single spot is

Reply

Well I'm not continuing Arclight, at least not in that form, so no, she won't be showing up there.

But I have other plans for her.
Reply

I think black panther would be a bit predictable because for easier shading for coloring and stuff.

I go leopard.
Reply