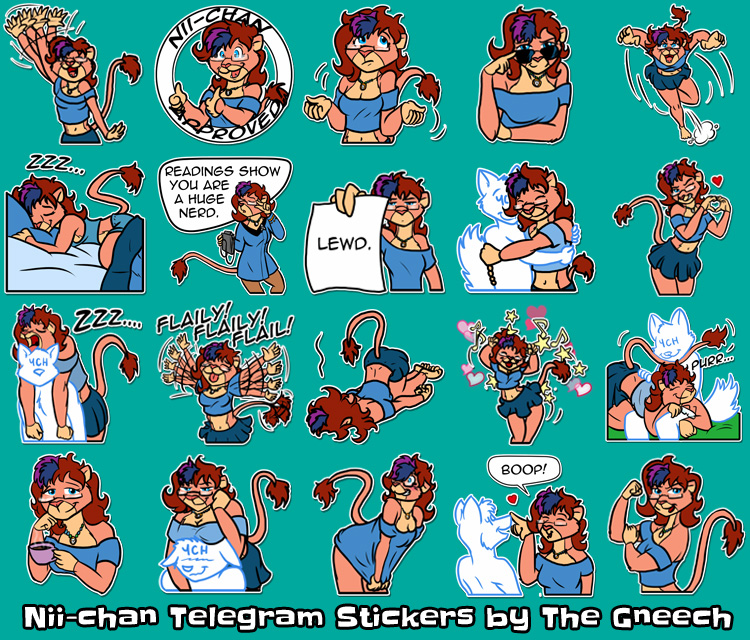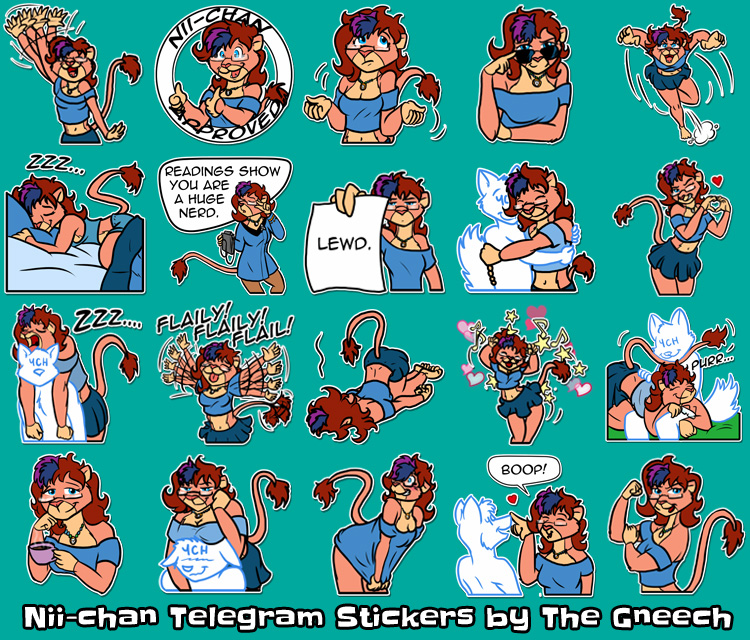 Watch
I realize I've been a bit quiet since AC. So what have I been working on? Well... pretty much... this. XD Once I actually saw Nii-chan thanks to Likeshine's amazing pic, I kinda became obsessed. XD And since I'd been wanting a set of Telegram stickers for a while, but didn't want to get on a waiting list and pay $300+ for someone else to do it, I figured I'd better draw her up myself.

I was surprised how much Nii-chan inspires me, actually; I never particularly cared one way or the other about my usual furry-depicted self, he was just "me as a lion." But Nii-chan is rapidly becoming my preferred fursona, and I adore her to bits. <3
Plus it's been fun to draw just personal stuff for my own fun for a change.
-The Gneech