UPDATE-11/27/2011:  Just letting everyone know that a full body image of Frollo has been posted here.  Here's the link for the blog over at

Full body image of Frollo
  Enjoy the picture everyone and go check out the blog over at the Palace.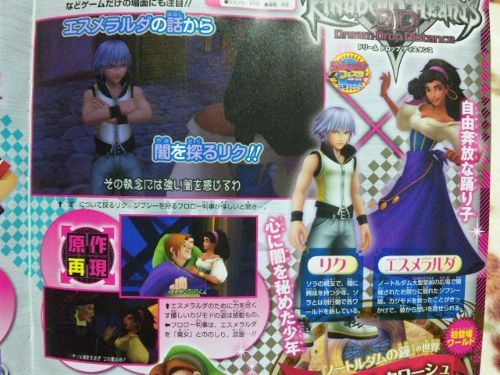 =================================================================================
November 21st, 2011: Good evening everyone, I literally just got this news minutes ago, right from the source and was told it was okay to reveal.  
Both my sister and I have been asking close friends of ours in the entertainment industry, as we know a lot of voice actors, I was even involved with one on a very personal level.  

  Anyway, we decided to flat out ask Jim Cummings himself, as we know him through other close circle of voice actor friends.  He personally admitted that......
YES, HE IS THE NEW VOICE OF JUDGE CLAUDE FROLLO FOR KINGDOM HEARTS!!!!!  



This just made me squee so happily!  Jim is a super sweet guy, I have met him more than once and he is an awesome voice actor.  He has also met Tony Jay, worked with him as well.  I know he will do our beloved judge justice.  He told us he has already recorded all the speaking parts quite awhile ago, it's all ready to go.  


So, yes, you heard it here first at The Frollo Society, Jim Cummings is the new voice of Judge Claude Frollo for Kingdom Hearts.  This news of course will probably circulate all over, but my sister and I got it directly from the source, from Jim himself.  

I feel that even Tony himself would be happy with this choice.  Someone he worked with and who is very talented.  Here is recent Frollo pictures that have been all over the internet that I posted over at

Images of Frollo on Kingdom Hearts
Hope you all have a great night and enjoy the news of the new voice of Frollo.