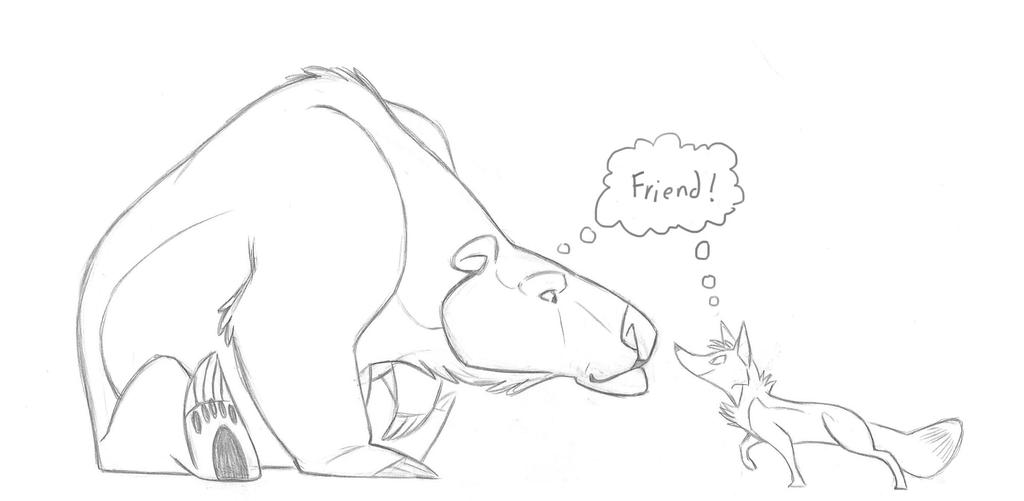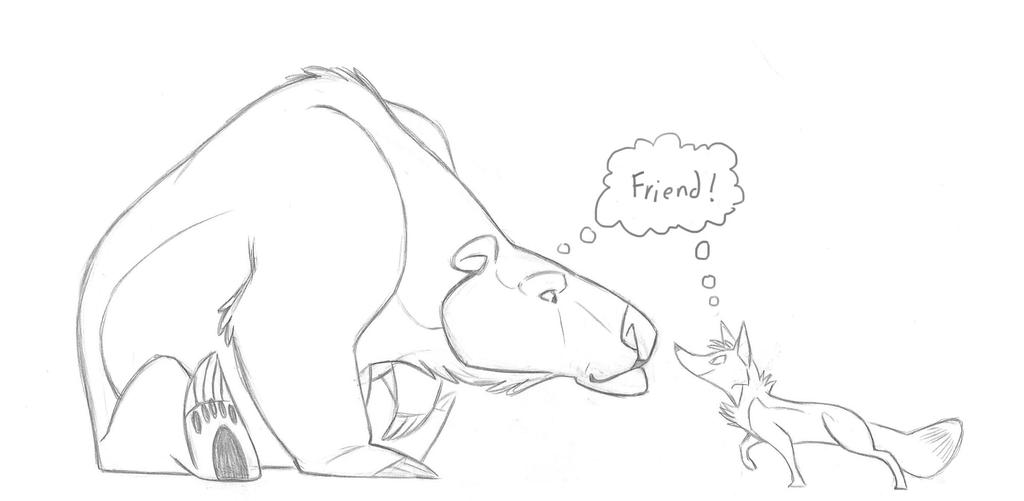 Watch
I have enjoyed the delightful film
www.youtube.com/watch?v=d
for several years and recently I discovered the artist is active here on DA.

has a gallery full of beautiful First Nations artwork, not to mention a stable of amazing personal creations! I'm really digging her characters Aesben and Gudrun; here, Aesben the Gold Bear meets Bradley the (highly stylized) Blue Fox, and they both seem to hit it off right away!

Go check out her work today!
Aesben(c)

, and Brad is my goofball


HIS IS STUNNING and i am SO heartfelt by this wonderful little meeting! Trust Æs to bond quickly with the other forest folk!
I am just so humbled- thank you so much for this delightful piece. I don't have the words to describe how amazing it is!
Reply

You are so very welcome, and thanks so much for the glowing praise!!

Your characters really are beautiful and so intriguing, and of course very inspiring!

I love reading those one shot comics that give us insight into their relationship -- "IMMA BUNNY!" XD lol!!! I definitely want to try my hand at them again in the future. So glad you liked this little sketch!
Reply