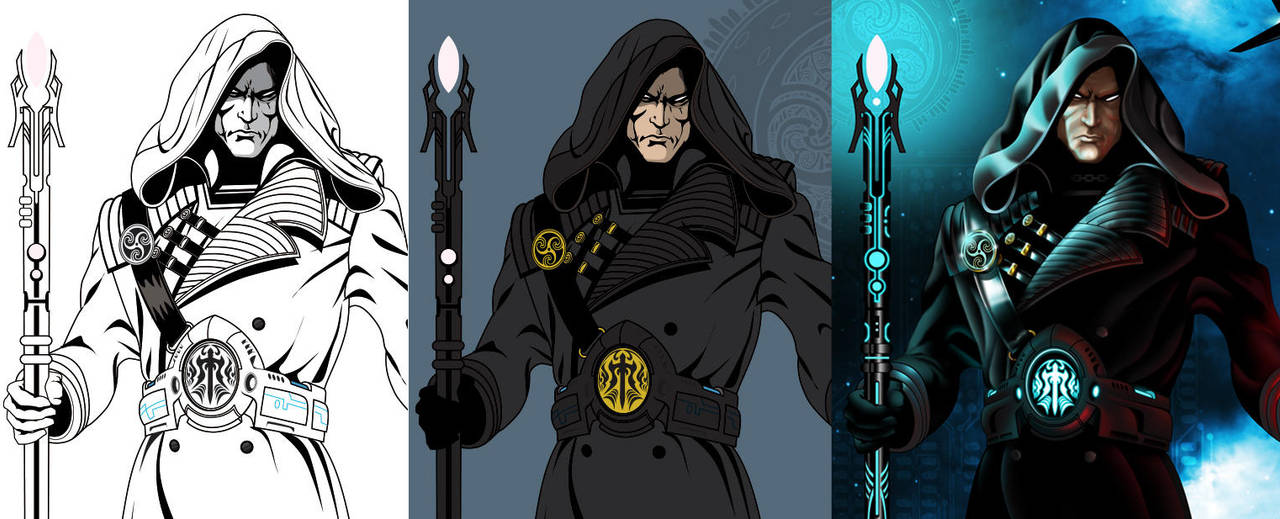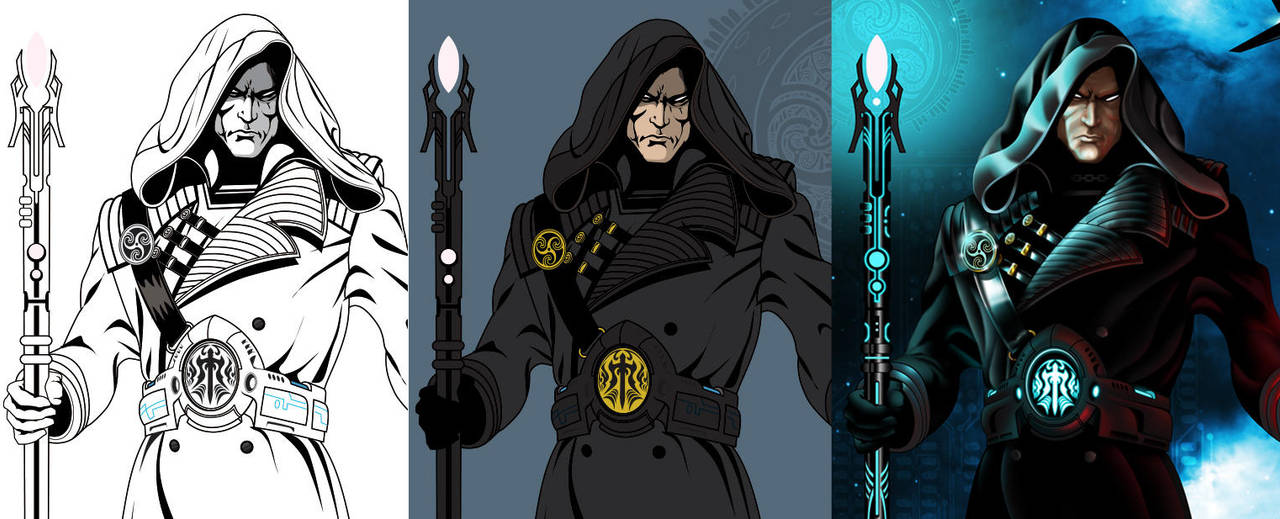 Watch
Stages Comparison
16 hrs
600 DPI
186 layers
1000.0 meg File size <--(Weird huh)
-Drawn while listening to "Rock you like a Hurricane", and the theme song to "Ghost in the Shell 2.0"
-Drew straight through for the last 8 hrs and passed right out when finished ....Lol (Typical Guy thing to do!)

Finished Art can be found here ->
[link]

wow.. that's amazing! I hope that one day I'll grow up to be just like you

Reply

holy smeg that's a lot of layers. I usually don't go past 40, and even that far on very rare occasions - props

Reply

Awww man. . .-_- I envy you. . .
Reply

Give it time my young apprentice. You have the same talent I do, the only difference between you and me is time and experience.
Reply

Excellent comparinson sheet Mage! Almost 200 layers, man that is a bunch. However, when you look at the final product and the effects, then you understand why! Great job Mage!

Reply

Heh, I think at one time it was 200+ layers but the file was so large it slowed down my computer just doing minor adjustments here an there so I had to keep deleting unnecessary layers just to continue working on it!

Reply

I adore comparison sheets like this! 186 layers... I'd love to see this PSD file.

Reply

I love these too they really give you a sense for how far an image has to to go to get to the final composition. As for the PSD file all I can say is THANK GOODNESS FOR LAYER SETS!

Reply

Amen to that!

As soon as I actually take 2 seconds to learn how to work with them better I'll bet I'll get even more nutso with my layers.

Reply

It only took me experimenting with them three times before I found them indispensable! When you combine that with being able to color and name your layers it is almost impossible to be confused over what is where any more.
Reply

Awesome work!

Reply