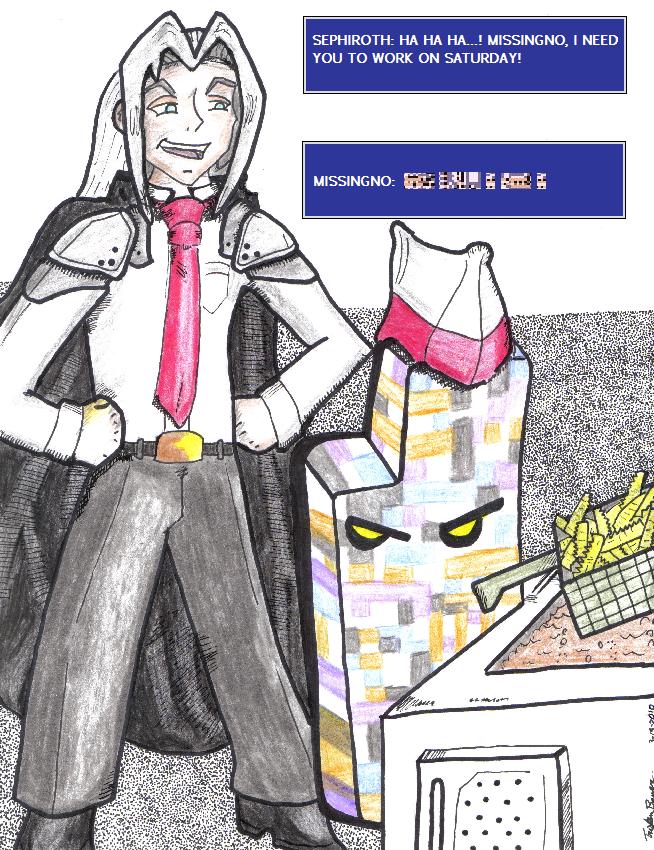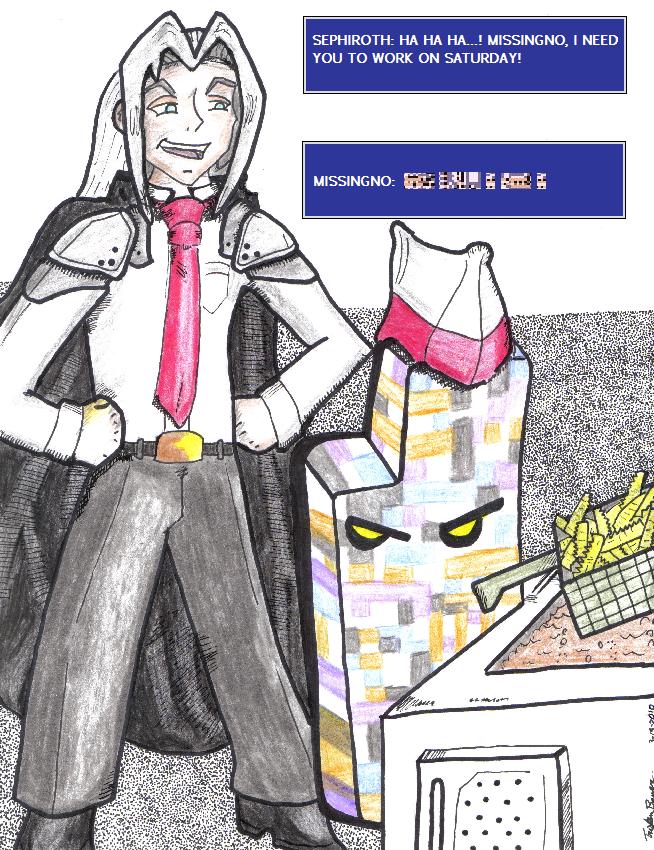 Full View, Please!
Well, it's been a while since I've put up some drawn work.. and what a way to come back to it! It turns out recently that there was character battles on GameFaqs, and one of the matchups was Missingno vs Sephiroth.

had held a contest of sorts for pics of this very face-off. As tempting as a traditional take on this would've been, I'd been watching the episode of Robot Chicken where they did a Final Fantasy 7 spoof. I'd hardly drawn Sephiroth (or in this case, "Manager Sephiroth"), and never drawn Missingno before, so this was a good pic to try out.
Hoping it gets a laugh out of you folks, and makes you look through youtube for that clip.. Enjoy!
Sephiroth © Square Enix
Missingno © Game Freak
art © me

MissnigNo isn't copyrighted.
Reply

Ah Robot Chicken reference. It's amazing. I like it.
Reply

Missingno would so pwn Sephiroth!
Reply

why was i expecting something like this from you?
Reply


That's freakin' awesome, Mewthree!
Reply