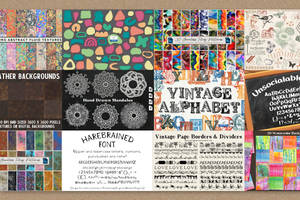 HG Designs Subscriber Area
Lots of high resolution goodies for graphic design including textures, photoshop brushes, seamless patterns and more.
---

Description
Another texture created with Vered's lovely texture brushes. This time I played a little with the colors as well to give it a little more "omph"

If you use this texture, a fave or a comment to let me know where you used it would be nice, would love to see how you use the textures I make

ALWAYS credit me in your info when posting a piece with this texture in it.
Credit for brushes:
[link]
Image size
1024x768px 363.25 KB