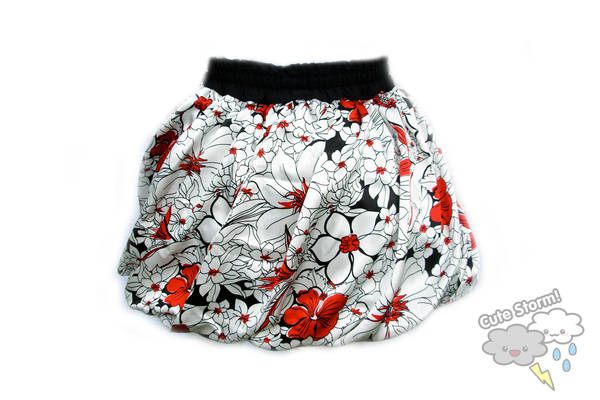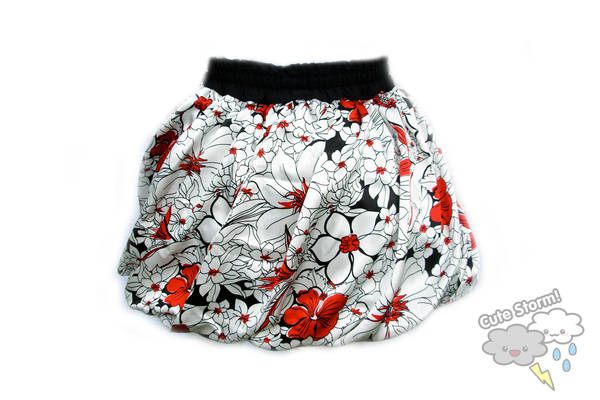 Watch
Available now in our shop:
Buy yours now! Visit the Cute Storm Webshop!

Love our stuff? Follow us on Facebook!
Click here to join our FaceBook fan page! www.CuteStorm.com











































I design and make everything that we sell myself!
This lovely red and black skirt has a unique twisted bubbles hem that makes the gathered fabric fall in graceful, sweeping diagonals ending in a soft, rounded hem line. Perfect for Fall or Christmas parties! This full, swingy circle skirt is sure to make you the center of attention.
The skirt has a concealed side zipper, and a half elastic waist band for comfort and flexibility of fit.
Professionally hand crafted using our own patterns.
Our designs are unique to our shop, and the quality is unparalleled!
More cuteness:
NO derivative works, in any format, medium or form of ANY part of my works. Click either copyright notice for details.

Is this still available for purchase?
Reply

What a great idea! I hope you made it out of fabric that doesn't need ironing!
Reply

is it for sell? haaaaaaaa good work.
Reply

Reply

Nice

Reply

This is soooo cute! I would definitely wear this.
Reply

Reply

SOOO CUTE!!! XD i want that skirt

Reply

Thank you!

I made two in this print, which used up that material. I'd been meaning to make it into something like this for quite some time.
Reply

Oh gosh. That is a beautiful skirt!
Reply

omg i was looking for something like that!!! just in black with big white polkadots

can you do that??
Reply

Right now I am trying to sew through the fabrics I have in hand, and I don't have anything like that currently. I do have a red fabric with large white polka dots, but not in black unfortunately.
Reply

red, huh? a bright one?
nothing close to orange or pink?
if yes id love one,
but before i get "for real" i gotta wait till next month anyway

but ill keep it in mind, thankyou!!!
Reply

Reply