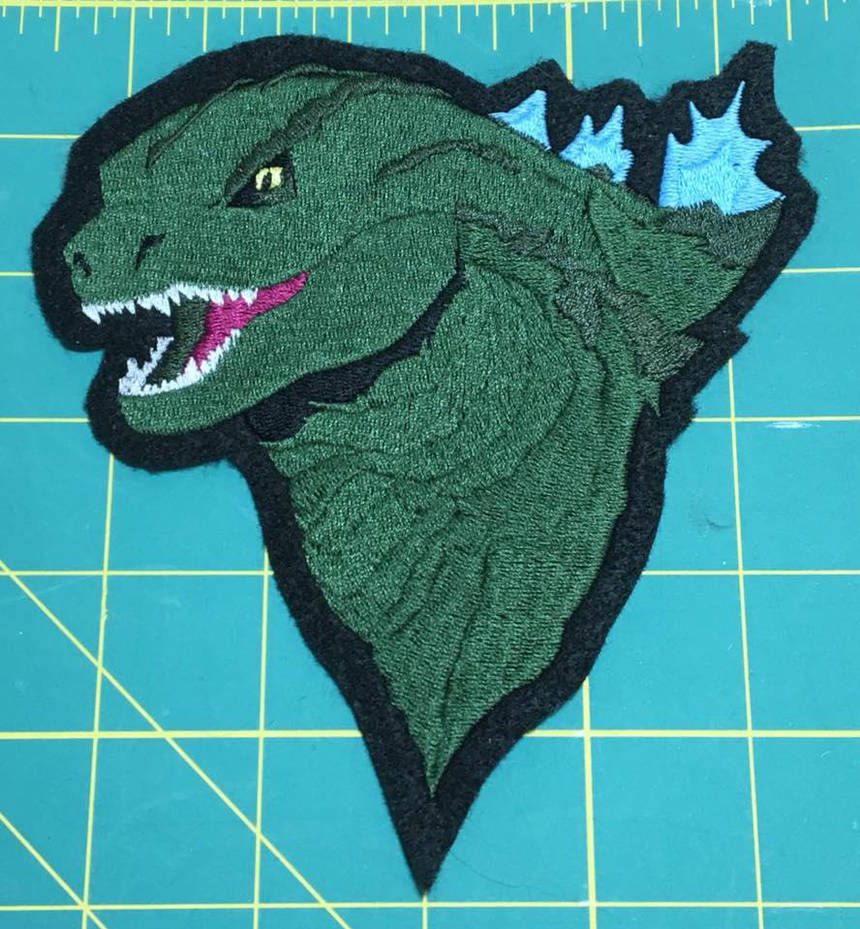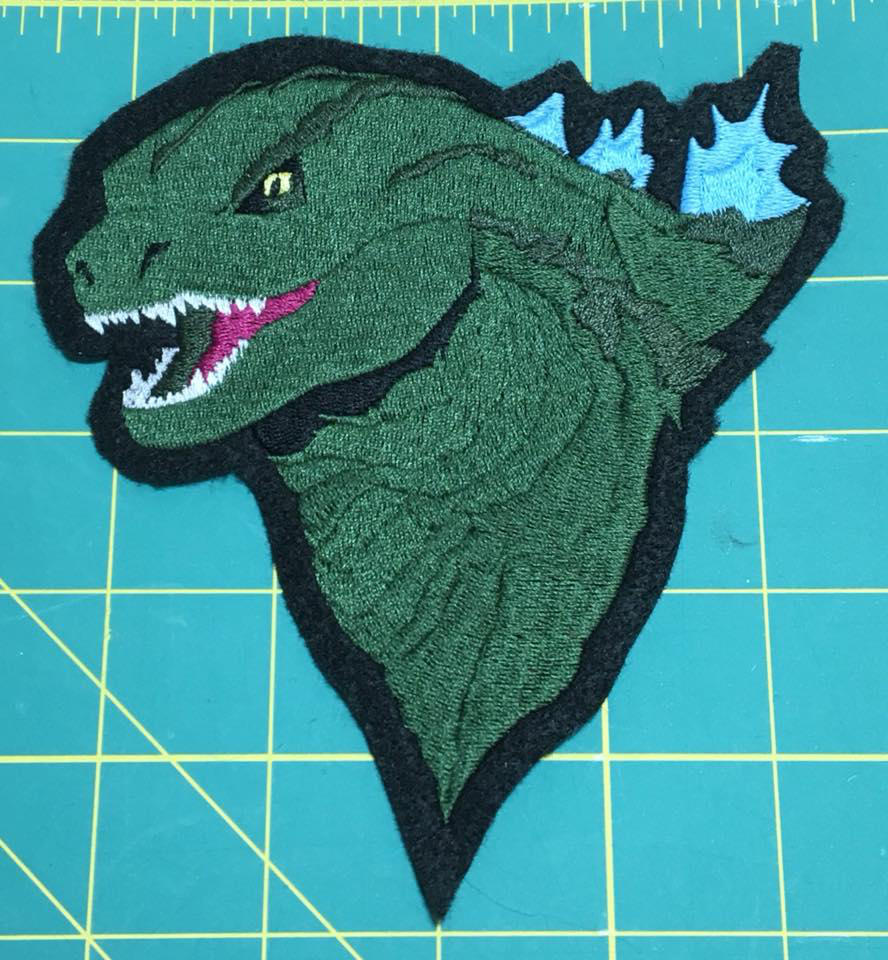 Watch
Machine-embroidered fan art patch of the King of Monsters himself, Godzilla! His back spines glow in the dark. I used movie promotions and a piece by SQUISHY-KENJI as references. This piece was the first one where I actively used the thread directions to add depth and texture to a patch. So happy with it! It ended up being bigger than my usual patch size due to the amount of detail.
Visit my Etsy shop for more patches:
www.etsy.com/shop/DrachefrauFa…
Godzilla belongs to Toho studios.

I want to have that on my jacket.
Reply

I have posted the link to my Etsy shop in the description if you'd like to see more of my patches.

Reply

I would like to buy one of these in cap size, I'm serious and not joking I want one of these, ple
Reply

Actually, they are for sale in my Etsy shop. He's a big beastie, though!
www.etsy.com/shop/DrachefrauFa…
I'm currently working on a King Ghidorah patch, with more Kaiju to come afterwards. They just take time due to all the details.

Reply

Well they're very good, I am the one who added your Godzilla patch to special groups, lots of kaiju fans will like to buy these, but me I want a small size to go on a hat.
Reply

Unfortunately, I can't make him much smaller without the smaller details vanishing (eyes, etc). However, I'll be trying to make more simplified files in the future that will allow more size ranges.
Reply