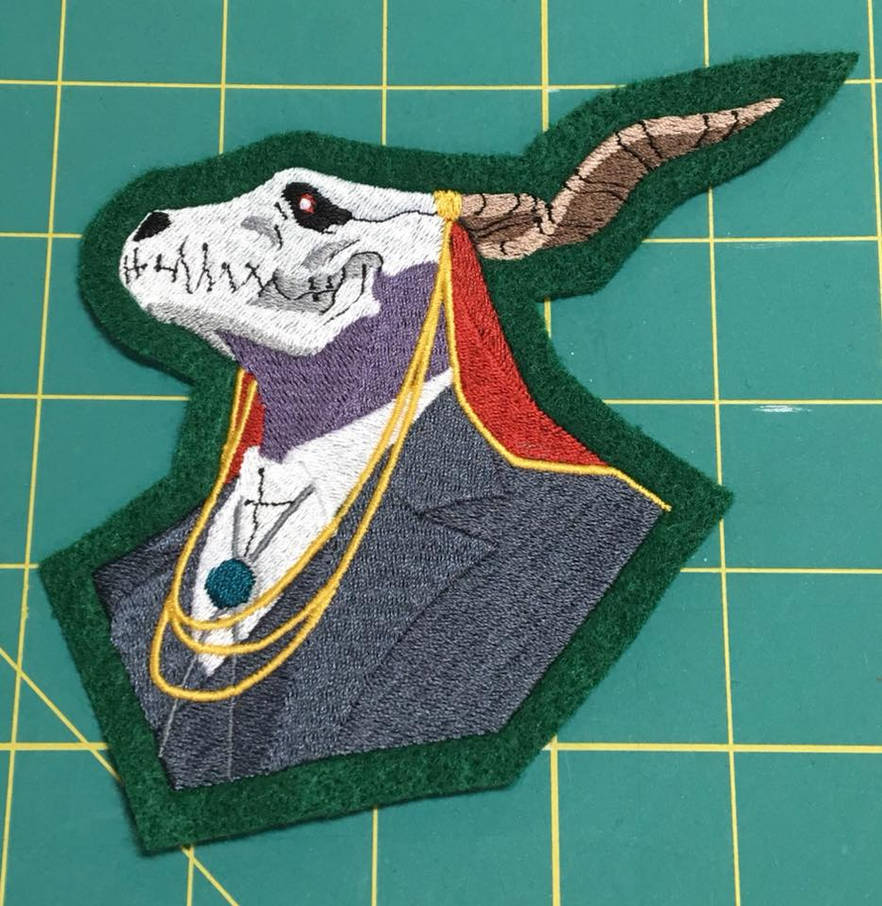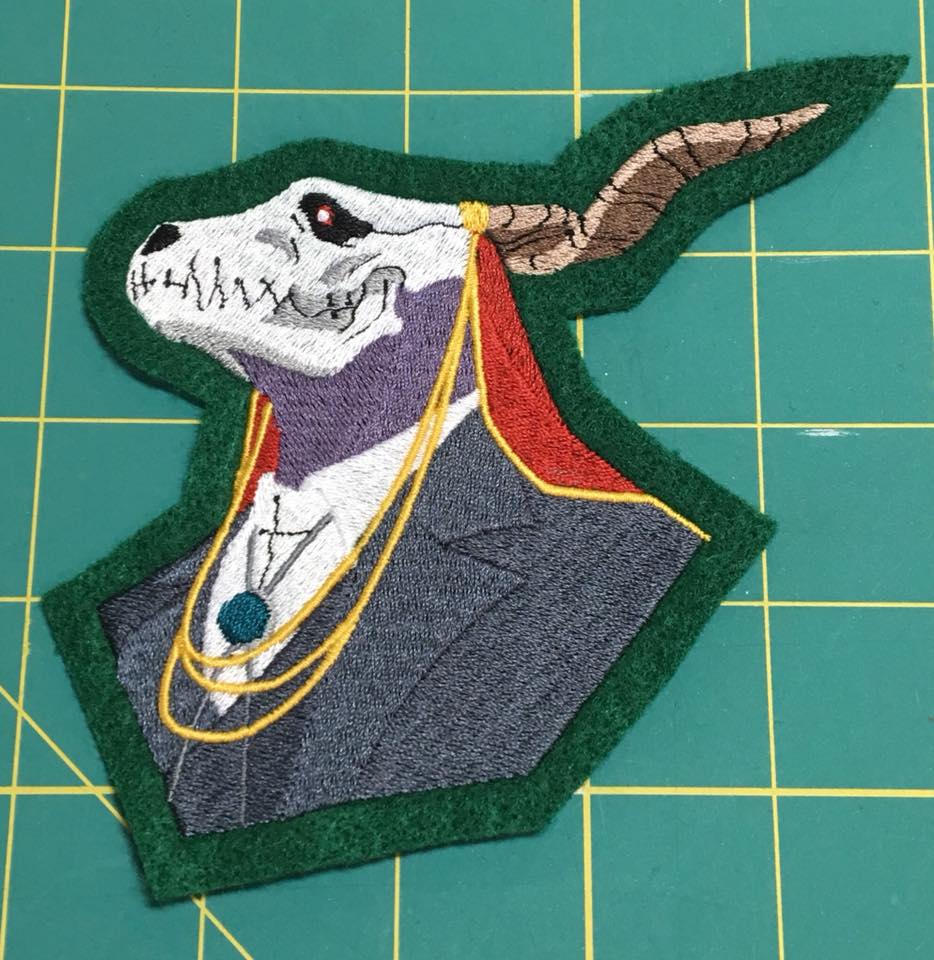 Elias is the mage in question for the anime series "The Ancient Magus' Bride." If you haven't seen it, I can't recommend it enough. It does start slowly, but be patient.
He was a beast (hah) to digitize, but he turned out amazing. He measures 4 1/2" wide by 5 1/2" tall and was designed in layers to give his clothes and face a 3D effect. I elected to leave the felt outline to allow the patch to be sewn or glued to an item without disturbing the embroidery, but it can be easily trimmed off.
He can be purchased at my new Etsy site here, along with Godzilla and other patches:
www.etsy.com/shop/TheCraftyKai…
.
I do not own Elias, Ancient Magus' Bride, or Godzilla. All IPs belong to their registered owners; these are fan art patches.

I absolutely love this. The Ancient Magus Bride is my favorite anime at the moment and I love Elias so much!!
Reply

Freaking gorgeous. Gotta love that Dark Souls husbando
Reply

How did you do that ???? Its amazing

Reply

Thank you! I digitized the design using Embird (an embroidery software), then stitched it out using a multi-needle embroidery machine.
Reply

Reply