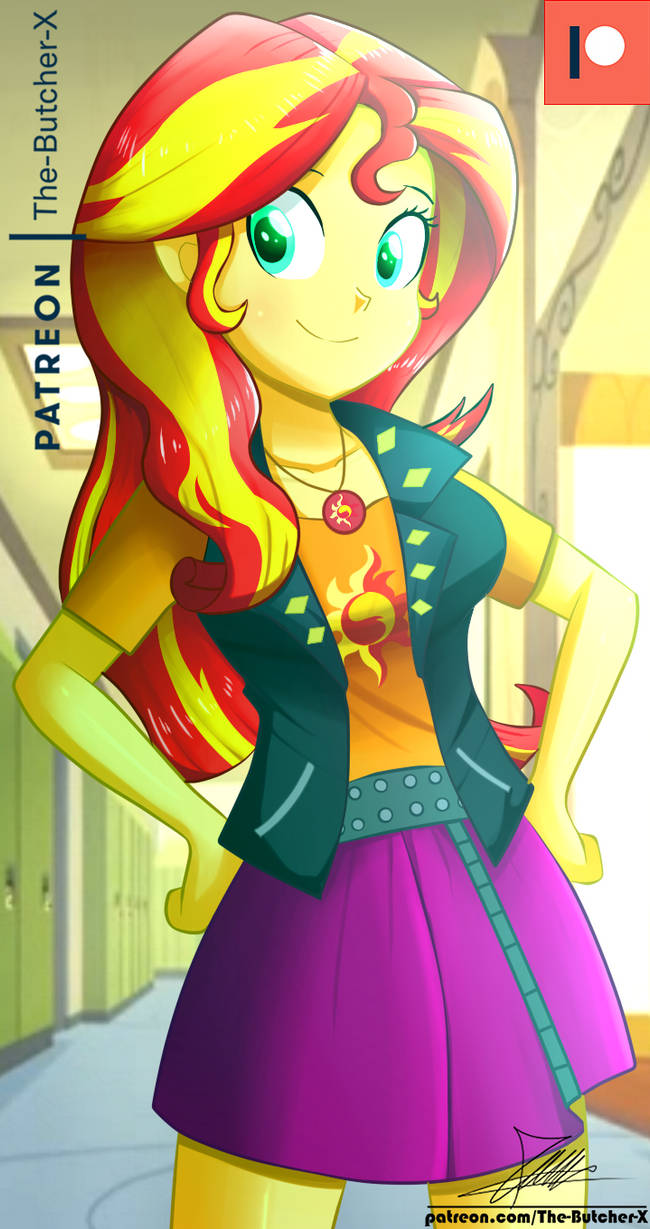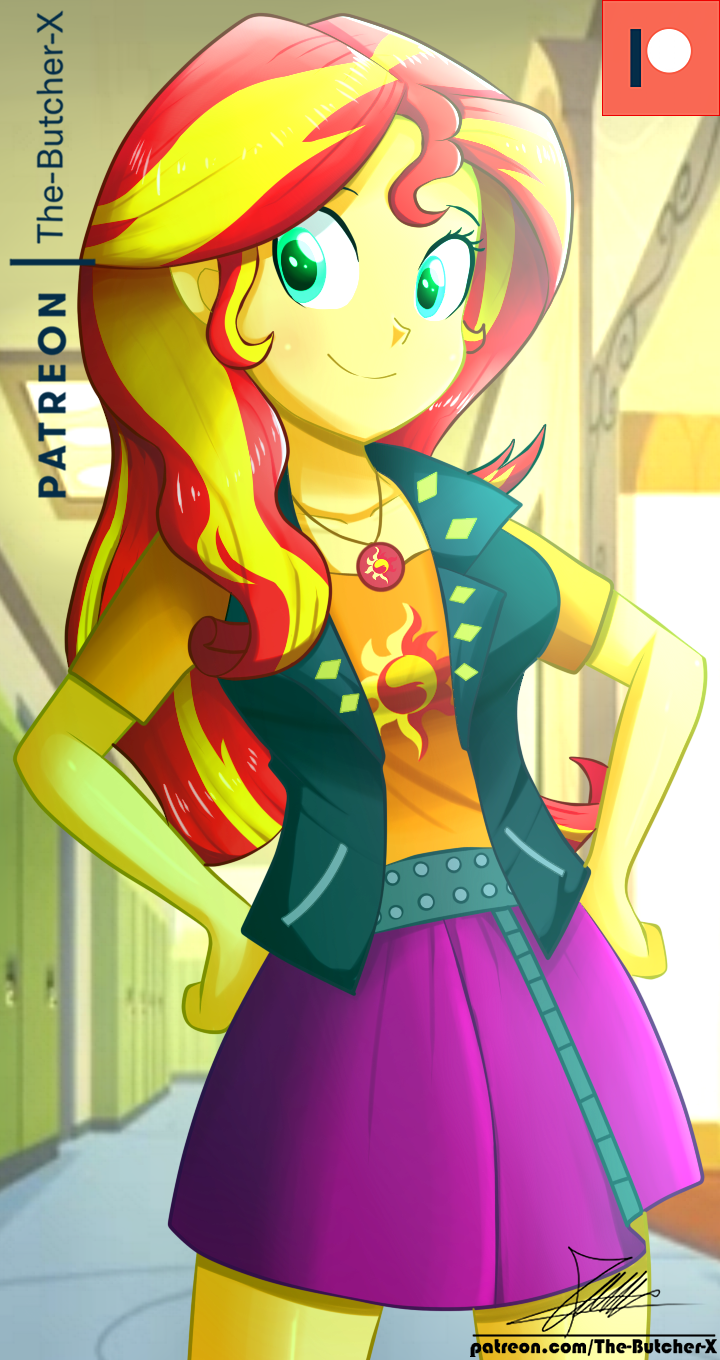 Commission for:
www.patreon.com/user?u=7973136
Enjoy

My Pages:

the-butcher-x.tumblr.com/


www.youtube.com/user/Butch407


www.facebook.com/thebutcherx/


twitter.com/mlpandeqg


www.patreon.com/thebutcherx

Sunset Shimmer (My Little Pony: Equestria Girls)
Okay, here we go. Now, right off the bat, I will detract a point from Originality, as drawing Sunset, espically in her newest attire is nothing new.

However, I will say, like always, your style is very striking and catches the eye at once, with the bright colors and shading you used.

Fact is, and this is a good thing, I knew exactly who made this piece as soon as I saw it. Your style is that distinctive. So a major amount of points towards Technique there, right off the bat.

Honestly, I love the little details you added, like the studs on her belt... Not sure what you call it and the necklace detailing her Cutie Mark.
The Artist thought this was FAIR
11 out of 12 deviants thought this was fair.
He unas cuantas de las cápsulas que han salido en YouTube, que son sobre nuestras queridas EG teniendo pequeñas aventuras en su mundo, y si te confieso, Sunset es uno de los atuendos que más me ha gustado de esta nueva serie. Me encanta esa chaqueta de cuero y falda de color mora, le da un excelente toque.
Hablando de tu dibujo, bueno, lógicamente tu estilo no ha cambiado en nada porque recién lo has estrenado, así que no ofreceré comentarios al respecto. Pero hablando de otros aspectos, disfruté mucho la iluminación, se ve excelente, jugaste muy bonito con una paleta de colores blanca, aunque tienes que mejorar un poco en las sombras.
No sé si sean parte de la comisión, pero los colores se ven muy tristes. Si, soy HumanoSiniestro, y amo las cosas tristes y oscuras, no obstante, la mayoría de admiradores de dibujos con EG buscan colores más hermosos, intenta darnos un poco más de color.
The Artist thought this was FAIR
5 out of 6 deviants thought this was fair.