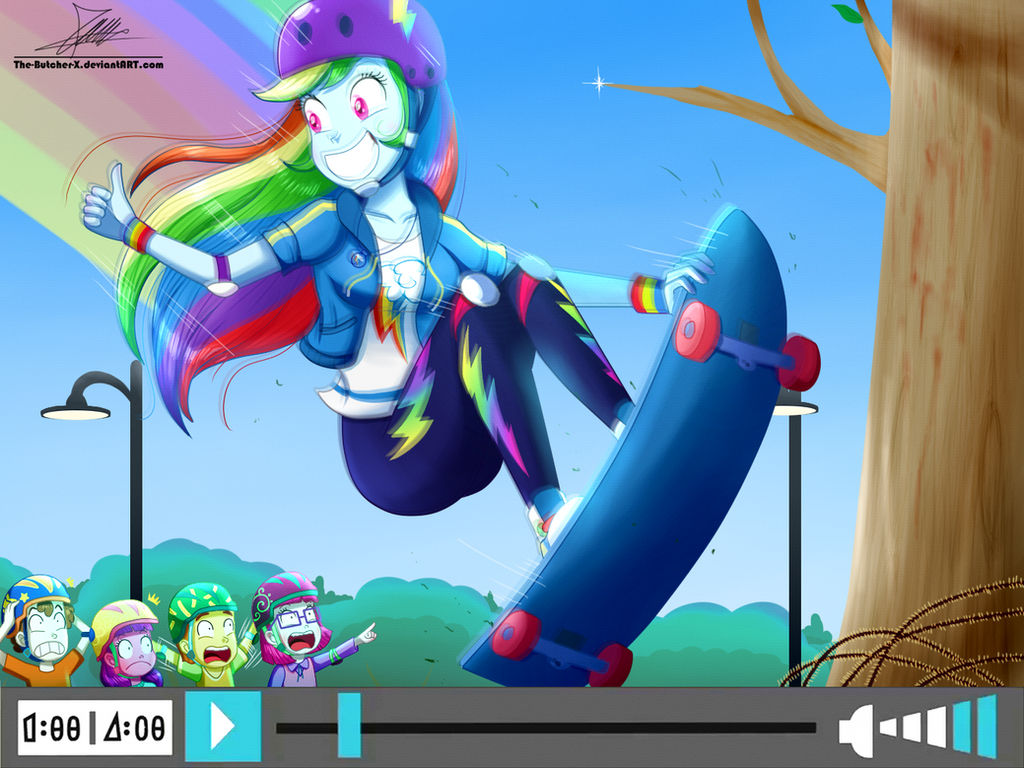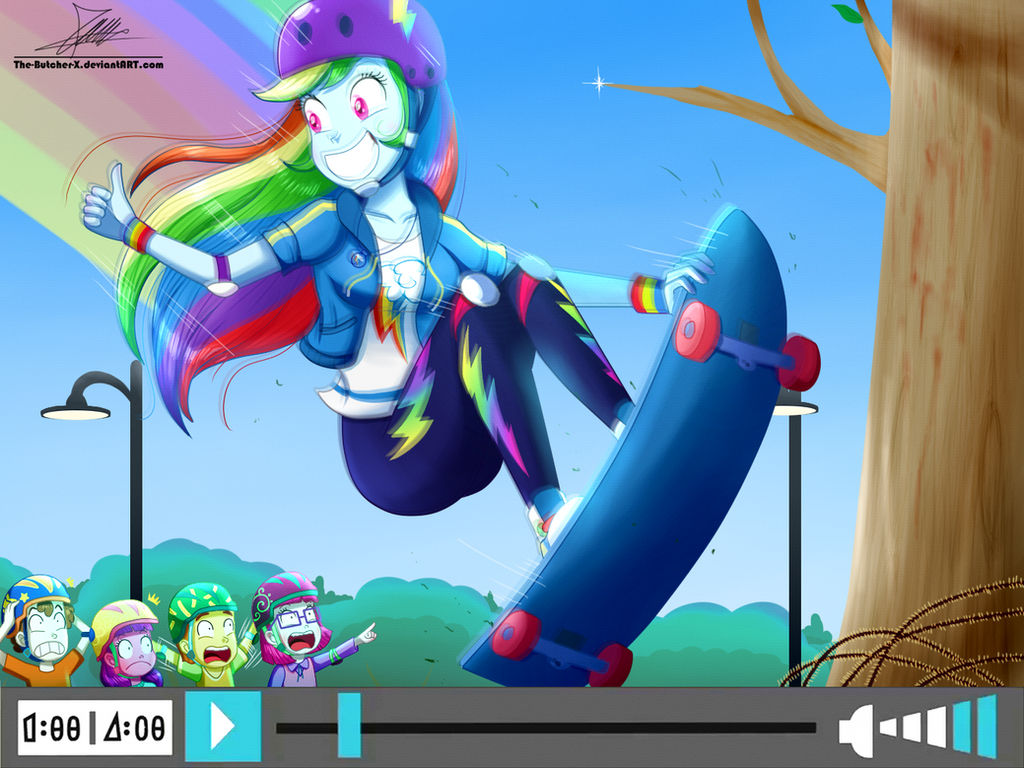 I'm sorry, but I had to do it XD

Enjoy



My Pages:

the-butcher-x.tumblr.com/

www.youtube.com/user/Butch407

www.facebook.com/thebutcherx/

twitter.com/mlpandeqg

www.patreon.com/thebutcherx

www.pixiv.net/member.php?id=36…

the-butcher-x.newgrounds.com/

www.ko-fi.com/thebutcherx
Rainbow Dash (My Little Pony: Equestria Girls Shorts)
Me gustan mucho estos dibujos de los cortos de EG, incluso si como dije no soy fan porque no son cosas canónicas. Ahora, sobre este dibujo, me gustaría decir que está muy bonito, especialmente por tener una temática relativamente oscura: Una foto tomada antes de un accidente, donde Dash podría salir con el rostro severamente lastimado. No ví el corto, pero me gusta el dibujo, y como antes mencioné, me gusta que haces más que simplemente calcar algún fotograma al azar del episodio para dibujarlo a tu estilo. Haces algo desde cero y esa es la magia de tus dibujos cuando te basas en un episodio o corto.
En otros aspectos de este trabajo tuyo, puedo destacar un poco el fondo, hablando especialmente de los arbustos junto a las farolas que hay tras los personajes que intentan advertir a Dash. Parecen a simple vista vectores, pero según lo que veo, se puede ver que estos en realidad tienen algunos detalles extra de sombreado, según yo para que coincida con el ambiente. En el cielo esta vez no hubo nubes, lo cual es raro a decir verdad, usualmente dibujas aunque sea una de estas. Pero no considero que sea algo negativo a final de cuentas. Y sobre los personajes de fondo, puedo decir que están bien, considerando que son meros elementos de fondo que no deben interferir con lo principal, por eso es comprensible si no tienen detalles.
El arcoiris tras el cabello de Rainbow Dash está excelente, se ve de lujo, con una paleta de colores variada y viva. De lo único que me puedo quejar es que, a pesar de que Rainbow Dash junto a su patineta están bien hechas, el efecto de desenfoque está mal aplicado. En vez de aplicarlo a ella, creo que debiste aplicarlo al fondo, o sea, a los otros elementos, para que veamos todo desde la perspectiva de Rainbow Dash, quien a final de cuentas es la protagonista de la escena; Desde su perspectiva, ella vería el resto del mundo borroso por el movimiento, y no al revés. Aunque como es la primera vez que usas el efecto borroso para un momento de acción y movimiento, puedo dejarlo pasar.
En conclusión, es un bonito dibujo, me ha gustado sobretodo porque me quedaré con la intriga de saber qué pasará después de que ella choque.
The Artist thought this was FAIR
2 out of 2 deviants thought this was fair.