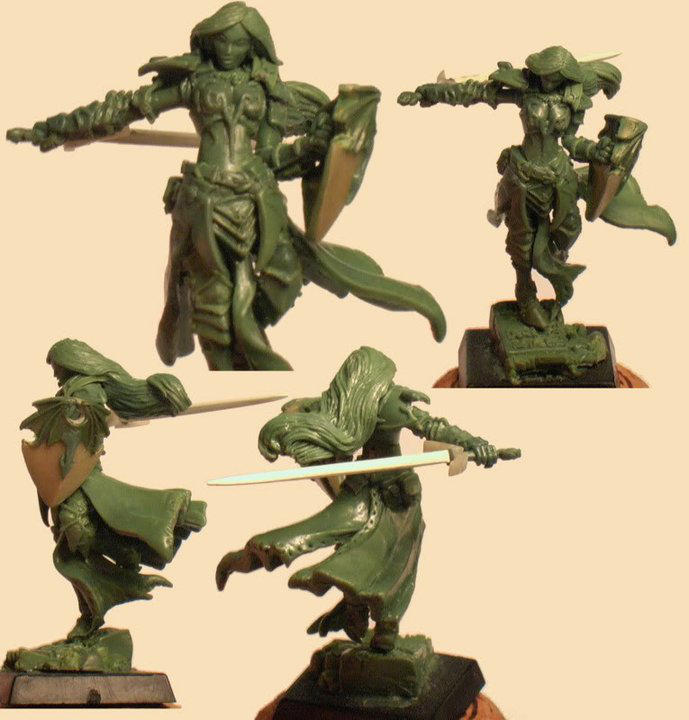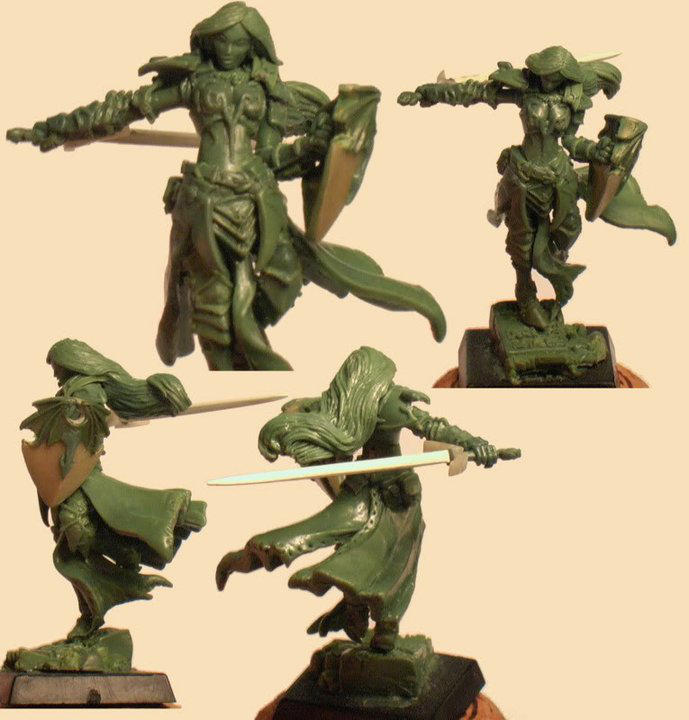 Watch
This was my version of a 54mm piece done by Reaper miniatures (and sculpted by the very talented Werner Klocke), you can see both concept work and the original 54 mm version in the links just below.
[link]
[link]
This was a very good piece to tinker with, main reason being that my version would be a caster's worst nightmare, there are just so many air spaces and gaps that it would be horrible to even attempt. (I've estimated at least 10 separate pieces for this to be cast)
Sculpted in green stuff, sword in milliput white.
Height 32mm
Might actually paint this one day...
Obviously and heavily IP protected, not for sale or any casting whatsoever, so please don't ask.
Daily Deviation
Given 2012-03-05