started drawing at age 6. been reading comic books since elementary grade & has always found fascination in animation. grew up watching TV cartoons like Mazinger Z, Voltes V, & Voltron. started sketching portraits back in my high school years, as well as drawing my own comic books based on my own story plots. up to this present time, when ever i am inspired, i don't think twice of picking a pen & paper & letting my imagination & hand do the rest of the talking.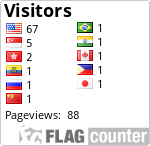 Favourite Visual Artist
Leonardo Da Vinci, Vincent Van Gogh, Palma Vecchio
Favourite Movies
suspense-horror, action-adventure, sci-fi, documentaries
Favourite TV Shows
i don't spend too much time on the TV
Favourite Bands / Musical Artists
many to mention, but i listen mostly to hip-hop & alternative rock
Favourite Books
anything that has to do with Gov't conspiracies (theories/ de-bunking), music, visual arts, technology, weapons, women, religion, history, etc.-etc.
Favourite Writers
Dean Koontz, Sue Grafton
Favourite Games
Street Fighter IV (Arcade Version)
Favourite Gaming Platform
no preference
Tools of the Trade
#2 pencil, ball-point pen, & a piece paper usually does the trick
Other Interests
skateboarding, playing basketball, producing music