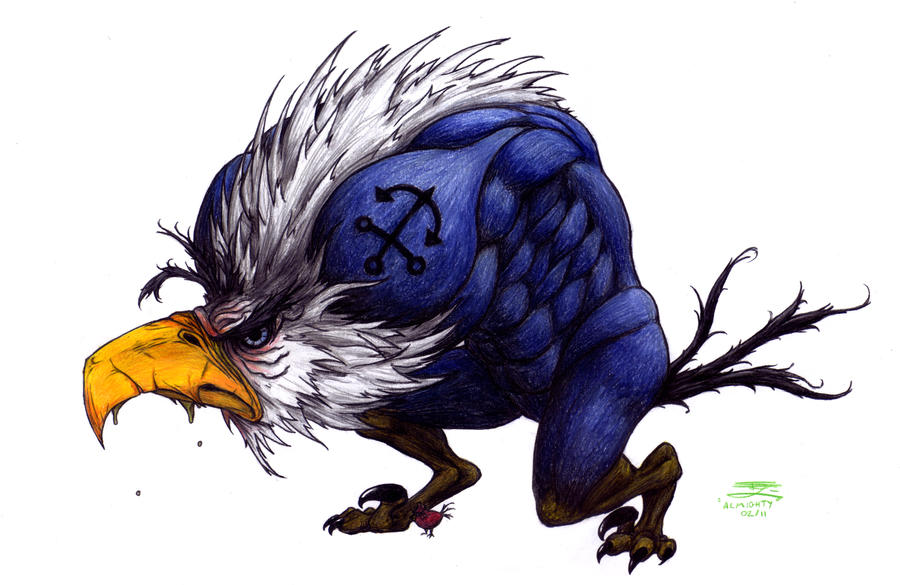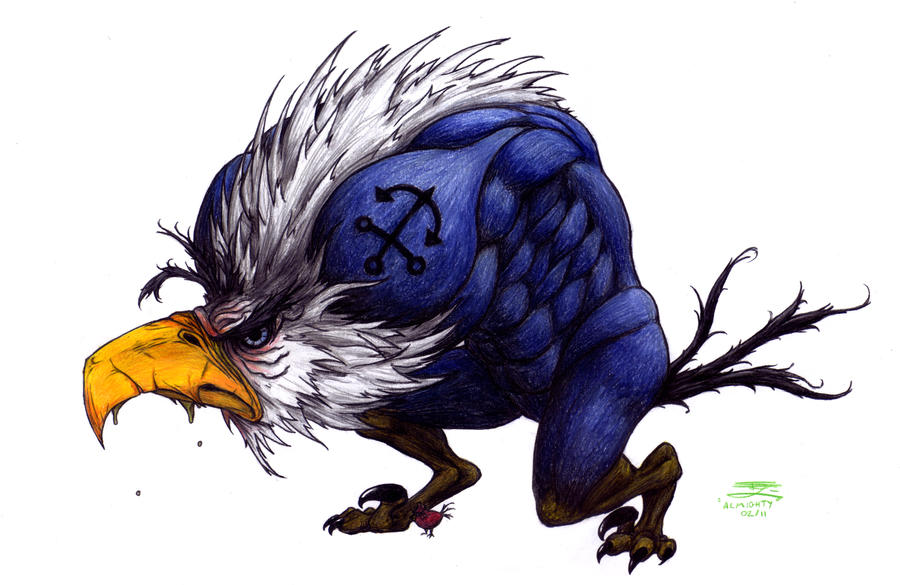 Watch
My vision of the mighty Eagle...
I chose blue by hypothesis. At the time I didn't know he was brown, and I thought: "well apparently he likes fish, so he must be like a marine eagle of some kind! Lets go with blue!".
And if you be careful, you can see there are actualy two birds on this piece!