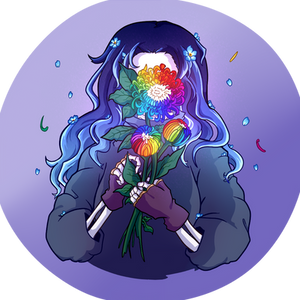 Regular subscription!
If you don't want to subscribe to my Patreon because it's too much of a hassle to create an account, but still want to support me, have this! I generally prefer to use Patreon, but oh well, I gotta keep options open. By subscribing, you'll be able to:
---

Undertale - Last Corridor (Regrets)
Description
It's friggin' late. Gonna be friggin' tired tomorrow. Gotta go to work.

Also this game. So many feelz!

(Seriously though, never did I need to work up courage to fight a boss - not because the boss's scary, but because fighting doesn't seem right! Wished there was an option to just turn back and stay with everyone. Unfortunately, everyone's expecting you to stay "determined")

Hope you can bare with my lazy style for the moment - and with Undertale fanart! Because I have feeling there's more on the way.
All digital with Gimp 2.6

Credits for Undertale, Sans and Frisk go to Toby Fox & Team.
Image size
1003x2941px 1.91 MB

... that is genius.... was half expecting this to be some regrets about having gone through a (atleast attempted) previous genocide run... nope just sad they didnt stay back